As I've been saying in the past couple of reviews for The Idol, this is a series that will leave no one indifferent after watching it. It is clearly meant to trigger all sorts of emotions in the viewer, and that is OK.
Not everything has to be played safe, and provocative art is meant to be a conversation starter, even if by construction it will turn off many people. And that is exactly what has been happening with many people watching (or worse, not watching) and running to social media to complain about it. But there is so much more than meets the eye.
RELATED: The Idol Episode 2 Review: Using Provocative Art to Show Who the Audience and the People Making the Series Really Are
How The Idol Inspires Real Conversations
It's obvious that what is sinking the show for many people is The Weeknd, perhaps even more than his character, and I do acknowledge that this is a problem with the series. Abel Tesfaye cannot act, let's not kid ourselves about this, and it is his inability to sell us in a believable way his character that, as I discussed last week, shows his true face under the mask: Someone who would actually be capable of acting like the sexual predator that Tedros becomes in certain scenes.
And that is what makes it uncomfortable to watch, but not for the right reasons. But even that poses the question. If Jocelyn (Lily-Rose Depp) is happy with their sex life, does that make Tedros a bad partner in that regard? He is definitely an evil spirit and the true antagonist of the show, and in this episode, we start to see his real influence.
But it is no coincidence that their first encounter, even before she was under his spell, was sexual. That clearly establishes where she stands in terms of their intimate relationship, and even episode 3, "Daybreak," teases that she has a bigger control over that aspect of their relationship than perhaps we even thought.
But there is so much more than that to their relationship, even though the Internet had made up their mind even before it started. Towards the end of the episode, in a nail-biter sequence, we learn about Jocelyn's past and relationship with her mother. It was an amazing performance by Depp, and probably the best Tesfaye has been in the show as well, but the best part about this scene is that, much like great art, it brought in the audience and asked questions directly to them. Did Leia (Rachel Sennott) and Xander (Troye Sivan) do anything to help Jocelyn in the situation with her mom? What would you have done?
RELATED: Elemental Review – Pixar Reignites the Magic With a Gorgeous Story About Love and Identity
It is easy for us to sit at home and judge these characters, similar to how Tedros is doing, for not helping their friend when she most needed them. So are we now on Tedros' side? This is a very smart angle on Sam Levinson's part, who in a way is also criticizing the audience for being so judgemental and even snobby. "I would have done this! I would have done that!" It doesn't get more Rear Window than that.
At the same time, Leia is seeing this situation all over again from her outside perspective, and we are seeing it through her eyes. And still, she can't really do much besides call a few contacts, who quickly dismiss her concerns (unless they are in private). What would you have done in that situation? Would you have sat down there quietly as she did for the rest of the episode? It's so easy to judge from the outside, but real life is much more complicated than that.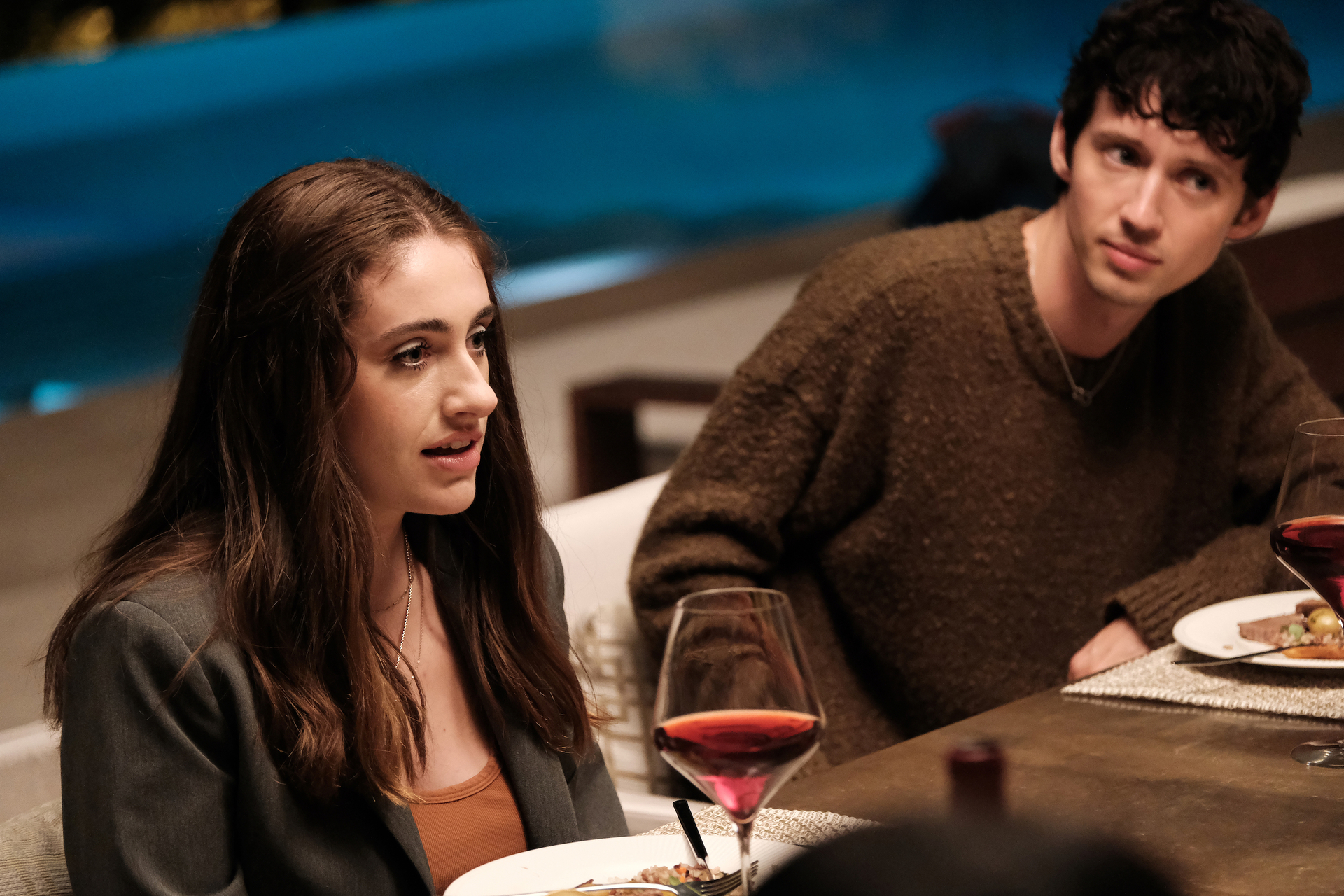 The Idol And Cults
Perhaps even more than in prior episodes, we get to see Tedros' cult in action, and apparently, it is all based on one simple motto: "Saying 'no' will negate you a life experience." This is as anti-female empowerment as it gets, and yet, Jocelyn can't really argue her way out of there. The writing is quite clear in that her perspective is not the ultimate truth, partially because she already has a foot inside the cult, and partially because it is meant to ask the audience to give their own arguments. And if art isn't supposed to invite the audience to figure out important questions by themselves, I truly don't know what it's here for.
During the first three episodes of the show, we are supposed to be rooting for Jocelyn not to join Tedros' gang. But one could also ask the question — isn't she already part of another cult, albeit one that is accepted by society? Tedros is trying to control her for his own benefit, but as we saw in the first episode, that is essentially what Jocelyn's team is also doing, preventing her from being the free spirit that she wants to be.
RELATED: Secret Invasion: Emilia Clarke and Ben Mendelsohn Loved Working With Each Other
To describe the music industry as a cult is probably not an unfair assessment, but we are just used to it so we don't question it. So are we preventing Jocelyn from joining a cult, or from escaping from another one?
Obviously, Tedros is the character we don't want to see her with, but that's because he is a wild card, and we are already familiar with the people from the music industry (and so is she). Tedros presents himself as the key to unlocking her true potential, which also asks so many questions about authorship and bowing to corporate interests just because of what the public wants to see as opposed to what the artist wants to do.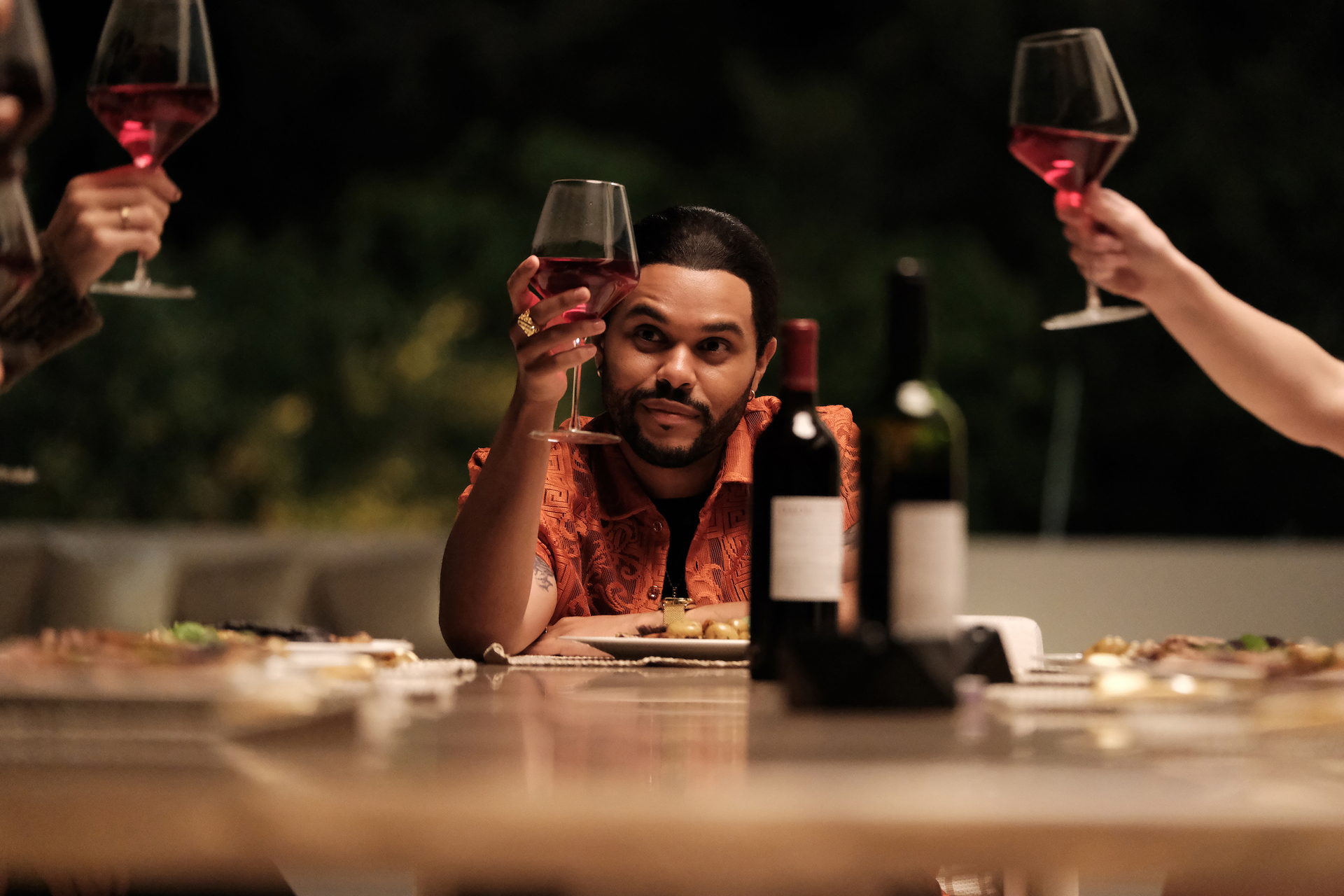 And that, in and of itself, is The Idol breaking the fourth wall. Sam Levinson's take on the show is Jocelyn putting out an album (or a record) with the provocative picture, while what Amy Seimetz came close to doing was a much more safe and commercially-accepted version of the same story. (This is not my take, but rather how I think Sam Levinson thinks of both versions of The Idol. It's obvious that what Seimetz was cooking up was much less risky, though, and whether that's a good or a bad thing will depend on the viewer.)
Overall, The Idol is a fascinating conversation starter, something that, quite frankly, not many shows are doing these days, especially outside of HBO. (Succession, The Last of Us, and The White Lotus all thrived in this regard as well, though, to be clear, they were far superior shows too.) I understand that not everyone feels this way, but whenever the show doesn't have Tesfaye on screen, I find it utterly fascinating to watch. For that reason, I give it the following rating:
RATING: 7.5/10
Have you seen this episode of The Idol already? What did you think about it? Did it put you off, or are you vibing with Sam Levinson's take as well? Are you also very bothered by The Weeknd's acting? Let us know on our social media, and stay tuned for more!
KEEP READING: Extraction 2 Review – The Embodiment of Actions Speak Louder Than Words