When did you last see a R-rated studio comedy with an A-lister in a cinema? Streaming exploded over the COVID-19 pandemic but to the detriment of that specific niche. You'll now find many R-rated A-lister comedies on Netflix or Hulu, and most of them aren't very good. Now, the R-rated A-lister studio comedy is back on the big screen with Gene Stupnitsky's No Hard Feelings, starring Jennifer Lawrence, in one of the best performances of her career.
Lawrence shines as Maddie Barker, tasked to "date" 19-year-old Percy Becker (Andrew Barth Feldman) by his parents (Matthew Broderick & Laura Benanti) who offer them a car if she is able to get Percy "out of his shell."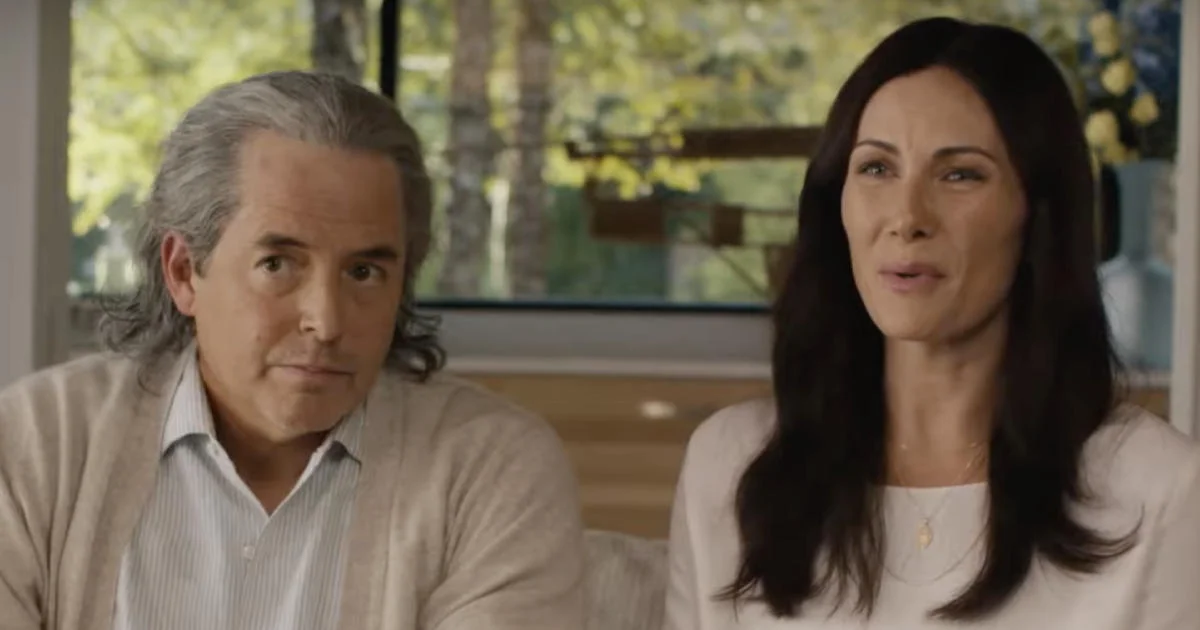 Maddie desperately needs a car to Uber, as her house will soon become the property of the city for failing to pay her taxes. That part is a bit dull, but the main attraction, which involves Lawrence and Barth Feldman "dating," is consistently hilarious, signaling viewers that the studio comedy is back in full force. It's just what the theaters have been missing in a time of massive uncertainty.
Jennifer Lawrence Flexes Her Comedic Muscles and Succeeds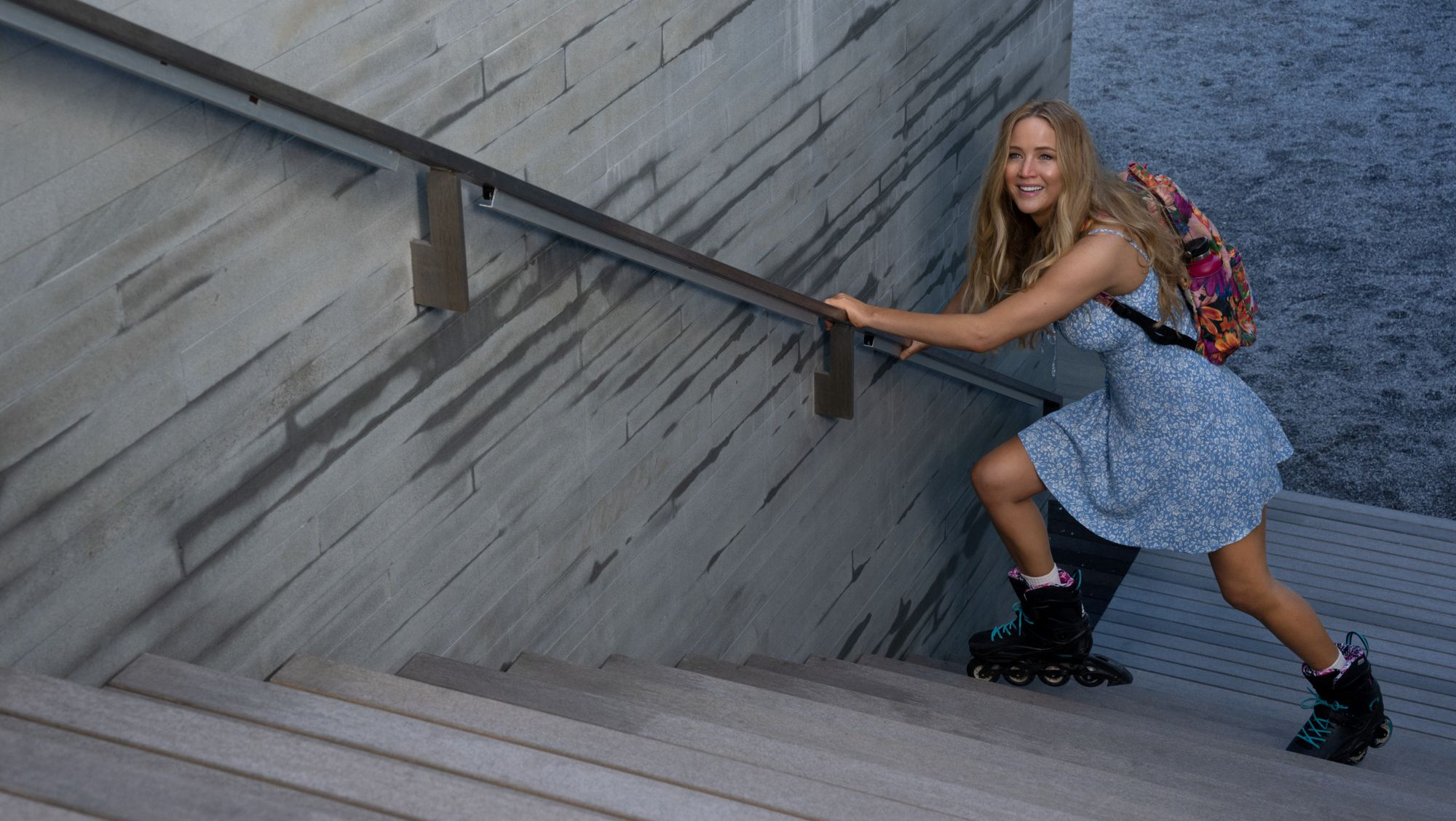 Jennifer Lawrence's comedy choices have not been the greatest (*coughsDontLookUpcoughs*). But it's not necessarily her fault that the material was not up to par, even if she thought to have joined a great project. In No Hard Feelings, it feels like the first time where Lawrence is not only able to flex her comedic muscles fully but also feels like she can do just about anything and have the most fun out of doing them.
RELATED: Warrior Season 3 Review – The Best Action-Drama Series of the Summer
It is very surprising how funny she is here. It's definitely one of the very best performances of her career, and I may even go far to say it's the best thing she's done, beyond her Oscar nominations and wins. Her sense of timing is impeccable, but her physical chops are also on point. No Hard Feelings goes beyond the notion of pure slapstick and transforms it into a full-on raunchy affair, with Lawrence fighting a group of thieves naked on the beach or driving a car at full speed whilst Percy is fully exposed on the hood of the car.
Some of it is very uncomfortable, and this type of physical comedy will certainly not be for everyone. However, it's exactly as it was advertised: raw, completely unfiltered, and unapologetic. When done correctly, it's the best type of comedy. The actors get a chance to bathe in total absurdity and show a side of themselves they've never shown before on screen. It's why stuff like Bridesmaids has succeeded so well. But No Hard Feelings is better than Bridesmaids: it knows when to stop. It never starts to get annoying because it builds a great human core inside these extended sequences of physical comedy.
No Hard Feelings is Also Surprisingly Emotional
Amidst the extended physical comedy sequences, No Hard Feelings also contains a surprising amount of emotional depth through Lawrence's chemistry with Barth Feldman, who has an equally great sense of comedic timing with Lawrence but is even better when he starts to delve deep into the emotional core of his character. The latter half of the film is particularly effective in doing so and posits the film as a more introspective one than a full-on raunchy and no-holds-barred hard-R comedy.
A massive highlight is one scene where Percy sings a piano cover of Daryl Hall & John Oates' Maneater. It does a lot of its emotional heavy-lifting through a lingering camera on Barth Feldman's piano playing and Lawrence's eye-opening moment, where she realizes that she has feelings for him and knows, deep down, how great of a person Percy is. You won't find that in Bridesmaids, but No Hard Feelings has an incredible heart beyond its raunchy escapades.
RELATED: EXTRACTION 2 REVIEW – THE EMBODIMENT OF ACTIONS SPEAK LOUDER THAN WORDS
It's just a shame that the movie's haphazardly-constructed subplot about Maddie's family doesn't necessarily go anywhere. It introduces it as one of its key plot points but doesn't do anything of note with it. Supporting performances by Broderick, Benanti, Natalie Morales, Scott MacArthur, Ebon Moss-Bachrach, and Hasan Minhaj is fun but don't add much to the overall narrative, and their talents feel pitifully underused. Minhaj is barely in the movie, but his character serves as an important factor in Maddie's subplot. However, the movie seemingly forgets this, and Minhaj disappears for the rest of the film.
Stuff like this could've easily been mended with a longer runtime, but No Hard Feelings is still tons of fun. Lawrence gives one of her career's best (if not the best) performances and shares electric chemistry with Andrew Barth Feldman. The hard R-rated A-lister studio comedy is back in full force ON THE BIG SCREEN, how it was meant to be seen and heard. Have the time of your life and support one of the most important films of the year (absolutely, the future of theatrical comedies depends on it!)
4/5
No Hard Feelings is now playing in theaters. What did you think of the movie? What is your favorite performance from Jennifer Lawrence? Let us know in the comments below and be sure to follow us on social media!
KEEP READING: THE BLACKENING MOVIE REVIEW: STRONG LAUGHS, BUT A PREDICTABLE PLOT