Warrior Season 3 brings the series back with a fury! Following the race riot at the end of Season 2, police presence in Chinatown is greater than ever, preventing the Tongs from running their normal operations, that is except for the Long Zii, who under Mai Ling's leadership has somehow thrived in these heavily policed times. The Long Zii have absorbed several other Tongs, and are looking to be the dominant power in Chinatown. But there's no way Young Jun will let the Hop Wei be second to any Tong.
Warrior Season 3 Kicks Ass In Every Way
It is by no exaggeration that Warrior has the best fights on television. Being based on Bruce Lee's writings, and executive produced by Shannon Lee and Jonathan Tropper, they made it a point since the first episode to not only honor Bruce Lee but to have the best martial arts action of any series unequivocally. I believe they have succeeded and exceeded anyone's expectations. Season 3 reintroduces audiences to it immediately, and it is glorious.
RELATED: Secret Invasion Review [Ep 1-2]- Shakes the MCU to Its Core
Aside from being a visual marvel of athleticism, choreography, and art, the reason the action hits so much harder than any other series is that story is told through the fights. There is a Chinese saying that "you never really know a person until you fight them." It's been said verbatim in a number of movies, but that concept rings very true in Warrior.
As a narrative device, the characters in conflict often get to face the conflict in combat. It's something that can be experienced, but not quite explained. The combination of fighting styles, facial expressions, varying attacks, parries, counters, and even choosing not to dodge or block showcase so much about the character.
The action is an incredible narrative device that is incorporated, or omitted, to heighten the drama of the series. Sometimes it's a full city riot, other times it's not fighting at all. While the bouts do tend to have a winning record in the series, Season 3 has a number of times where violence was avoided and it hits the emotions as hard as it looks like people are getting hit in the face. It's a beautiful balance and genius storytelling method that makes the series unlike anything else.
The Warriors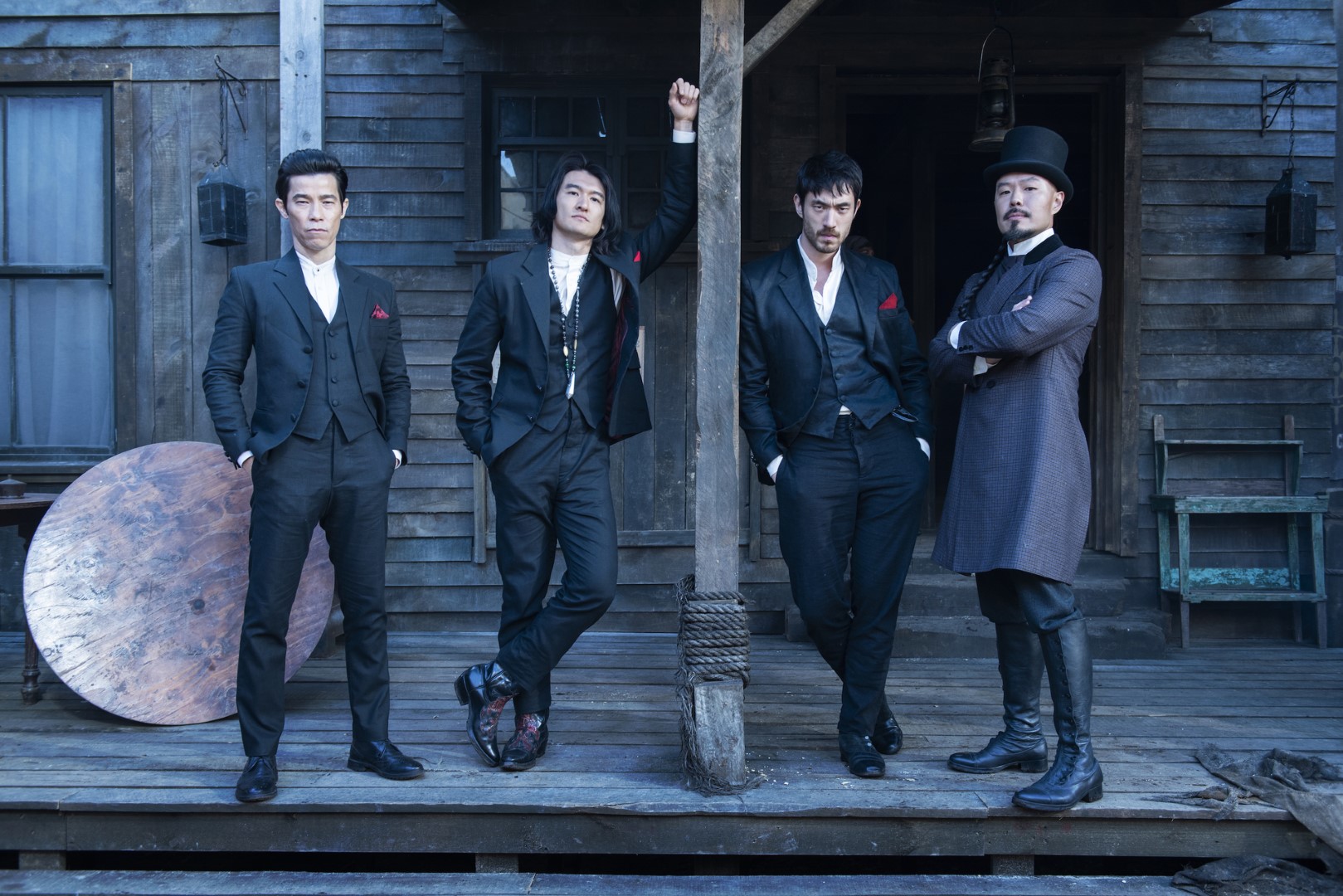 The entire cast is phenomenal. Plus each character has amazing arcs! Ah Sahm, played by Andrew Koji, is coming to realize he is more than just a high-level henchman and that there is more at play and at stake than just the Tongs in Chinatown. Young Jun (Jason Tobin) learns very harshly the weight of leadership. Ah Toy (Olivia Cheng) gets to be happy, gets angry, gets depressed, gets even; Ah Toy goes through the wringer this season. We even get a more backstory and a profound developing arc with Li Yong (Joe Taslim) who is being forced to be more than a loyal lover and protector to Mai Ling (Dianne Doan).
RELATED: Skull Island Review – An Island Full of Fearsome Creatures But the Focus is On 6 Random Humans
Then there's the politics with acting Mayor Buckley (Langley Kirkwood), the Police with Sgt. O'hara (Kieran Bew), the "working class" led by Dylan Leary (Dead Jagger), and the new agency Richard Lee (Tom Wesont-Jones) finds himself attached to. There are numerous threads, each tied down to their own set of circumstances, but also brilliantly overlapping and knotted with every other character.
It's a truly astounding feat of storytelling, made possible by incredible writers and performers, that elevate the series to one of the all-time greats.
The Great in Greatness
There are so many reasons to applaud the series. On top of the unparalleled action, incredible performances, and powerful story. But I want to highlight the incredible characterization of largely misrepresented people and for also bringing light to a very dark time in America's history.
Asians are only recently being treated as real people on television. Warrior is a pioneer in that regard, among countless others, as it gives presence to a highly disregarded group of people in a very important era in history. The series is on track to get to the Chinese Exclusion Act of 1882, and while the act may be known, most accounts of the Chinese people at the time are unknown, lost, or never bothered to keep official records of. Warrior highlights these people and treats them as such, instead of almost purposely disregarded footnotes in history.
RELATED: The Idol Episode 3 Review: How Art Inspires Real Conversations
Then there are the women. While most shows that go back in time like to pretend minorities didn't exist and women were perfectly compliant to the far lesser and capable rights of the past, Warrior tackles these issues head-on. Most women do not like that they don't have the rights they need in order to be independent.
It celebrates women for doing what they needed to do to survive and thrive. They are fully aware of their situations and circumstances, and instead of knuckling under, they exert power and poise to get beyond their circumstances, often to the point of shadowing the men. They also tend to have an eye on the big picture, whereas the men tend to mention it but completely miss the mark.
Lastly, the series fully embraces the dark aspects of the time and history. Race was a very big deal, as was gender, and class. It does not shy away from the issues. It puts them on full display and takes them to their worst. But also their best. Leary is full-on anti-Chinese. He's not fond of any other races either, but he hates the Chinese. But the series miraculously is able to frame it as a product of the time and the manipulation of the powers that be.
You can still hate him, but you also understand him. And you see he's not a bad guy, despite his evil beliefs. The series shows you his true character, while also showing you his immense flaws. Audiences won't be able to help but root for him, despite everything he's done. And this is experienced with nearly every character.
We Need At Least 2 More Seasons
Warrior Season 3 is incredible. A gripping story, next-level action, and truly amazing character development. All of which are interwoven into a masterfully frayed web of racism, classism, corruption, betrayal, lust, love, friendship, and family. The series embraces the flaws of the individuals, the system, and the times, and uses it to show the true character of each of the characters.
You don't truly know someone until you've fought them, and the characters of Warrior are always fighting, literally and figuratively, and oftentimes both. It is an amazing series in every aspect, and a must-watch for fans of martial arts, gang wars, and historical fiction.
For being an incredible work of historical fiction, and a perfect blend of world-class drama and action, Warrior Season 3 gets a 10 out of 10.
Warrior Season 3 debuts exclusively on MAX on June 29, 2023, with the first 3 episodes of the season and a new episode every Thursday.
About Warrior Season 3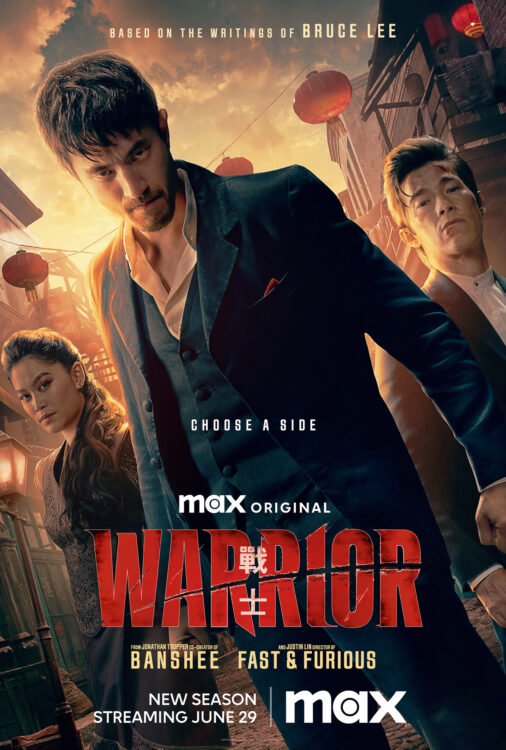 Release date: June 29, 2023, exclusively on MAX
Creator: Jonathan Tropper
Showrunners: Evan Endicott & Josh Stoddard
Executive Producers: Evan Endicott, Josh Stoddard, Jonathan Tropper, Justin Lin, Danielle Woodrow, Andrew Schneider, Shannon Lee, Brad Kane, Richard Sharkey
Co-Executive Producers: Lillian Yu, Francisca X Hu
Production: Perfect Storm Entertainment, Tropper Ink Productions, Bruce Lee Entertainment
Cast: Andrew Koji, Olivia Cheng, Jason Tobin, Dianne Doan, Kieran Bew, Dean Jagger, Tom Weston-Jones, Hoon Lee, Perry Yung, Langley Kirkwood, Miranda Raison, Chen Tang, Chelsea Muirhead, Mark Dacascos, Joe Taslim

Logline
In the wake of the race riots that upended Chinatown in season two, Mai Ling uses her government connections to consolidate power, while Ah Sahm and the Hop Wei must find new ways to survive.
Are you excited for the new season of Warrior? What do you know about the late 1800's San Francisco? Do you expect any betrayals or unlikely alliances this season? Let us know your thoughts, theories, and reactions, on social media!
KEEP READING: Extraction 2 Review – The Embodiment of Actions Speak Louder Than Words