As teased by the first official set photo, it looks like one of the main characters in the upcoming Captain America: Brave New World will be Harrison Ford's Thaddeus "Thunderbolt" Ross. After all, he was the only other actor in that picture besides Anthony Mackie, who is the lead in the film, and you don't really bring Harrison Ford in for a cameo. In a new profile interview with Inverse, Mackie, who is out promoting his Peacock series Twisted Metal, confirmed that Ross and Sam Wilson share a lot of screentime in the forthcoming film, which just wrapped production in Atlanta.
RELATED: Seth Rollins' Captain America: Brave New World Role Possibly Revealed
As Mackie explained, he was immediately taken aback by Ford's ability to bring levity to the situation and rally everyone behind him:
"The first day was so intimidating. I was so fcking nervous I couldn't remember my lines. He's Harrison fcking Ford. There is this aura about him. But he dispels that really quickly because he's such a cool guy. He's everything a movie star should be. He would say, 'Let's shoot this piece of sht.' And everybody was like, 'Yeah, let's shoot this s***.'"
While he couldn't go into many details, he did confirm that their characters have a lot of scenes together, which is not entirely different than the comics:
"We spent a good bit of time together. Ross and Cap have always had that relationship, where they were friends and they respected each other, but they always bumped heads. That's their relationship in the storyline."
Captain America: Brave New World Has Now Wrapped Filming
The film, which hails from director Julius Onah, is obviously a very special one for Mackie. It will be his first appearance in the Marvel universe after being officially crowned Captain America in The Falcon and the Winter Soldier (which was later rebranded as Captain America and the Winter Soldier.) By the time this comes out, Mackie will be 10 years into his portrayal of Sam Wilson, and by now he knows very well what Sam's strengths are. As the actor told Inverse:
"It's more so about his ability to connect and counsel. He's not as rash to bear arms as Steve Rogers was. Having a super serum makes you impossible to beat, so your answer to everything is to fight it out. Whereas Sam Wilson can actually die pretty easily."
RELATED: "What Is a Red Hulk?" Said The Incredible Harrison Ford When Asked After Torn Pants Were Spotted on Set of Captain America 4
Production began back in mid-March and was able to survive through the writers' strike, unlike other fellow Marvel productions like Daredevil: Born Again, Wonder Man, or Thunderbolts (speaking of the devil.) On Friday, it was announced that they were calling a wrap, coincidentally hours before the deadline expires for the actors' guild, SAG-AFTRA, to reach a deal with the studios and avoid a strike of their own.
Despite the film following its production schedule as expected, Disney recently bumped it a couple of months, moving it from Marvel's prime May date to late July 2024. It will be the second MCU film to hit next year, coming out after Deadpool 3, and before Thunderbolts. Both of those films are expected to have some connection between them, as the title of the second suggests.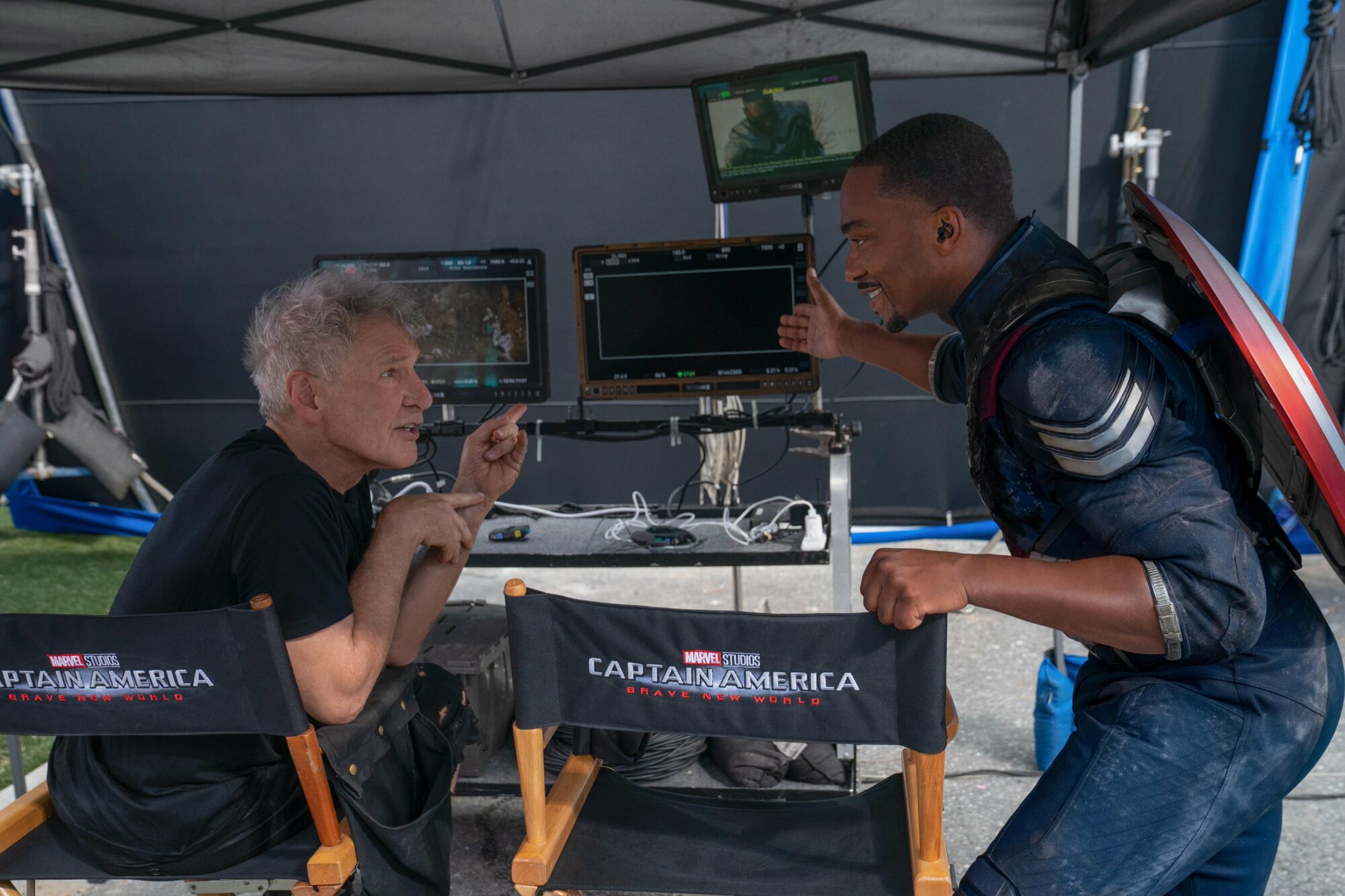 Ford should return to the role of Thunderbolt Ross in Jake Schreier's villain team-up movie, and there's even speculation that he will do so as the Red Hulk. The aforementioned set picture even featured Ford in torn-up pants.
Ross' big role in the film is also teased by the return of two major names from the film in which the character was introduced in the MCU. Coming back from The Incredible Hulk are Tim Blake Nelson as the Leader and Liv Tyler as Betty Ross. Meanwhile, returning from The Falcon and the Winter Soldier are Danny Ramirez as Joaquin Torres, who is apparently playing a new iteration of the Falcon, and Carl Lumbly as Isaiah Bradley.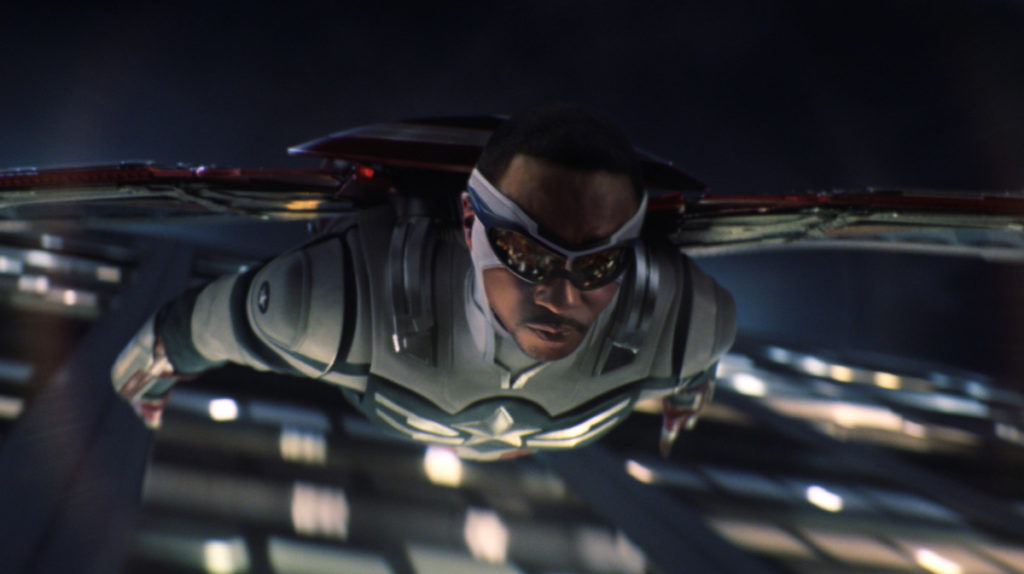 Captain America: Brave New World bows in theaters on July 26, 2024. Are you excited about it? What do you think about Anthony Mackie's comments about Harrison Ford? What about his thoughts on the character of Sam Wilson and his superpowers? Let us know your thoughts on our social media!
SOURCE: Inverse
KEEP READING: Brave New World: Captain America 4 Officially Gets A Brand New Title