Simu Liu's inaugural Threads thread kicked up a storm when the Shang-Chi actor was asked for a status update on Shang-Chi 2.
His reply?
"[I] was told it [Shang-Chi 2] would follow Avengers but that keeps pushing back due to circumstances beyond my control 🙁 hope to have more concrete news to share soon."

– Simu Liu –
The Long Road To Shang-Chi 2
This comes as a shock for those of us who have been waiting. After all, a sequel to Shang-Chi and the Legend of the Ten Rings was announced as in development in December 2021, but no news of a release date for Shang-Chi 2 ever came. Which means it's been a long wait for fans. Furthermore, and as Simu's thread suggests, it is not listed as part of Phase 5 or Phase 6.
We are all prepared for the Avengers to reunite in the double header Avengers: The Kang Dynasty which is scheduled for release on May 1 2026 which is quickly followed by Avengers: Secret Wars, slated for release on May 7 2027. So, it makes sense that we should be on tenterhooks for a Shang-Chi 2 release sometime after that.
However, as Simu Liu alluded to in his thread, the release of the Avengers movies keeps being pushed back. The two Avengers films were initially announced at San Diego Comic-Con in July 2022 with different release dates: Avengers: The Kang Dynasty was originally set for May 2, 2025, while Avengers: Secret Wars was scheduled for November 7, 2025.
Since this initial announcement, there have been two delays in the release dates, and there is a possibility of further delays if the ongoing WGA strike persists or if the SAG-AFTRA decides to join the strike.
The release is further complicated by the fact that the sequel will be helmed by director Destin Daniel Cretton, who will returned to direct after his successful work on the first Shang-Chi film. While this is great news for Shang-Chi fans, it throws one of the Ten Rings in the works in terms of production, as Cretton's achievements on Shang-Chi earned him the opportunity to also direct Avengers: The Kang Dynasty.
RELATED: Armor Wars: Potential Release Date Plus New Details and MCU Villains Possibly Revealed For The Phase 5 Iron Man Spin-Off
Prior to these announcements, Marvel had two undisclosed films slated for release on February 14, 2025, and July 25, 2025. However, these dates have recently been changed to "unannounced Disney films", which leaves February 13, 2026, as the only currently available slot for a Marvel film before the release of The Kang Dynasty.
Could the movie work before The Kang Dynasty rather than after it? Absolutely. The ending of Shang-Chi and the Legend of the Ten Rings teases the idea that the Ten Rings actually belong to Kang The Conqueror, and while we might have waited until after Kang's presumed appearance in Avengers to tie up that thread, showing us exactly how powerful he is in a movie before Avengers could work as a way of increasing the danger factor of a villain who is fairly new to the MCU.
So, what does this mean for our favorite Master of Kung Fu? Simu Liu is a hot property at the minute, off the back of his success in both the MCU and Kim's Convenience and I don't think anyone would blame him if he chose to continue to take work while Shang-Chi 2 is in limbo, even if it might mean a scheduling clash.
RELATED: Jeffrey Wright Rumored to Return as Uatu The Watcher in MCU Live-Action in 2023
How do we keep the hope alive? Simu himself helps with that. We know the actor is a fan of the MCU and is someone who takes his career seriously. When asked how he felt about being a key figure in the MCU, he once said:
"I'm such a big fan of both the characters and the performers that play them, so any collaboration is an opportunity for me to work alongside someone who, in their own way, is breaking barriers and at the very top of their game. I think that's what excites me the most as a performer, also as a fan."

– Simu Liu –
Here's hoping the fan in him wins out, and that we see him back in action as Shang-Chi sooner rather than later.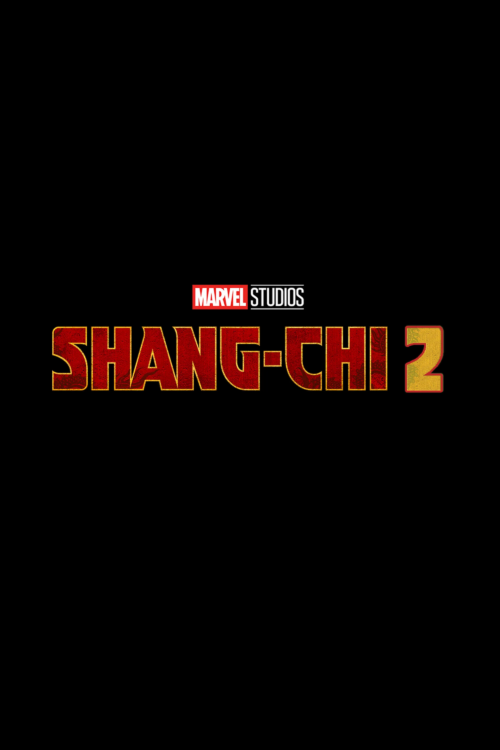 Have we waited too long for Shang-Chi 2? Would you be willing for a shift so we have Shang-Chi 2 before our next Avengers movie or is it better placed to come after the Avengers assemble one more time? Be sure to comment over on our social media and let us know what you think.
KEEP READING: DEADPOOL 3: AN EXPLORATION OF WHAT SHOULD BE AN EXCELLENT TITLE FOR THE MOVIE
Source: CBM