Perhaps one of the MCU projects we're most curious about is the upcoming Armor Wars, a story that was once announced as a Disney Plus series back in late 2020, and, a few months before it was to start production, Marvel Studios realized they had a story worth telling on the big screen. They have spent the last few months retooling everything they had into a feature film, and even though it's still early in the process, some details may have been revealed.
As Kevin Feige announced back in the day, Armor Wars will be a Rhodey-centric adventure that will see Don Cheadle's character living through Tony Stark's worst nightmare: What if his tech fell into the wrong hands? Well, The Cosmic Circus revealed this week a few plot points that Marvel is exploring in the sequel to answer this question. Since it's very early on, we'll raise a minor spoiler warning from now on, but bear in mind that, if true, these are details that would probably be part of the marketing campaign.
RELATED: Armor Wars Series Cancelled Now Being Developed As Big-Screen Film For Marvel Studios
The Armor Wars story
Fans who have been following the MCU story closely may recall that Tony Stark's tech is already out of the Avengers' reach.
As we learned over the past few movies and shows, and as The Cosmic Circus themselves recalled a few months back, the organization known as the Department of Damage Control, which has been present in the MCU for a while but is set to have a much larger role going forward, currently has access to all of Stark's designs, EDITH, Tony Stark's drones from Spider-Man: Far From Home, his sonic cannons, an Ultron head, as we saw in Spider-Man: Homecoming, and access to much of Stark's global communications systems. That's as Big Brother as it gets. But it's all good, because it's in the government's safe hands, right? Right?
Well, not really. We already know that in 2024's Captain America: Brave New World, Harrison Ford will be playing Thunderbolt Ross, former Secretary of State now turned President of the United States. And as we learned in last year's Black Panther: Wakanda Forever, Julia Louis-Dreyfus' Contessa Valentina Allegra de Fontaine is head of the CIA. We know that Val will be a key player in another movie, Thunderbolts, but Wakanda Forever already teased she's cooking up a very sinister plot.
According to The Cosmic Circus, Val will return in Armor Wars and she's not coming alone. While the details of her plan have not been disclosed yet, the website has heard that to pull it off she will be bringing along Justin Hammer, who played a key role in Iron Man 2 as Tony Stark's envious antagonist. As the website points out, Stark told Hammer in that movie that it would take Hammer Industries 20 years to reach Stark's quality, a line that will definitely be brought up repeatedly on social media as we approach Armor Wars.
RELATED: Captain America: Brave New World's Anthony Mackie Explains How Harrison Ford Surprised Him On First Day of Shooting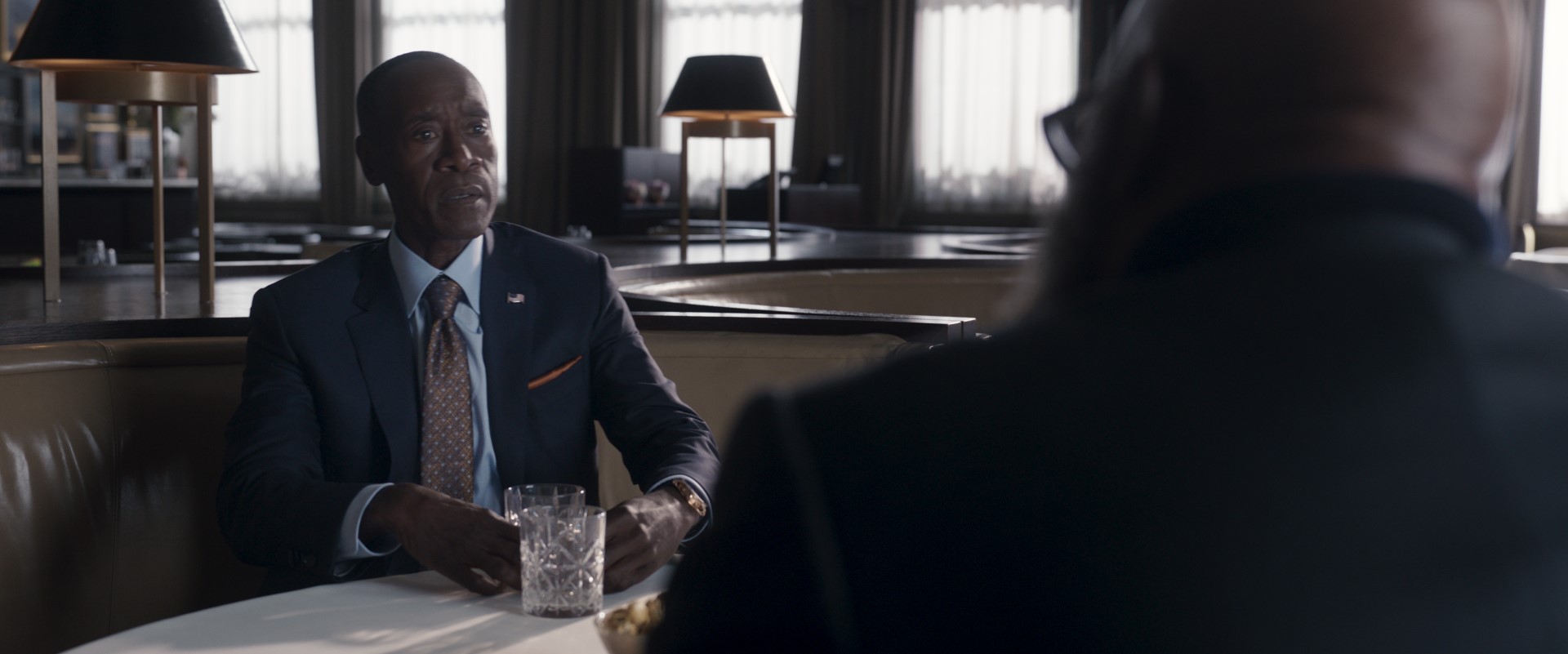 Sam Rockwell would be coming back for the new film, if the story is to be believed, and his character would apparently be joined by more classic Iron Man villains from the comics that would be teaming up against War Machine, who would be standing up for what his friend believed. And apparently, he will not be alone.
But before we get to that, there's an elephant in the room as far as armored villains go. Per another report from The Cosmic Circus a few months back, Marvel is already prepping the grand return of Ultron on Earth-616, though they haven't been able to provide any specifics on which project will happen. Of course, this is no coincidence, as one of the themes of the Multiverse Saga will be the exploration of AI and the blurred line between tech and magic. This is reportedly a key element of Ironheart, out on Disney Plus next year, and will probably play a factor in Armor Wars too.
RELATED: Don Cheadle Explains War Machine's Journey From Secret Invasion to Armor Wars
War Machine's Allies in Armor Wars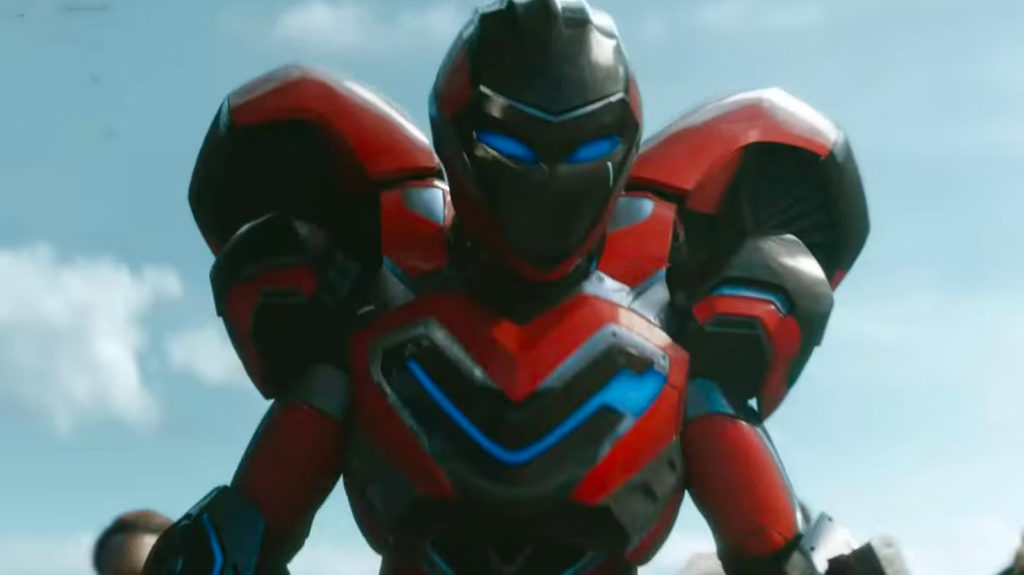 To combat Val's own Iron Men, Rhodey will be recruiting his own team of heroes. While no specific names were provided, The Cosmic Circus is hearing that they will include several characters related to the Iron Man franchise. Even though they haven't confirmed it, and depending on how the events of Ironheart go, a good candidate could potentially be Alden Ehrenreich's Zeke Stane, son of Jeff Bridges' Obadiah Stane from the first Iron Man film.
A name they were able to confirm was, and speaking of the devil, Ironheart herself. Riri Williams, first introduced to the MCU in Wakanda Forever, would be reprising her role after the events of her own solo series. No additional details have been provided.
RELATED: Yassir Lester Boards Marvel Studios' 'Armor Wars' as Head Writer
When will Armor Wars be released?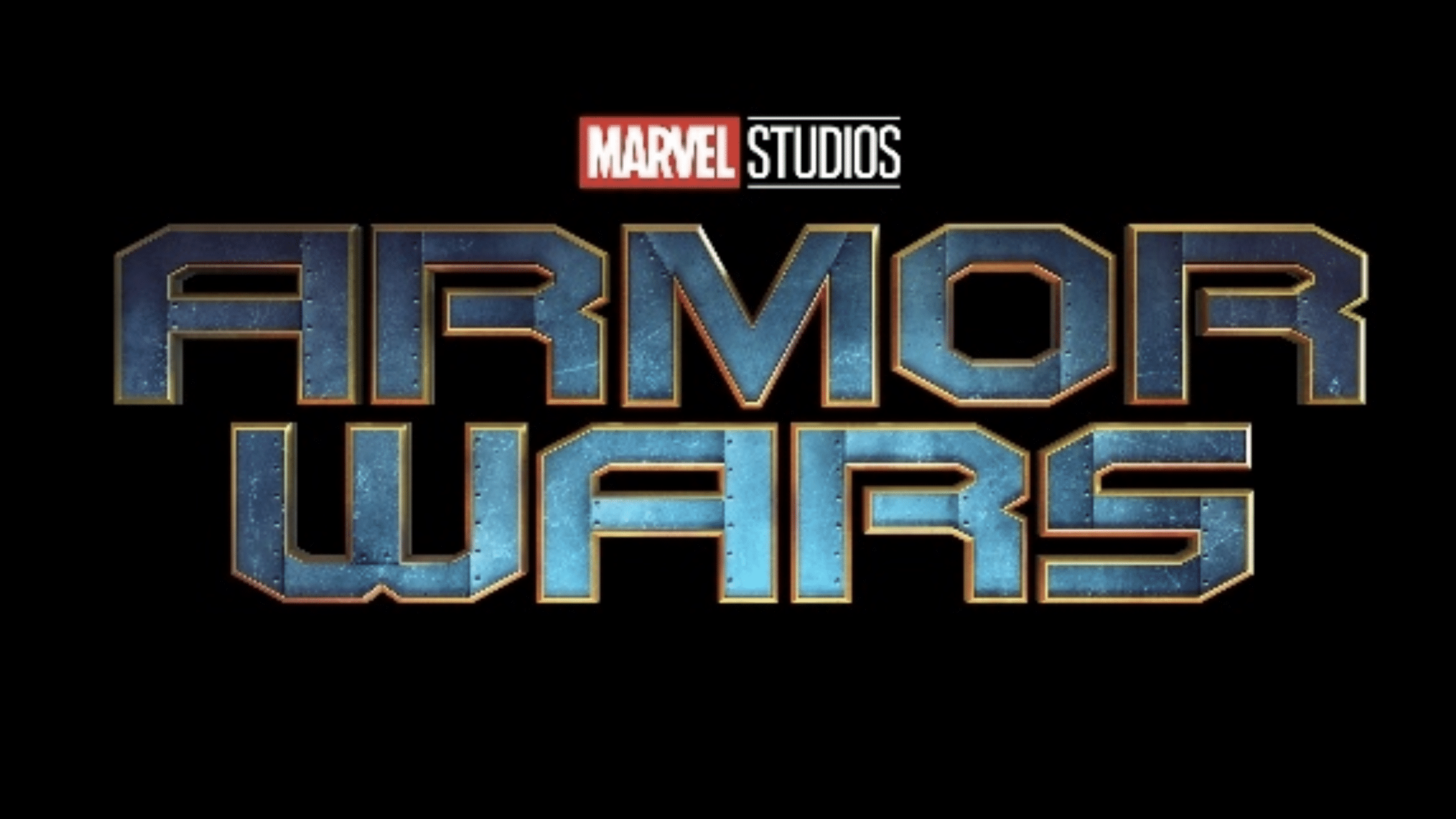 As of the posting of this article, Marvel Studios has not announced a release date for Armor Wars. The last schedule that Disney released for Marvel's titles only included two films beyond May 2025: both Avengers movies. On May 2, 2025, when The Kang Dynasty was originally going to bow in theaters, Marvel is currently targeting to release Matt Shakman's Fantastic Four.
According to The Cosmic Circus, Marvel wants Armor Wars to come out right after Fantastic Four, which, according to the current schedule, would set it for a July 25, 2025, date. As usual with these release dates so far in advance, everything is up in the air — we just witnessed Disney move up Deadpool 3 six months in 2024 but delay every other movie in the pipeline. However, writer Alex Perez insists that, whatever happens to the schedule, Marvel wants these two movies to come out back to back.
That is all we know so far about Armor Wars. What do you make of all of this? Are you excited about Armor Wars or is this one of those projects that you might not be particularly interested in? What movie from Marvel are you most looking forward to right now? Let us know on our social media, and stay tuned for more coming soon! We're always watching.
KEEP READING: Disney's New Schedule: Deadpool 3 Moves Up to May 2024, Next Avengers and Avatar Films Delayed; Two Star Wars Films to Hit in 2026, and More
Source: The Cosmic Circus