Mattel, the renowned toy manufacturer, is set to make a grand return to the San Diego Comic-Con (SDCC) 2023, scheduled from July 19 to July 23. The company's presence will be felt across Booths #3029 and #2945, where they will host panel discussions, celebrity meet-and-greets, product demonstrations, and fan-centric activities. Fans can look forward to a nostalgic journey with classic brands like Masters of the Universe, Hot Wheels, Monster High, WWE, Jurassic Park, and more.
Adding to the excitement, Mattel Creations has announced its "12 Days of Fandom" event starting on July 10. This 12-day spectacle will showcase the latest collectibles across a range of iconic brands. Registered SDCC attendees can gain access to exclusive Comic-Con 2023 products and fan experiences by applying to the official Comic-Con 2023 Exclusives Portal until July 16. Stay tuned for more updates on the 12 Days of Fandom at Mattel Creations!
Mattel 12 Days of Fandom 2023
WWE® Ultimate Edition Muhammad Ali™ Action Figure Set (HNV66)
SRP: $70
It's the ultimate action figure of Muhammad Ali™ from his iconic WWE moments with his boxing torso, his WrestleMania referee torso, multiple heads, swappable hands, and authentic attire!
Highly detailed with TrueFX™ life-like detailing and more than 30 points of articulation.
©2023 Mattel  
RELATED: [SDCC2023] BoxLunch and Entertainment Weekly Celebrate Fandom with Treat Truck at San Diego Comic-Con
JURASSIC PARK HAMMOND COLLECTION Man Creates Dinosaurs Steven Spielberg (HPD32)
SRP: $30
Lights, camera, dinosaur action! Collectors can zoom smoothly behind the scenes of Jurassic Park with this 30th Anniversary San Diego Comic Con exclusive of famed director, Steven Spielberg, his trusty equipment and a Dilophosaurus.
Even the packaging celebrates the occasion; it's a cardboard replica of the clapperboard that would have been used on-set and features the 30th anniversary logo.
The award-winning director sports his iconic director outfit worn behind the camera.
A director's chair and camera accessories are at the ready to make movie magic.
The Dilophosaurus with spectacular removable frill and animatronic stand is ready for his closeup, Mr. Spielberg.
©2023 Mattel  
HOT WHEELS® JURASSIC PARK Jeep® Wrangler & Dr. Ian Malcolm (HRL27)
SRP: $30
In 1993, dinosaurs hit the big screen in Jurassic Park in a massive and monumental way.
To honor the 30th anniversary of this legendary and larger-than-life franchise, Hot Wheels® is excited to debut Dr. Ian Malcolm on the back of the die-cast Jeep®Wrangler that "must go faster."
This highly detailed vehicle is fully equipped with Real Riders® tires and a metal body and chassis, while showcasing the recently rescued Dr. Malcolm figure.
The unique packaging highlights the treacherous movie moments leading up to the narrow escape from the Tyrannosaurus Rex—bringing Dr. Malcolm's background in chaos theory speeding to the forefront.
©2023 Mattel  
HOT WHEELS RACERVERSE™ Marvel 2-Pack (HRN24)
SRP: $40
Racers, start your engines! It's The Invincible Iron Man vs. Thanos, The Mad Titan in a high-velocity race brought to you live from the Hot Wheels RacerVerse™.
Watch them put the pedal to the metal as Iron Man shoots his repulsor blast and Thanos powers up the Infinity Gauntlet while both racers drive their own unique track-ready die-cast race cars toward the finish line.
These collectible speeders are featured in a premium showcase package that brings the background art to life in an action-packed mid-race scene, complete with LED-powered lightning discharging from the vehicles mounted on iconic Hot Wheels® orange track.
It's the dawn of a new era and nothing will ever be the same as your favorite characters leap from the pages and join epic races across the Hot Wheels RacerVerse™.
©2023 Mattel  
RELATED: [SDCC2023] Hasbro Celebrates 100 Years of Fun and Creativity at San Diego Comic-Con
HOT WHEELS® Stars Wars™ Starships Select™ AT-ST with Chewbacca Vehicle (HRL25)
SRP: $30
The hope of a rebellion against a dominating ruthless force was center stage when Return of the Jedi was released to theatres in May 1983. Audiences around the world flocked to witness the thrilling conclusion of the original Star Wars trilogy. Who would triumph? The Rebel Alliance or the Empire?
This Hot Wheels® Starships Select™ vehicle showcases a pivotal and triumphant moment.
Han and Leia are suddenly outnumbered when an ominous AT-ST stomps into view. All hope is lost…or is it? Suddenly, Chewbacca swings open the hatch revealing himself and some of their Ewok comrades. The Rebellion has a chance. Now is their moment for victory over the evil Empire, bringing peace back to the galaxy.
Celebrating Return of the Jedi's 40th Anniversary, the vehicle features incredible details, a die-cast AT-ST, and highly decorated Chewbacca figure, raising his hand signaling victorious momentum. 
©2023 Mattel  
Monster High – Freak du Chic Draculaura (HLP90)
SRP: $75
Step right up and give a scream-worthy round of applause for the most daring Acro-Bat of all time: the fantastic Draculaura™!
The circus has returned and the original Draculaura™ doll makes her Freak Du Chic™ debut in a sparkly pink and black costume.
This scaredevil glides through the air like an apparition in the night with harlequin-printed bat wings and striped tail ruffles!
With her heels gripping the trapeze bar, being upside down never looked so good. 
©2023 Mattel  
Minecraft Diamond Level Panda (HND32)
SRP: $35
Almost as rare as the real thing, this San Diego Comic-Con exclusive Diamond Level Panda action figure is designed especially for adults in the Minecraft Community!
It's crafted in a 5.5-inch Collector Scale and comes with 5 faces so fans can change the Panda's expression, along with bamboo and smooshy cake accessory pieces.
Pixel perfect colors and textures adorn its head and body.
This master work is sure to become highly sought after and the centerpiece of any Minecraft collection.
©2023 Mattel  
Avatar the Last Airbender: The Boy in the Iceberg (HPL06)
SRP: $30
This Little People Collector set brings you back to the very moment that sparked a complete saga.
This 3 figure set takes you on a journey with Katara and Sokka to find Aang, the long-lost Avatar.
Key details and a deluxe packaging mimicking the scene where Aang is discovered frozen in an iceberg truly brings the world of Avatar the last Airbender to life.
©2023 Mattel  
Masters of the Universe Masterverse Motherboard Action Figure
SRP: $65
Inspired by Masters of the Universe: Revelation, Motherboard is the new threat to Eternia. This Masterverse figure brings the mechanical winged woman bearing the sigil of The Evil Horde to life at 12 inches tall. This "true form" of Motherboard makes a dramatic statement with multi-feathered wings that expand to 24 inches wide. It's a great gift and a must-have for fans and collectors.
Masters of the Universe® Masterverse ™ Motherboard™ Action Figure
Largest-ever Masterverse figure, towering over other characters in the line
Highly detailed sculpting and deco; soft goods cape with printed graphics
Wings, cape, collar, and cables are connected to a removable back peg
Features 30 points of articulation and includes set of swappable hands
Packaging inspired by the scene in which Screeech transforms into Motherboard
Package: 8.2" W x 8.2" D x 13.58" H
Includes display stand with etched techno details. Other figures not included. Colors and decorations may vary. 
RELATED: [SDCC2023] Hulu Animayhem Celebrates Launch of New Animation and Anime Destination with SDCC Activation
MEGA Pokémon Magikarp Building Set
SRP: $65
Magikarp, we choose you! We brought this fan-favorite Pokémon fish to life in a MEGA building set complete with a Motion Brick for authentic flopping movement. It even has an adjustable base so you can discover the inner workings as you crank the mechanism. This is a Pokémon you will have to catch.
MEGA™ Pokémon™ Motion Magikarp
1,574-piece building set featuring the Motion Brick: turn the crank to make Magikarp flop
Mechanized, highly detailed buildable Magikarp with nameplate on the base 
Ideal for adult builders, this set pairs with other Motion sets (each sold separately)
Officially licensed by The Pokémon Company International   
©2023 Mattel. Colors and decorations may vary.
©2023 Pokémon / Nintendo / Creatures / GAME FREAK.
UNO Ultimate Marvel Spider-Man 2099 vs. Venom Add-On 2-Pack
SRP: $20
Take your game night to new superhero levels with the UNO Ultimate Marvel Spider-Man 2099 vs. Venom Add-On 2-Pack. Each package includes two never-before-seen decks with special cards and unique rules for each character. The Spider-Man 2099 and Venom cards contain comic-inspired artwork and special Venom symbiote-infected packaging that visually emulates the characters' narratives.
UNO Ultimate™ Marvel Spider-Man 2099 vs. Venom Add-On 2-Pack
Set of two UNO Ultimate decks featuring characters from the Spider-Verse
First UNO Ultimate decks with all-foil cards
Can be played together or added to any UNO Ultimate deck
Special comic book designed packaging with a transparent vinyl sleeve overlay
Colors and decorations may vary.
©2023 Mattel
© 2023 Marvel
Mattel's return to SDCC 2023 promises to be a thrilling experience for fans, with a plethora of activities, exclusive products, and the much-anticipated "12 Days of Fandom" event. The company's commitment to celebrating fandoms and creating memorable experiences is truly commendable. As we gear up for this grand event, it's clear that Mattel is setting the stage for a memorable Comic-Con.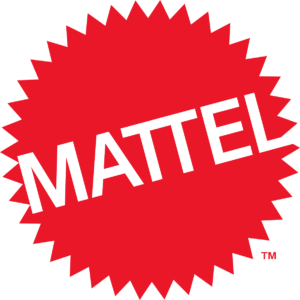 What are you most excited about? Which exclusive products are you hoping to get your hands on? And how do you plan to celebrate your favorite fandoms at the event? Share your thoughts and excitement on social media.
Source: Mattel
KEEP READING: [SDCC2023] Sonic the Hedgehog Speed Cafe: A New Exhilarating Pop-Up Dining Experience