Collectors and Kaiju fans, lend me your eyes, behold the King of Monsters, Godzilla, coming soon to S.H.MonsterArts.
S.H.MonsterArts is a part of S.H.Figuarts, a line of figures from Tamashii Nations, the premium figure division of famous Japanese toy company, Bandai. S.H.MonsterArts' figures are based on popular kaiju. S.H.MonsterArts is known for their extremely intricate presentation of each of the characters as figures.
RELATED: Godzilla Minus One Trailer Delivers A Jaw-Dropping Take on The King of The Monsters!
Godzilla Minus One is the 30th Japanese live-action installment and 37th overall installment in the extremely long-running franchise. Minus One is set to be the franchise's 70th-anniversary celebration installment, with the original film having been released in 1954. Minus One is directed by Takashi Yamazaki, who previously included the famous kaiju (Japanese word for monster) in his film, Always: Sunset on Third Street 2 from 2007.
Godzilla's Latest Incarnation Gets The S.H.MonsterArts Treatment
The New Figure Reveals Potential Inspirations Behind Godzilla's Redesign
RELATED: [SDCC 2023] Jazwares To Take Comic-Con by Storm with Epic 1st-Ever Panel About Their Awesome Toys
As shown in the figure, the new design confirms what I originally thought, based on the glimpses from the teaser trailer. The design seems to be a cross between his Heisei era and MonsterVerse designs taking far more influence from the former in general body shape and face but having the photorealistic texture of the latter. Using these designs as inspiration for Minus One makes sense since the Heisei and MonsterVerse designs are two of the most recent modern-looking designs.
The design is also very similar to his appearance in Godzilla the Ride: Giant Monsters Ultimate Battle in Japan, which also had Yamazaki's involvement in its development. The theme park ride's design similarly created a new and effective look from using previous designs.
RELATED: BIG GIRLS #1 REVIEW: The Beginning OF A FASCINATING New KAIJU Story
Through the years of Yamazaki's involvement with the franchise for the King of Monsters, it's interesting how his design for the character evolved from one that evoked the classic Showa era look in Always: Sunset on Third Street 2 to the Heisei-inspired design in Minus One.
Godzilla's more typical design in Minus One, compared to the more nightmarish one in Shin Godzilla, really reinforces the feeling that Minus One will be far more straightforward in it's approach. It's also very possible Godzilla looks this way in Godzilla Minus One because franchise distributor, Toho, intends to use the design as the new mascot for franchise-wide promotions.
RELATED: CLOVERFIELD: Fifteen Years Later – An astonishing film, but does it hold up?
Ultimately, the look at S.H.MonsterArts' Minus One figure continues to uphold the subline's reputation for insanely screen-accurate kaiju figures and awesomely builds up the anticipation for Minus One's release.
About GODZILLA -1.0/GODZILLA MINUS ONE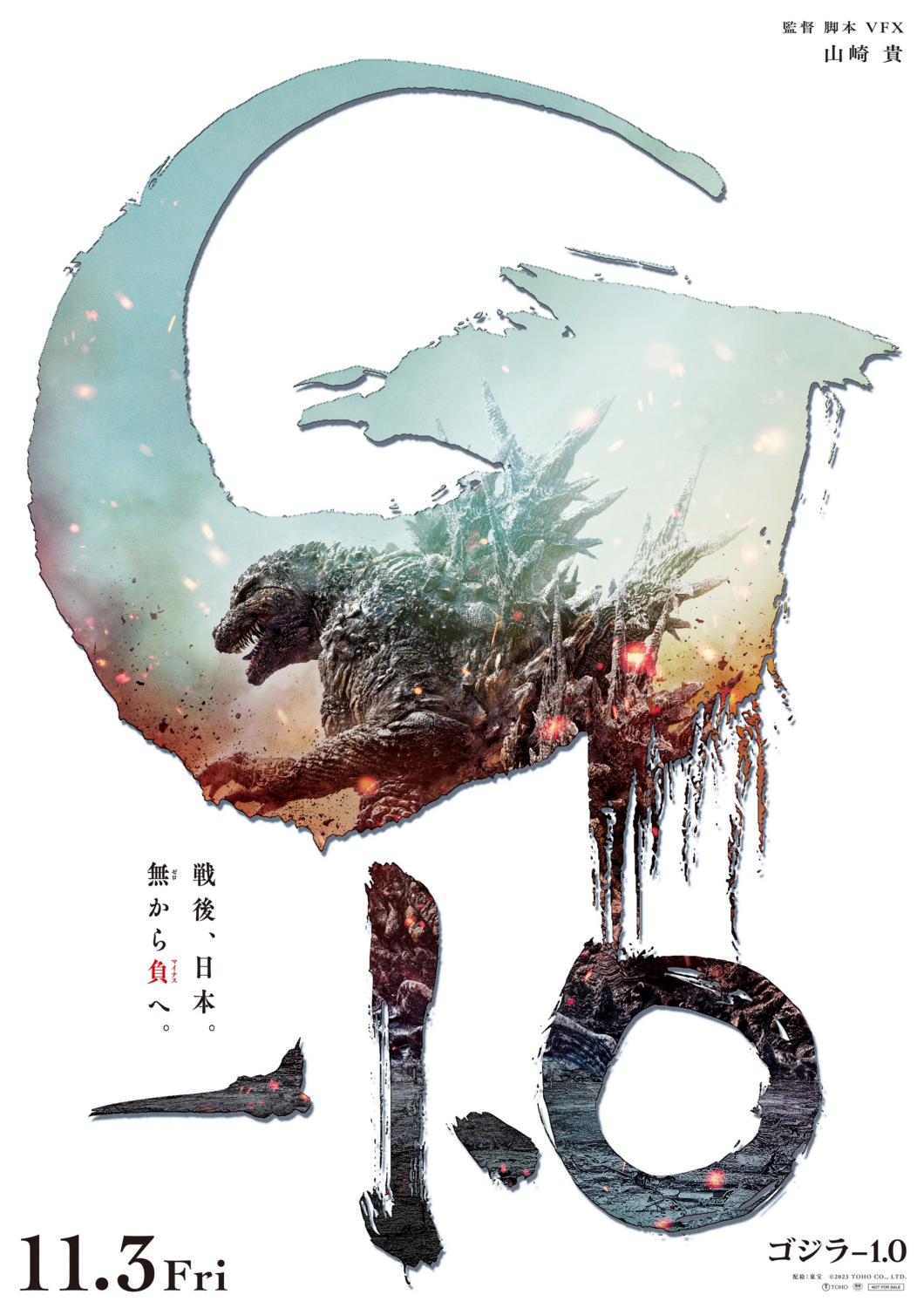 Release Date: November 3rd, 2023
Director/Screenplay/VFX: Takashi Yamazaki
Production: Toho Co.
Distribution: Toho Co.
Production: TOHO STUDIO, ROBOT

Logline: After the war, Japan has been reduced to zero. Godzilla appears and plunges the country into a negative state.The most desperate situation in the history of Japan.Who? And how? Will Japan stand up to it?
What do you think about S.H.MonsterArts new Godzilla figure? Are you going to purchase the figure when it releases in November? Are you excited for Godzilla Minus One? Let the Illuminerdi know on our social media, we're always watching.
KEEP READING: WWE AMERICAN NIGHTMARE BECOMING CODY RHODES: CHECK OUT TRAILER AND RELEASE DATE FOR EMOTIONAL DOCUMENTARY
Source: Tamashii Nations