Is Spider-Man 4 still a possibility? At one point, Sam Raimi was going to re-team with former Spider-Man franchise star Tobey Maguire for a fourth installment before the project was shelved, and Sony Pictures opted to reboot the franchise with a new cast instead, which ultimately became The Amazing Spider-Man duology.
The franchise later got rebooted again, this time as part of the Marvel Cinematic Universe, with Tom Holland now starring in the role of Peter Parker/Spider-Man starting in Captain America: Civil War. This later began his own series of films starting in 2017 with Spider-Man: Homecoming. The third installment, Spider-Man: No Way Home, brought the stars of the three live-action film franchises together, uniting Tom Holland, Tobey Maguire, and Andrew Garfield for an epic adventure.
RELATED: Tom Holland Reportedly Hasn't Signed A Deal For 'Spider-Man 4' Yet
But what about the potential for Maguire to return to the film series for a follow-up to the last movie, Spider-Man 3, released in 2007? Co-star Thomas Haden Church, who portrayed Flint Marko/Sandman in the third film and No Way Home, indicated this might be the case while speaking to ComicBook.com.
COULD TOBEY MAGUIRE RETURN FOR SPIDER-MAN 4?
While promoting the new Peacock live-action Twisted metal series, Church informed ComicBook.com, "There's always been some kind of…I've heard rumors…that Sam Raimi was going to do another [Spider-Man movie] with Tobey [Maguire] and if that happens, I would probably campaign to maybe at least do a cameo."
While Thomas Haden Church did not actually appear in No Way Home as the production did not have access to him during filming, he did once again voice his character for the sequel. In past interviews, he has also sounded open to returning to the role once again, and that still appears to be the case.
Raimi himself is also game to return for another adventure starring everyone's Friendly Neighborhood Wallcrawler, as he explained to Moviepilot last year after working with Marvel Studios in Doctor Strange in the Multiverse of Madness. Raimi said at the time:
 "I've come to realize after making Doctor Strange that anything is possible, really anything in the Marvel universe, any team-ups. I love Tobey. I love Kirsten Dunst. I think all things are possible. I don't really have a story or a plan. I don't know if Marvel would be interested in that right now. I don't know what their thoughts are about that. I haven't really pursued that. But it sounds beautiful. Even if it wasn't a Spider-Man movie, I'd love to work with Tobey again, in a different role."

h/t to Comicbook.com
It remains to be seen what direction Sony Pictures will go in for Spider-Man in the near future. The live-action film series starring Tom Holland appears to be on hold at the moment after No Way Home. The animated film franchise, Spider-Man: Into the Spider-Verse, saw its second installment, Spider-Man: Across the Spider-Verse, release to great success earlier this summer.
The third installment of the trilogy, Spider-Man: Beyond the Spider-Verse, was originally scheduled for a March 29, 2024 release. However, that seems unlikely due to the reveal of recent production issues and the currently ongoing WGA and SAG-AFTRA strikes. Sony has not yet announced a delay or release date change for Beyond the Spider-Verse.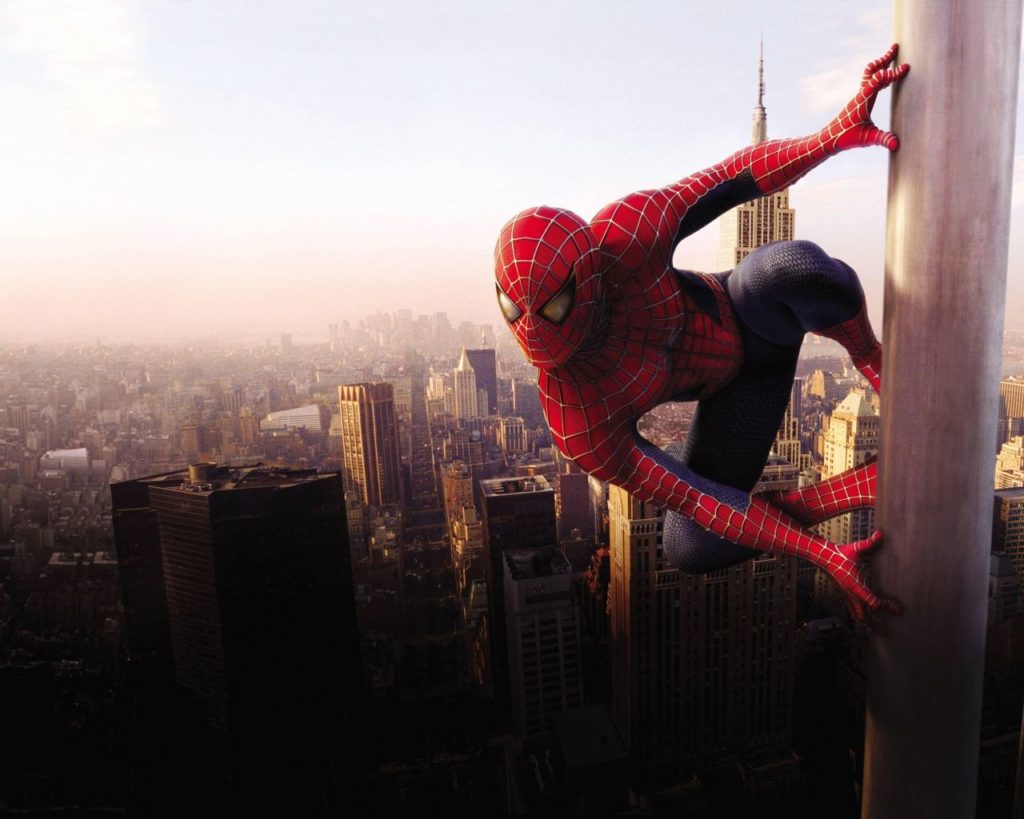 Meanwhile, the franchise also has upcoming live-action spinoffs on the horizon. The R-rated Kraven the Hunter film, starring Aaron Taylor-Johnson, arrives in theaters on October 6. The Madame Web movie, starring Dakota Johnson, is due out on February 16, 2024. Venom 3 recently had to halt its production due to the SAG-AFTRA strike. Multiple other Spider-Man spinoffs have been talked about or thrown around. Marvel Studios is also developing a new animated series, Spider-Man: Freshman Year.
Whether or not a Spider-Man 4 sequel with Raimi, Maguire, and Kirsten Dunst as Mary Jane Watson all returning remains to be seen. The last installment, Spider-Man 3, was a success, but it received a very mixed critical and fan reception.
RELATED: New Spider-Man 4 Leaked Gameplay Footage From Tobey Maguire's Cancelled Movie Tie-In Video Game Revealed
Currently, Sam Raimi's original Spider-Man trilogy, The Amazing Spider-Man films, and Spider-Man: Homecoming are available to stream on Disney+. Spider-Man: Freshman Year is expected to stream on Disney+ later on. It does not yet have an official release date. Spider-Man: No Way Home is now streaming on STARZ. All 10 episodes of Twisted Metal, on the other hand, will hit Peacock on July 27th.
What do you think of the news? Do you still want to see a proper Spider-Man 4 with Tobey Maguire once more returning to the role and Sam Raimi behind the camera? Let us know your thoughts on the news on The Illuminerdi's Twitter account.
SOURCE: ComicBook.com
KEEP READING: New Spider-Man Deal Being Finalized According To The Rumor Mill