Tom Holland has reportedly still not signed on to star in Spider-Man 4. Is there a reason to worry?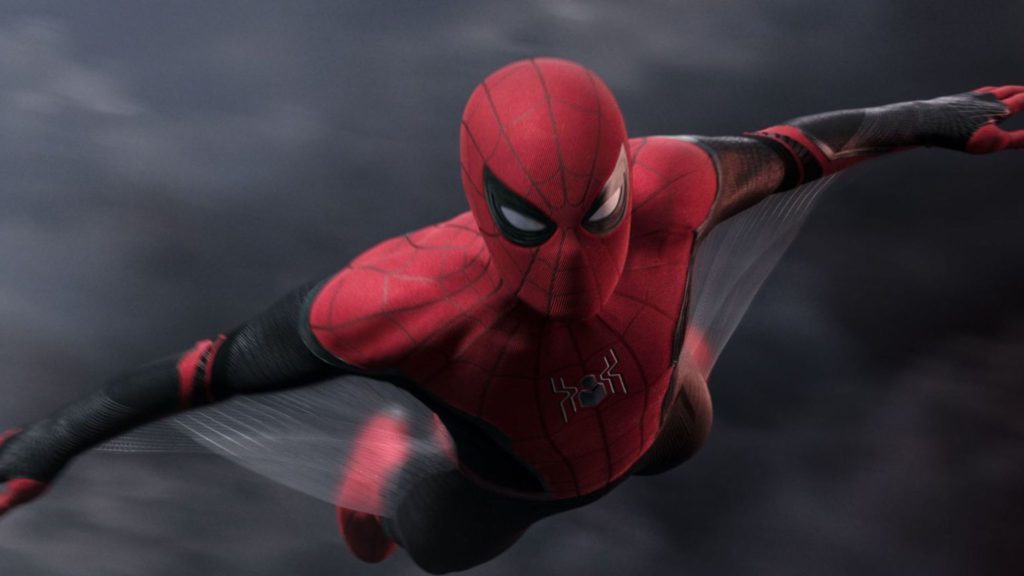 It's been six years since Tom Holland joined the Marvel Cinematic Universe as everyone's favorite web-slinging superhero. During that time, he appeared as THE scene-stealer in Captain America: Civil War fought alongside the Avengers in Infinity War and Endgame, and got his trilogy with Spider-Man: Homecoming, Far From Home, and the multiverse and box office-breaking No Way Home.
Almost every film has made well over $1 Billion at the global box office and is beloved by critics and audiences alike. After Spider-Man: No Way Home broke multiple box office records and became THE event film of 2021, fans are eager to know how Holland's journey as Spider-Man will continue.
THE STATUS OF TOM HOLLAND'S SPIDER-MAN
The Ankler, which has been fairly reliable before has now reported that: "While plans are in motion for another Spidey trilogy starring Tom Holland, I don't believe he has signed a deal yet, so those plans remain unofficial for now."  "That said, I'm sure that more Spidey adventures with Holland are a top priority for Rothman & Co.," the report continues, "which is also counting on him as the anchor of its budding Uncharted franchise as well."
But before we start worrying, that isn't exactly new information. Tom Holland has shared multiple times before, during the press tour of Spider-Man: No Way Home, that he plans to take a break from Spidey after the end of his trilogy. While he hasn't specified how long the break is going to take, we can be sure that the next Spider-Man film won't drop two years after the last, as was the case with the "Home Trilogy" (Homecoming = 2017, Far From Home = 2019, No Way Home = 2021).
RELATED: TOM HOLLAND CONFIRMS CONVERSATIONS ARE HAPPENING FOR MCU'S 'SPIDER-MAN 4'
As The Ankler also reported with the box office revenue of the last three films, Spider-Man No Way Home, in particular, Sony definitely won't end Holland's run here. Another trilogy will be on the table and it is also fair to assume that the production wheels are already turning on Spider-Man 4.
According to Deadline, Sony not only expects Tom Holland to return but his co-star Zendaya and director of all three of his Spidey films, Jon Watts as well. Watts recently dropped out of the highly anticipated Marvel Studios reboot of the Fantastic Four, as he wants to take a break from comic book movies. That doesn't match fan assumptions, who are already having discussions online about which director should helm the next trilogy. Zendaya's potential return would also open some more unexpected story threads, after the ending of No Way Home.
With all of that in mind, reliable insiders are predicting Spider-Man 4 to arrive in 2024 or 2025, as it is not a question of if, rather than when the inevitable sequel will release. But it will be interesting to see if Sony's plans work out and we see the old gang return.
Tom Holland is currently shooting the anticipated Apple TV+ anthology series The Crowded Room. It is based on the book "The Minds of Billy Michigan" and follows the first person in U.S. history acquitted of a major crime by pleading multiple-personality disorder. He is also confirmed to star in a Fred Astaire biopic. Zendaya just finished shooting Challengers, an upcoming film by Call Me By Your Name's Luca Guadagnino, and is about to start shooting the highly anticipated Dune: Part 2. Jon Watts' next film will be a thriller starring Brad Pitt and George Clooney for Apple TV+.
I for one can't wait for Spider-Man 4. No Way Home leaves so much potential for a more grounded version of Holland's Spidey, in the veins of Sam Raimi's original trilogy. That could potentially be an exciting change of tone. Hopefully, the film will release rather sooner than later, that way we maybe even could be getting some news by the end of the year.
An extended edition of the box office juggernaut called Spider-Man: No Way Home – The More Fun Version is set to release in theatres this September.
What do you guys think? Are you excited for Spider-Man 4? Would you like to see Tom Holland return? What would you like to see in the sequel? Let's discuss everything in the comments down below and on our Social Media.
Source: The Ankler