In a thrilling announcement for Illumineers worldwide, Ravensburger has unveiled the official Disney Lorcana Trading Card Game (TCG) Companion app. This exciting release comes just before the much-awaited retail launch of the game set for August. Now available for both iOS and Android devices, this free app is set to revolutionize the way players and collectors engage with the Disney Lorcana TCG.
Disney Lorcana Card Game Companion App
The Disney Lorcana TCG Companion app is designed to be the ultimate digital toolkit for players. It boasts a comprehensive card catalog, enabling players to seamlessly track their collection and even earmark "wish list" cards they're eager to acquire. Whether you're a TCG novice or a seasoned pro, the app's deckbuilding feature is a game-changer, allowing users to craft and manage custom decks directly from their smartphones.
RELATED: 'Disney Villainous' Celebrates 100 Years of Disney Magic with New Disney100 Edition
But that's not all! The app also provides users with easy-to-access tutorials, videos on gameplay, a lore points counter tool, and the freshest news updates related to Disney Lorcana TCG. For those eager to dive in, the app is now up for grabs on both the Apple App and Google Play Stores.
Disney Lorcana: The First Chapter Product Line Up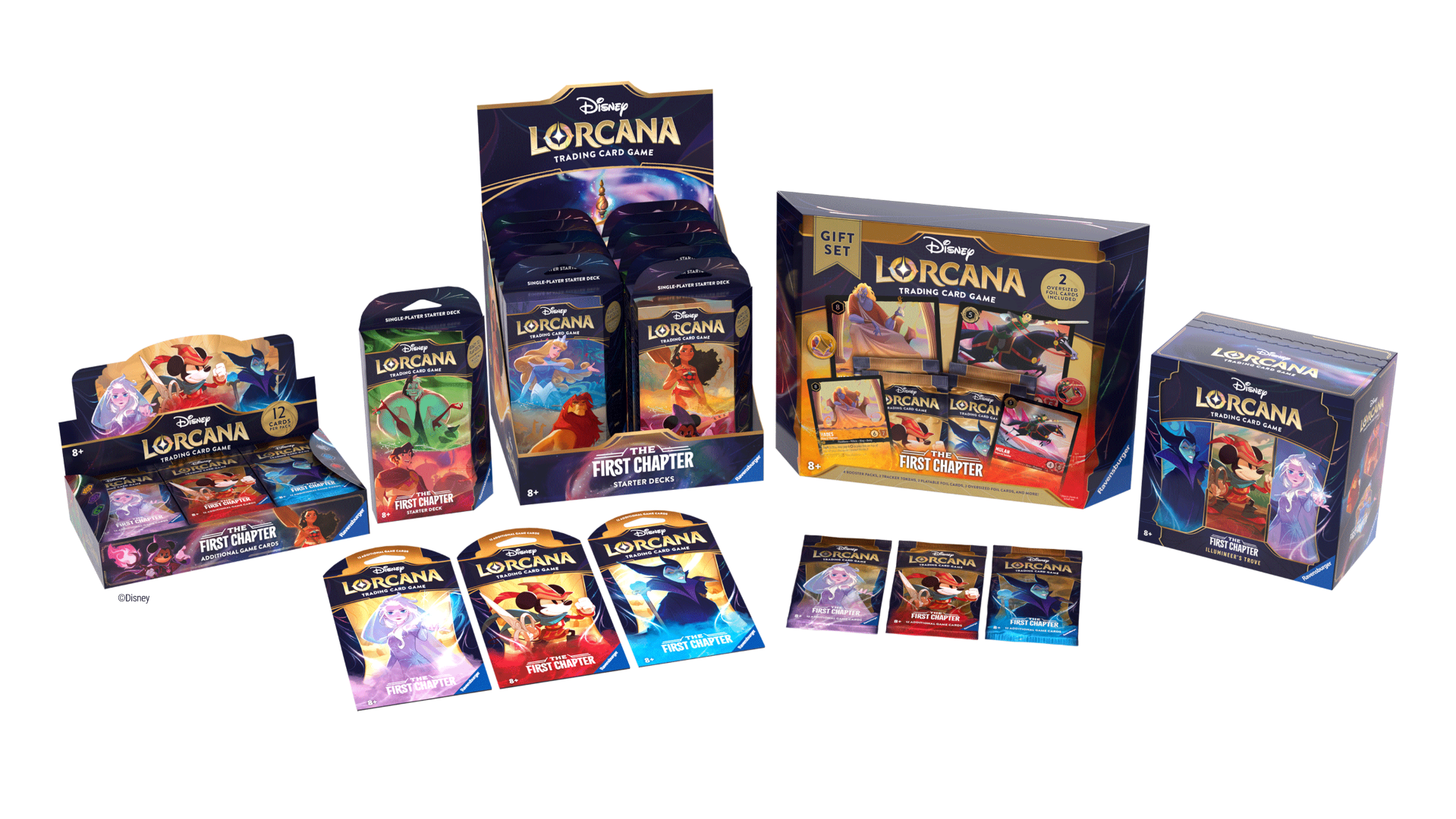 Disney Lorcana: The First Chapter is set to offer an immersive and exciting trading card game experience for fans. The game will include over 200 collectible cards that players can acquire through various means such as three starter decks, a gift set, booster packs, and the "Illumineer's Trove." To enhance the gameplay experience, themed playmats, card sleeves, deck boxes, and card portfolios featuring Disney Lorcana art will also be available at launch.
Starter decks are designed to provide a balanced and ready-to-play game deck. Players can choose from three different options, each containing a specific list of 60 cards in two of the six "inks" — Amber and Amethyst, Emerald and Ruby, or Steel and Sapphire. These decks also include one booster pack and game tokens. Booster packs contain 12 randomized game cards, including one foil card and two cards with rarities of rare, super rare, or legendary.
RELATED: [SDCC2023] Yu-Gi-Oh! TCG: Celebrating 25 Years with New Releases and Exciting Events
The Illumineer's Trove is the ultimate introduction to Disney Lorcana: The First Chapter. It includes eight booster packs, two deck boxes, and a player's guide, all housed in a themed storage box. The gift set, featuring Mulan – Imperial Soldier and Hades – King of Olympus, includes two collectible oversized foil cards, two foil game cards, four boosters, and game tokens.
The buzz around Disney Lorcana TGC is palpable. Those attending Gen Con from August 3–6 in Indianapolis will be the first globally to get their hands on Disney Lorcana: The First Chapter, exclusively available at the Ravensburger booth (#2001). Following this, a plethora of game products and accessories will hit local game stores and Disney Parks on August 18. And come September 1, a wider audience can find Disney Lorcana TCG at major retailers like Target, Walmart, Amazon, Best Buy, and more in the U.S., and at prominent Canadian stores such as Toys R Us, Walmart, and GameStop.
With the companion app's release and the game's impending launch, it's clear that Disney Lorcana TCG is set to make waves in the trading card game community.
About Disney Lorcana TCG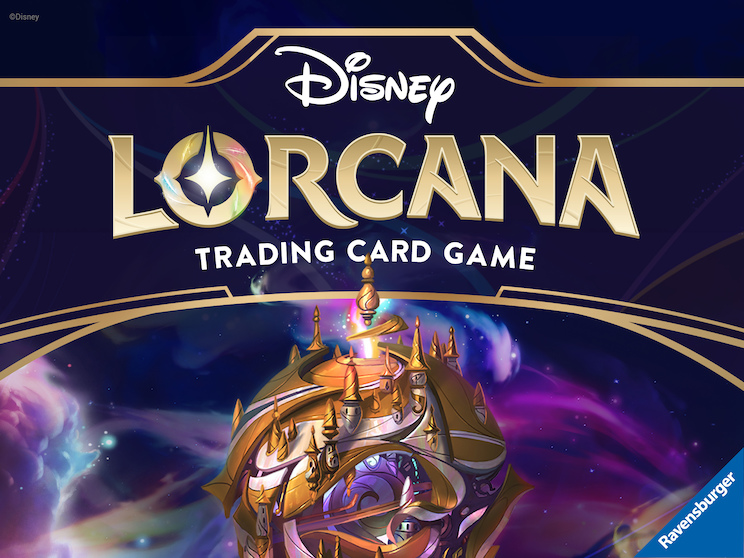 Disney Lorcana Trading Card Game is a new, fantastica and welcoming collectible trading card game (TCG) where players take on the role of "Illumineers" and wield magic ink to summon a team of "glimmers" – Disney characters who appear in both familiar ways and as you've never seen them before. The game's objective is to be the first player to collect 20 lore. The game will launch this August in the United States, Canada, the United Kingdom, France, Germany, Austria, Switzerland, Belgium, the Netherlands, Luxembourg and Italy.
Are you excited about Disney Lorcana? Who do you plan to build your deck around? Which accessories do you want? Let us know your thoughts and deck builds on social media!
Source: Ravensburger
KEEP READING: The Arkham Asylum Files: Panic in Gotham City, A Groundbreaking Augmented Reality Gaming Experience