We haven't even seen Season 2 of the hit animated superhero series, Invincible, yet, but we already have word that the voiceover recordings for Season 3 were completed ahead of the currently ongoing SAG-AFTRA strike. This hopefully lowers the chance of a hiatus as long as the one fans have been enduring for the wait to Season 2.
A tweet from the official Invincible Twitter account stated, "Season 3 voice recording is complete and will help ensure there won't be as long a gap again."
RELATED: Invincible Season 2 Will Release Late in 2023 With a Showdown with Immortal
INVINCIBLE SEASON 3 UPDATE
We already knew that Season 3 of the show was on the cards, as Khary Payton (who voices Black Samson) stated to The Movie Dweeb back in 2022, "We finished Season 2, we're on to Season 3. But it's so hard to say right now. There was a glut of animation studios just trying to get so much done, and literally, it was like projects sitting there with a backpack full of, you know, material being like 'anytime you're ready.' You know what I mean?"
Invincible is an adult-oriented animated superhero series that centers around the life of 17-year-old Mark Grayson. Despite leading a seemingly ordinary life like any other teenager his age, Mark's world takes a thrilling turn because his father happens to be Omni-Man, the mightiest superhero on Earth. As Mark starts to develop his own extraordinary powers, he begins to unravel the truth behind his father's heroic legacy, discovering that it might not be as virtuous as it appears at first glance.
The series boasts a star-studded voice cast, including Steven Yeun as Mark Grayson, J.K. Simmons as Omni-Man, Sandra's Oh as Debbie Grayson, Zazie Beetz as Amber Bennett, Grey Griffin as Shrinking Rae and Monster Girl, Kevin Michael Richardson as the Mauler Twins, Walton Goggin as Cecil Stedman, Gillian Jacobs as Atom Eve, Zachary Quinto as Robot, Jason Mantzoukas as Rex Sloan/Rex Splode and Seth Rogen as Allen the Alien. New additions to the cast for Season 2 will include Chloe Bennet, Rob Delaney, Paul F. Tompkins, Peter Cullen, Tim Robinson, Sterling K. Brown, Phil Lamarr, Lea Thompson, Jay Pharoah, Calista Flockhart as well as a host of other stars.
During the hiatus between Season 1 and the first four episodes of Season 2 (which drop in November 2023) creator Robert Kirkman spoke to Collider on the long wait of more than two years between seasons. Kirkman stated, "It's [down to] three things. It's the animation process that is difficult in and of itself. Two, very complicated show. We have a larger cast than you might see in any other show."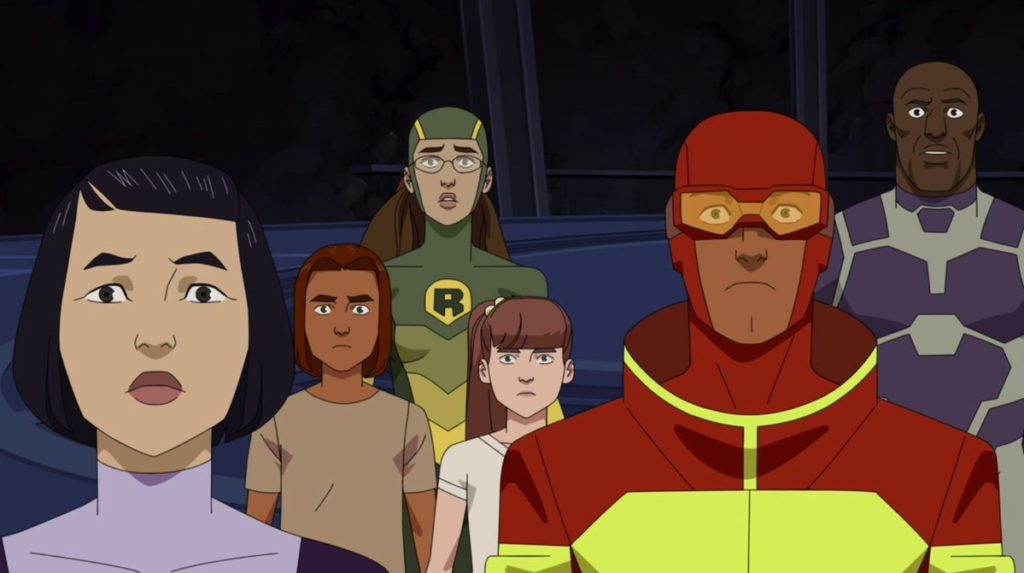 The Covid-19 pandemic also had an impact, as Season 1 wrapped up just as the pandemic hit. Kirkman added to Collider, "Animation studios were shut down quite a bit during COVID because animators work in a lot of cases in large rooms and giant groups. So we had to figure out like a whole new way of working and that slowed things down quite a bit."
RELATED: Invincible Season 2 Is On Its Way With New Footage Of Steven Yeun Back in the Booth
If you can't wait until November for your season 2 fix and haven't seen it yet, a special episode dedicated to one of Mark's most formidable allies, Atom Eve, has dropped on Amazon Prime. Delving deep into the captivating origin story of this incredible character, the new installment promises an enthralling experience for all viewers. As we eagerly await Mark's triumphant return in the second season, the release of this special episode comes as a delightful surprise.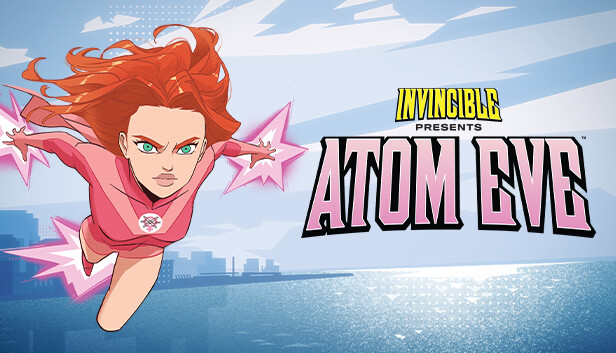 The second season of Invincible premieres Nov. 3 on Prime Video. New episodes will drop weekly through Nov. 24. The second half of Season 2 will debut later in early 2024. Also, the Invincible Presents Atom Eve special episode is now available on the streaming service.
Will you be watching the show's new season this fall, or has the hiatus between seasons 1 and 2 soured you on the superhero cartoon? Let us know your thoughts about the show on The Illuminerdi's social media.
SOURCE: Twitter
KEEP READING: Invincible Season Finale Review: "Where I Really Come From" Delivers A Brutal And Emotional End