The Rock has made the largest individual contribution ever to the SAG-AFTRA Foundation to help striking actors.
---
On July 13, the 160,000 actors that are part of SAG-AFTRA joined the writers on a strike as they demand dignity and respect for their contributions to the industry that later allows executives to pocket millions of dollars every year. It was seen as a last resort by SAG-AFTRA president Fran Drescher and lead negotiation Duncan Crabtree-Ireland, one that they would have rather avoided because they anticipated it would be a long strike that would inevitably cause economic struggles to a large portion of their members. Well, fear not, because The Rock is coming to the rescue.
How The Rock Is Helping Striking Actors
To try to prevent that and keep the strike going as long as necessary so that the actors aren't forced to sign a deal with the studios that will ultimately be detrimental to them, the SAG-AFTRA Foundation, a nonprofit organization that has been looking after the actors in need for many decades, sent a letter to 2,700 of Hollywood's highest-paid actors detailing the situation; it was signed by president Courtney B. Vance and executive director Cyd Wilson.
RELATED: Disney Chief Bob Iger Calls Strike Demands "Unrealistic" After Receiving $30 Million Yearly Extension Through 2026
While details on the response remain unclear, Variety reported this week that Dwayne "The Rock" Johnson made the largest individual donation to the Foundation since its inception in 1985 — the exact figure remains confidential, but a representative for the nonprofit told Variety it was in the seven digits. They estimate that between 7,000 and 10,000 SAG-AFTRA members will benefit from it.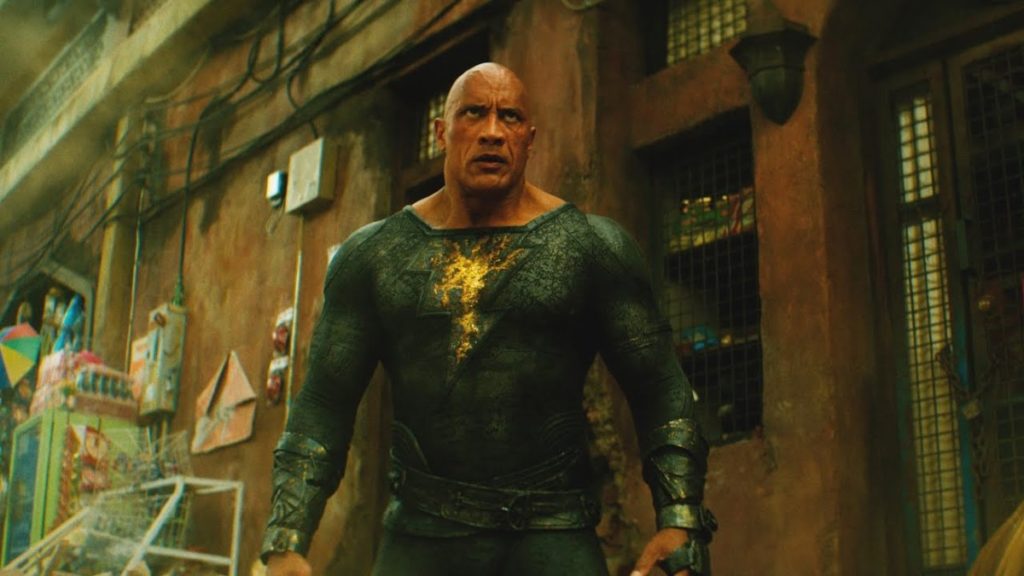 Vance described their conversation with Dwayne "The Rock" Johnson as follows:
"It was a love fest. It's like, 'Man, you're stepping up in a way that is allowing others to know the dire necessity of it.' This is him saying, 'In such a time as this, I'm here and I'm not going anywhere, whatever you need me to do.' And that sends a huge message to other folks to do the same thing.

"It is a call to arms for all of us to know that we just have to step up however you can," Vance adds. "If your step up is $10, step up. Because that $10 is going to help somebody. If it's $10,000, if it's $10 million, step up, because we have to. Everyone knows what happens when you go on strike, when you stand for something — as the saying goes, if you don't stand for something, you'll fall for everything — you can't stand unless you have support underneath you, on the side, up top and up front. So Dwayne [The Rock] is letting everyone know, 'I'm here. What are you going to do?'"
RELATED: Trish Stratus Remembers The Powerful Words Of Inspiration The Rock Told Her
For now, it's unknown how many other of those 2,700 actors that the letter was sent to have reached out and helped. Tom Cruise was reportedly a big player in the negotiations between SAG-AFTRA and the studios (hereafter referred to as the AMPTP, the umbrella organization under which they negotiate their contracts with the guilds), and though he declined to picket alongside his fellow actors, he offered to help in any other way he could.
The Possible Long-Term Impact of the Strike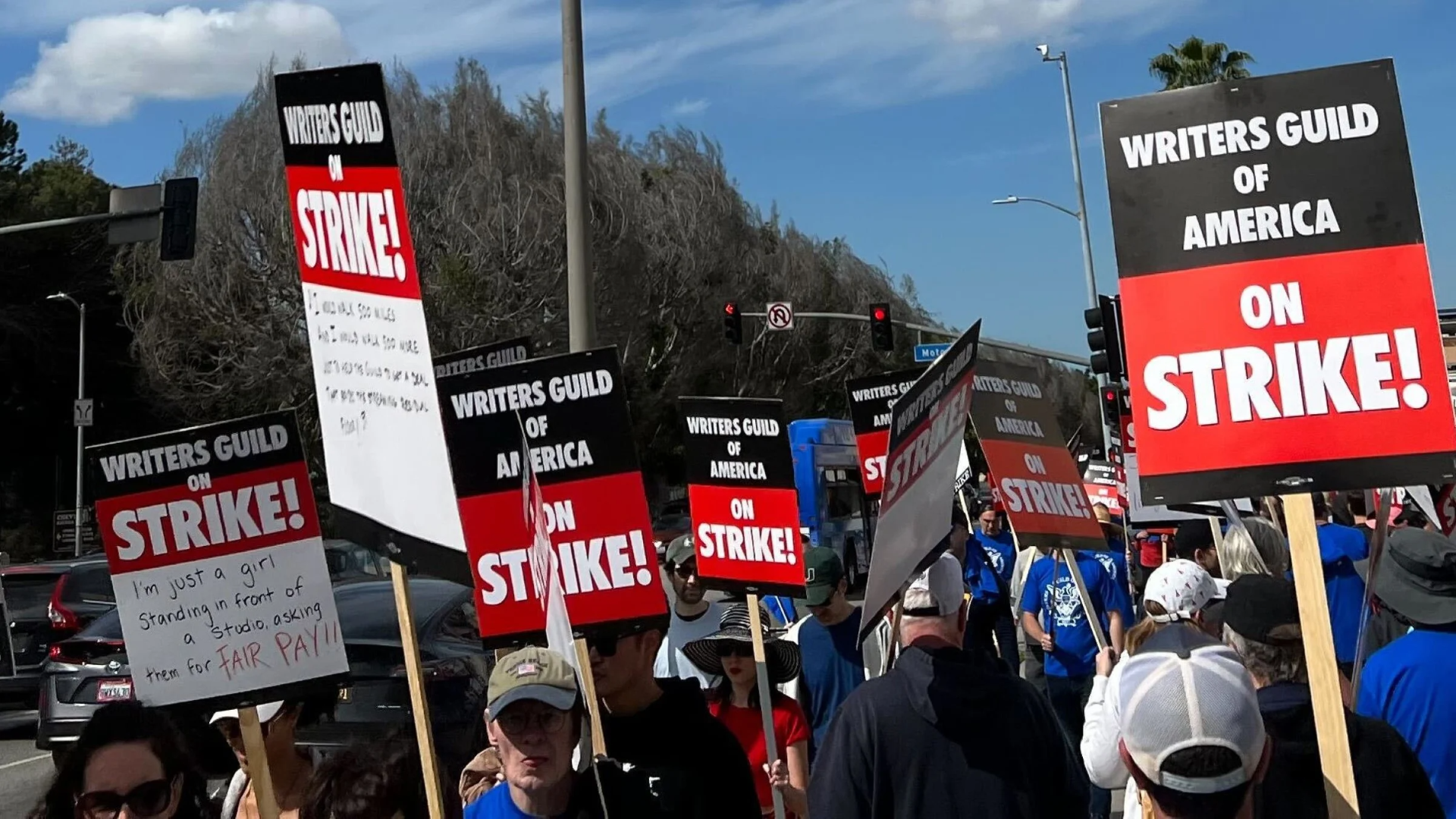 Right now, we're in a limbo state in which the AMPTP is not forced yet to go back to the negotiating table, but they might be soon, and the writers are still strong, rallying across the entire country with names like Bryan Cranston making fiery speeches that run rampant on social media. But the dust will inevitably settle a few weeks from now, which is also the unofficial deadline most studios have to make decisions about their fall schedule.
MGM and Amazon Studios decided last week to delay the upcoming Luca Guadagnino film Challengers, which was set to open the Venice Film Festival, because if you can't have Zendaya promoting it, why release it at all? (If a tree falls in a forest…) It has not been slated for an April 26, 2024, date. Despite that, the Venice and Toronto Film Festivals announced their lineups this week, and they are both filled with highly-anticipated releases, including new films from Wes Anderson, Sofia Coppola, David Fincher, Bradley Cooper, and more. Many of them are already asking SAG-AFTRA to allow their actors to walk the red carpets of the film festivals because they were made outside of the AMPTP contract.
RELATED: THE ROCK SEEMINGLY ADDRESSES HIS RECENT DC FAILURES
But even outside of the film festival circuit, there are many films scheduled for a fall release that will heavily rely on actors making the rounds to promote it. We're coming off of a dry summer that has only seen theater attendance spike for Barbie and Oppenheimer (coincidentally, two films that benefitted from viral marketing campaigns that used the actors but arguably weren't instrumental to their gigantic success), so studios need their fall movies to perform if they want big fat bonuses for their high-level executives.
And yet, movies like Dune: Part Two, Wonka, or The Hunger Games: The Ballad of Songbirds & Snakes will depend on their actors to raise awareness about them. Case in point: The Flash avoided pretty much any interviews with the creatives and it tanked spectacularly (there are many other, widely-reported reasons for that, of course). We just learned that the new Ethan Coen road comedy Drive-Away Dolls might be exiting from its planned September release; that is a title that features stars like Matt Damon and Pedro Pascal (albeit in small roles) so it could benefit from wide press to compensate for having two emerging leads in Geraldine Viswanathan and Margaret Qualley (write their names down, you'll need them).
RELATED: Live-Action Moana Film: The Rock announces the reimagining of the 2016 classic with a heartwarming video
The list of movies that could be impacted is long, and while Dune: Part Two is the big one everyone will be talking about, The Marvels could also exit from its November planned date if the strike is still going after Labor Day. So strap in, because this is going to be an uncomfortable ride, but one that we must go through for the survival of the business.
What do you think about The Rock's generous donation? What other ways do you think our biggest stars should be stepping up to help the 87% of union actors who make under $26,000/year? How much do you think The Rock actually donated? Do you think The Rock will set a new trend? What do you think the fall schedule will look like? Let us know your thoughts on our social media, and stay tuned for more updates! If you would like to support the SAG-AFTRA strike members with a donation to the Emergency Financial Assistance Program click here!
KEEP READING: Exclusive 'Stephen Curry: Underrated' Interview – The Powerful and Inspiring Messages the Producers Want Audiences to Takeaway
Source: Variety