Zack Snyder's era of DC films may have ended, but that doesn't mean he's done supporting the brand. The Justice League director recently shared his excitement for the upcoming Blue Beetle film via a tweet on his personal Twitter account. You can check out his message regarding the upcoming film below:
BLUE BEETLE: FILMMAKER ZACK SNYDER TWEETS HIS SUPPORT FOR THE FILM ON SOCIAL MEDIA
Love him or hate him, Zack Snyder is a huge figure in the world of DC Comics movies. He shepherded in the DC Extended Universe with 2013's Man of Steel and has made it clear that he and current DC Films co-head James Gunn (who's set to write and direct Superman: Legacy) are on good terms. Gunn wrote the script for Snyder's 2004 remake of Dawn of the Dead.
RELATED: New 'Blue Beetle' Trailer Promises to Electrify Audiences This August
Gunn has also said that while Legacy will be the first official movie in his and Peter Safran's new DC Universe, Blue Beetle will be the first official character introduced for that universe. Blue Beetle was previously set to be a part of Snyder's DC Extended Universe, but that plan was scrapped following a massive restructuring at Warner Bros. Discovery and multiple reshoots for The Flash that allowed it to serve as a swan song for the DCEU.
While a chunk of Snyder's highly passionate fanbase will forever yearn to see his vision for the DC world on film fulfilled, the director himself championing the start of Gunn and Safran's new universe is a pleasant sight to see. During his tenure with the DCEU, the director showed his respect for other filmmakers' visions of the characters, consulting with director Patty Jenkins to ensure the characterization of Gal Gadot's Wonder Woman remained consistent across her origin film and Snyder's cut of Justice League.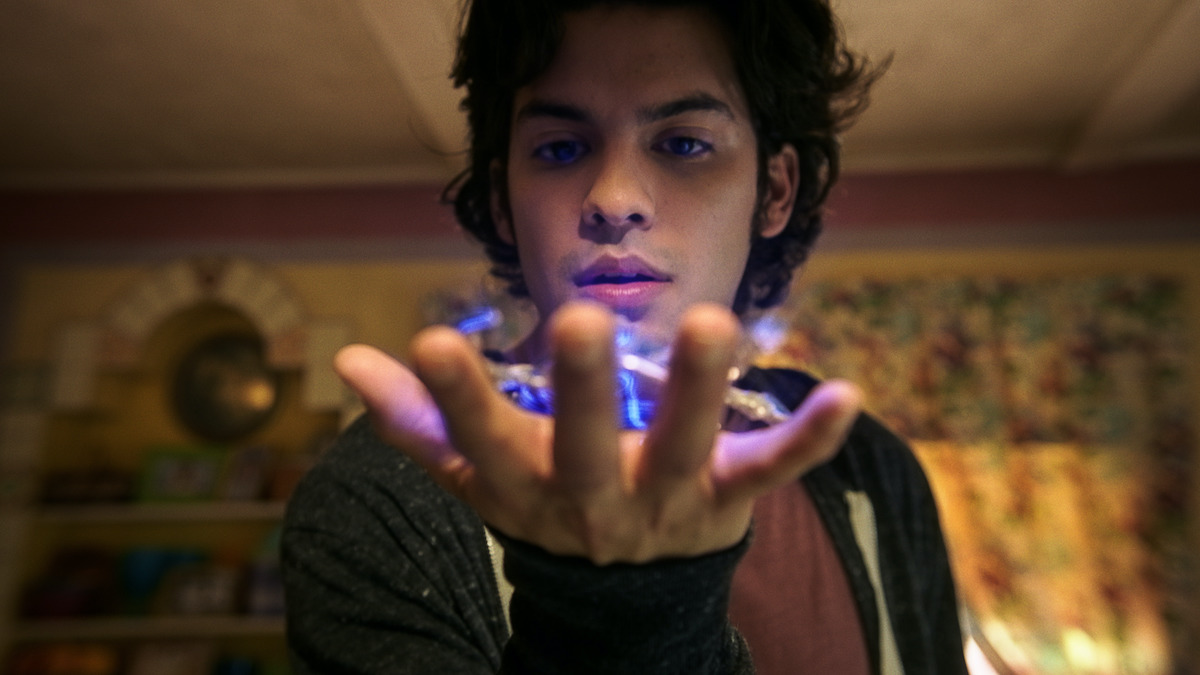 Snyder is officially out of the DC film game, he has moved on to Netflix for his sci-fi epic Rebel Moon. Hopefully, his showing support for Blue Beetle will entice at least some of his fans to give the film a shot when it flies into theaters on Aug. 18, 2023.
Blue Beetle has a lofty goal ahead of it. The film (directed by Angel Manuel Soto) not only has to stand out among an increasingly crowded superhero landscape, but also introduce audiences to a character most of them are unfamiliar with and potentially rev up some buzz for the new DC Universe.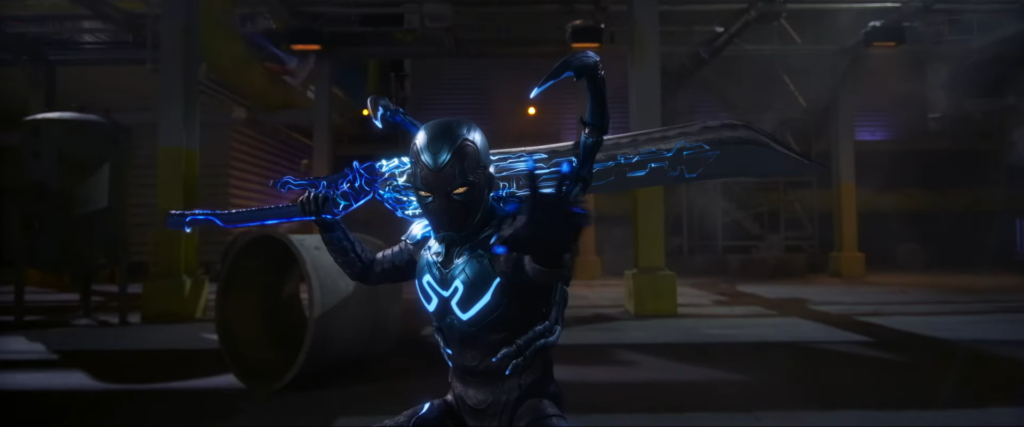 Given what we've seen from the trailers for Blue Beetle so far, the film appears to be mostly self-contained with potentially fleeting references to a larger universe. For example, Batman is mentioned in one of the main ads.
It's in nearly the same position that Iron Man was back in 2008, a largely standalone origin movie about a character most general audiences don't know about that happens to involve an awesome-looking suit. Of course, the superhero genre is much different now than it was back in 2008, but the successes of Spider-Man: Across the Spiderverse and Guardians of the Galaxy Vol. 3 have shown there is still an appetite for films in this genre if they bring something new to the table.
One way the film differentiates itself already is its largely Latin American cast (including George Lopez and Cobra Kai star Xolo Mariduena), though it's likely that the film will succeed or fail most based on its word-of-mouth. We won't know how Blue Beetle will be received until it releases on August 18, 2023, but at least we know Zack Snyder is rooting for it.
RELATED: Blue Beetle: Power Rangers Star Becky G's Secret Role In New DCU Film Uncovered
DC's Blue Beetle arrives in theaters on Aug. 18. The new film also stars Bruna Marquezine, Susan Sarandon, George Lopez, Belissa Escobedo, and Raoul Trujillo.
What do you think of Zack Snyder showing his support for Blue Beetle? Are you excited to see the film? Who's your favorite DC Comics character? Let us know on The Illuminerdi's social media.
SOURCE: Zack Snyder
KEEP READING: Amazing First Look at Xolo Maridueña As Blue Beetle in New Live-Action Film!