Toei Company Ltd. Is planning on the worldwide distribution of Tokusatsu, with a newly established department. This was recently revealed to include a plan to release Super Sentai and Kamen Rider content, instead of relying on adaptations. The plan includes a vision of spreading intellectual properties around the world to extend their lifespan. Many releases could be expected as fans will finally be able to officially enjoy recent releases that have only been available in Japan.
Toei Company Ltd. Is a Japanese entertainment company that is renowned for the distribution of Tokusatsu. This includes the Kamen Rider and Super Sentai franchises that are still being produced today, including recent releases Kamen Rider Geats and Ohsama Sentai KingOhger. Along with the TV series airing on TV-Asahi, they also produce movies every year for the latest installments of each franchise. Despite their popularity, only the Sentai adaptation, Power Rangers, has been able to capture the global market.
RELATED: KAMEN RIDER GOTCHARD: SERIES, MAIN RIDER, AND TOY LINE REVEAL FOR 34TH KAMEN RIDER SERIES!
Over the years, the popularity of various franchises from Toei has grown, leading to Super Sentai and Kamen Rider being released as DVD copies by Shout! Factory. However, many of the recent series releasing in Japan haven't been accessible to the rest of the world. This led to the use of unofficial methods such as fan-subtitles releases online, which were given a cease-and-desist when discovered.
Toei Starts Plans for Global Distribution
Toei Company Ltd. Is currently working on the global distribution of its intellectual properties (IPs), with an outline for its "Toei New Wave 2033" plans. This starts with the newly established department called the 'Character Strategy Department', which will be led by veteran producer, Shinichiro Shirakura. Shirakura is known for producing popular series such as Kamen Rider Agito, Kamen Rider 555, Kamen Rider Den-O, Kikai Sentai Zenkaiger, and Avataro Sentai Donbrothers.
RELATED: MIGHTY MORPHIN POWER RANGERS #110: PERFECT EVENT PRELUDE TO EXCITE FANS WITH SUSPENSE
Targeted regions include Asia and Latin America, with secondary targets set as North America and Europe. This would mean that many series previously unreleased or unadapted would finally be available outside Japan. This includes Lupinranger VS Patoranger and Avataro Sentai Donbrothers, which have not been adapted as a Power Rangers series. This would also capitalize on the releases that have already been distributed for all fans to enjoy, such as Kamen Rider Black Sun and FUUTO PI, by allowing their related past releases to become accessible.
Finally, fans will soon be able to enjoy the endless wonders of content they have been seeking for years. This would be a huge win for the Tokusatsu community as there are so many fans that love both franchises and the Power Rangers franchise. With Power Rangers heading in a new direction away from adaptations, this is the perfect time to finally bless fans with Toei's full library. If successful, fans could see the global distribution of current releases, such as Ohsama Sentai KingOhger and the upcoming release of Kamen Rider Gotchard.
RELATED: THE MASSIVE-VERSE PARTNERS WITH SOLIS GAME STUDIOS TO BRING IMAGE COMICS' MOST EXCITING SUPERHEROES TO CARD BATTLER IN 2024!
This would also allow Toei to benefit in the future by increasing their revenue, while also allowing for more properties to be released outside Japan. Plans have also mentioned various other platforms to be given support, such as video games, arcade releases, and the Toei Tokusatsu Fan Club. Although it may be a long wait, this could be the moment fans have been waiting for as these franchises would be able to become available around the world.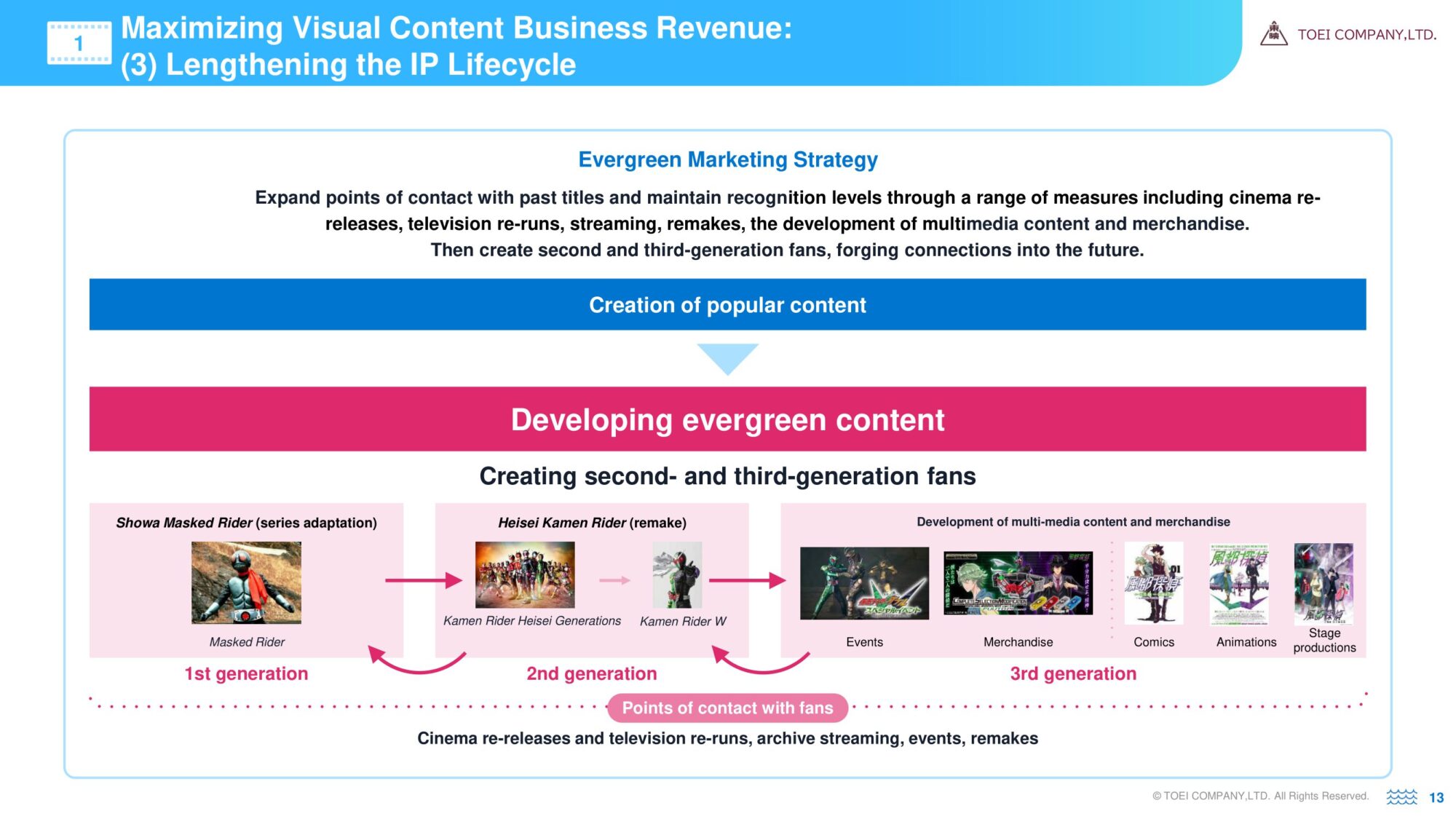 The Toei New Wave 2033 Plan by Toei Company Ltd. Is currently in progress. More news regarding the release of iconic IPs such as Kamen Rider and Super Sentai content have yet to be revealed.
What do you think of the Toei New Wave 2023 Plan? Do you want the global distribution of franchises such as Kamen Rider and Super Sentai? What other releases would you like to see from Toei? Let us know on social media and keep following The Illuminerdi for more Tokusatsu news.
KEEP READING: KAMEN RIDER GOTCHARD: 2ND RIDER AND EXCITING NEW WEAPONS REVEAL!
Source: The Toku Source, Toei