Now that Hasbro has handed Lionsgate the keys to EOne, the world wants to know who will distribute their film and television productions in the future. While we may not have a clear answer on that yet, Hasbro's CEO Chris Cocks has shed some light on that at their Second Quarter Earnings Call.
According to Cocks, Hasbro will be relying on an "asset-lite" model for entertainment. In other words, the company will partner with other studios to adapt their IP into movies and TV series, as opposed to owning their own studio to solely develop all their projects.
No Hasbro's Not Quitting Show Business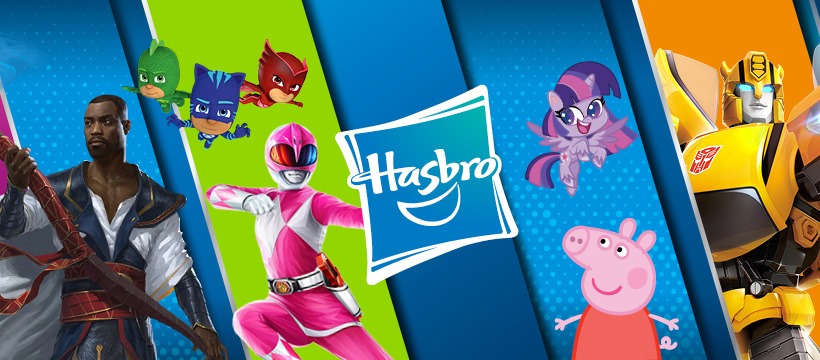 Don't panic, the sale of EOne and strategic shift by no means state that the toy giant is canceling all of their projects in development.
RELATED: [SDCC2023] Hasbro Celebrates 100 Years of Fun and Creativity at San Diego Comic-Con
"Entertainment remains a priority for Hasbro. Hasbro will continue to develop and produce entertainment based on the rich vault of Hasbro-owned brands. We will also bring to life new original ideas designed to fuel all areas of Hasbro's blueprint including toys, publishing, gaming, licensed consumer products, and location-based entertainment. As part of the sale, we expect to move to an asset-lite model for future live action entertainment, relying on licensing and partnerships with select co-productions."

– Chris Cocks
I understand the shock people still have over Hasbro selling Eone when they only acquired the film company back in 2019 for a whopping amount of four billion dollars. However, complications arose due to the Covid-19 pandemic and inflation which resulted in a massive loss.
While this venture can be seen as a failure, it's not. It's just an indication why a revised strategy needed to be implemented. Besides, this is in no way a situation where they're going their separate ways never to work with eachother again, they will be in touch.
RELATED: Power Rangers Reboot 'Development Is Ongoing' With Jonathan Entwistle at the Helm
"This sale fully aligns with our strategy, and we are pleased to bring the process to a successful close. Lionsgate's management team is experienced in entertainment and adept at driving value, and we're glad to have found such a good home for our eOne film & TV business. We look forward to partnering with them, especially on a movie adaptation of Monopoly."

– Chris Cocks
ABOUT HASBRO
Hasbro is a global play and entertainment company committed to making the world a better place for all children, fans, and families. We deliver immersive brand experiences for global audiences through consumer products, including toys and games, entertainment, and gaming. Hasbro's unparalleled portfolio of approximately 1,500 brands includes MAGIC: THE GATHERING, NERF, MY LITTLE PONY, TRANSFORMERS, PLAY-DOH, MONOPOLY, BABY ALIVE, DUNGEONS & DRAGONS, POWER RANGERS, PEPPA PIG and PJ MASKS, as well as premier partner brands.
ABOUT LIONSGATE
Lionsgate encompasses world-class motion picture and television studio operations aligned with the STARZ premium global subscription platform to bring a unique and varied portfolio of entertainment to consumers around the world. The Company's film, television, subscription, and location-based entertainment businesses are backed by a 17,000-title library and a valuable collection of iconic film and television franchises. A digital age company driven by its entrepreneurial culture and commitment to innovation, the Lionsgate brand is synonymous with bold, original, relatable entertainment for audiences worldwide.
What are your thoughts on Hasbro's "Asset-Lite" entertainment model following their sale of EOne to Lionsgate? Do you think EOne is good hands? Let us know on social media. Make sure to follow us so you don't miss a thing, we're always watching.
KEEP READING: FANTASTIC FOUR RUMOR – VANESSA KIRBY'S SUE STORM TO LEAD THE NEW FILM ABOUT MARVEL'S 1ST FAMILY