They're here, and they're ready to add some action to your collection! Sideshow Collectibles has introduced an exciting range of Teenage Mutant Ninja Turtles (TMNT) products that will surely delight fans of all ages. From statues to vinyl art toys, the collection offers something for every TMNT enthusiast.
Sideshow Presents: Supreme Edition Statues and Vinyl Art Toys
The Last Ronin – Supreme Edition Statue by Premium Collectibles Studio (PCS) is a must-have for any serious collector. Inspired by "Teenage Mutant Ninja Turtles: The Last Ronin," this 1/4 scale statue showcases Michelangelo as the last surviving member of the TMNT in a dark future. The limited-edition piece also includes spectral versions of Leonardo, Donatello, and Raphael.
RELATED: TMNT Co-Creator Explains Unfortunate Reason Why 'The Last Ronin' Is Not Being Made Into a Feature Film
For those who prefer a more artistic touch, Artist Danil Yad's Teenage Mutant Ninja Turtles Vinyl Art Toy Set is a perfect choice. This limited-edition set features the four turtles with a graffiti wall backdrop, each standing on their own triangular pizza base.
The collection also includes the 1/4 Scale Leonardo Statue by Premium Collectibles Studio (PCS), capturing the classic animated appearance of the fearless leader of the turtles. With vibrant paint and a muscular physique, this piece brings the animated art style to life.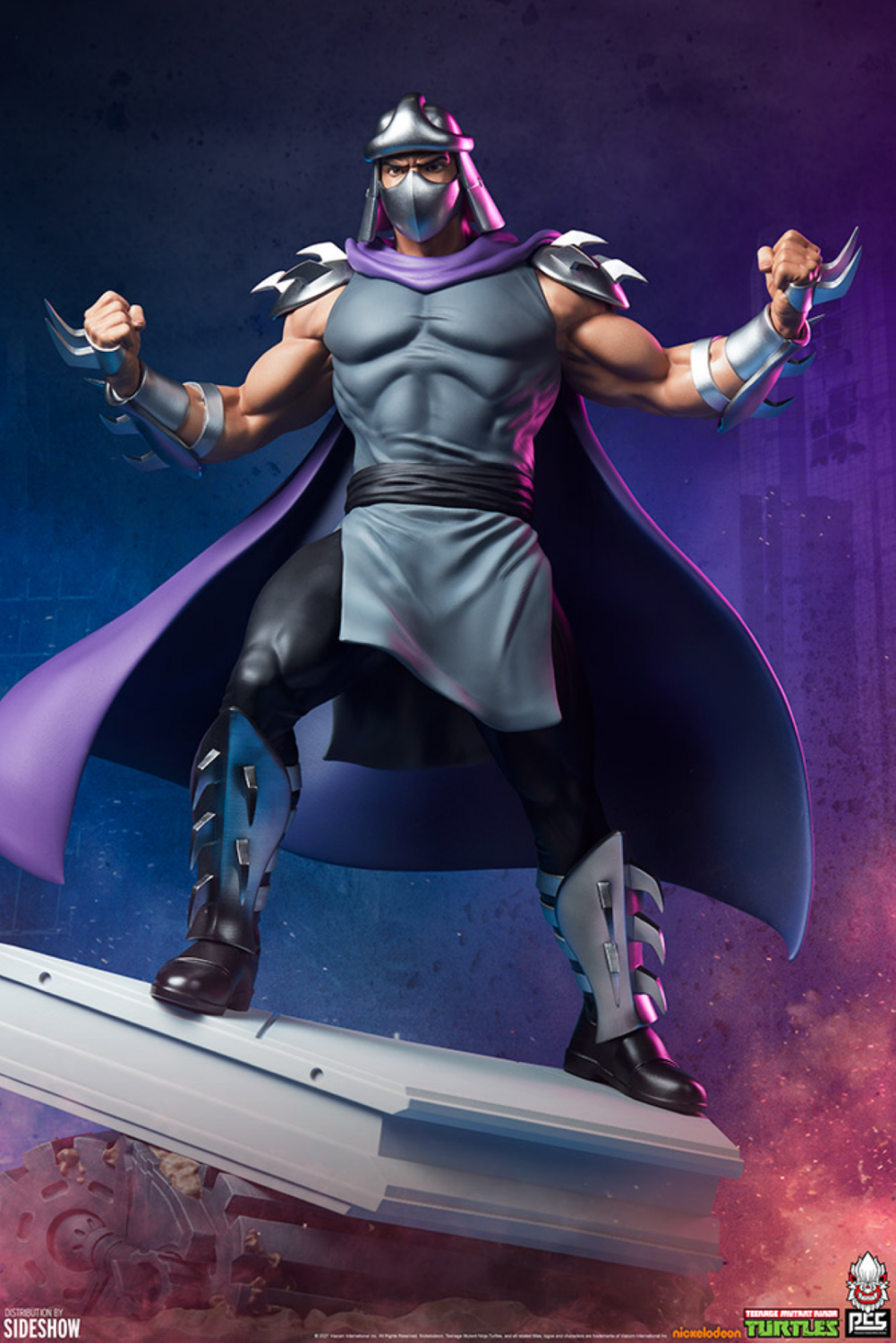 Not to be left out, the turtles' archenemy, Shredder, is also available as the Shredder 1/4 Scale Statue by Premium Collectibles Studio (PCS). This imposing statue comes with swap-out hands and accessories, ready to cause havoc in your collection.
Action Figures, Scaled Replicas, and More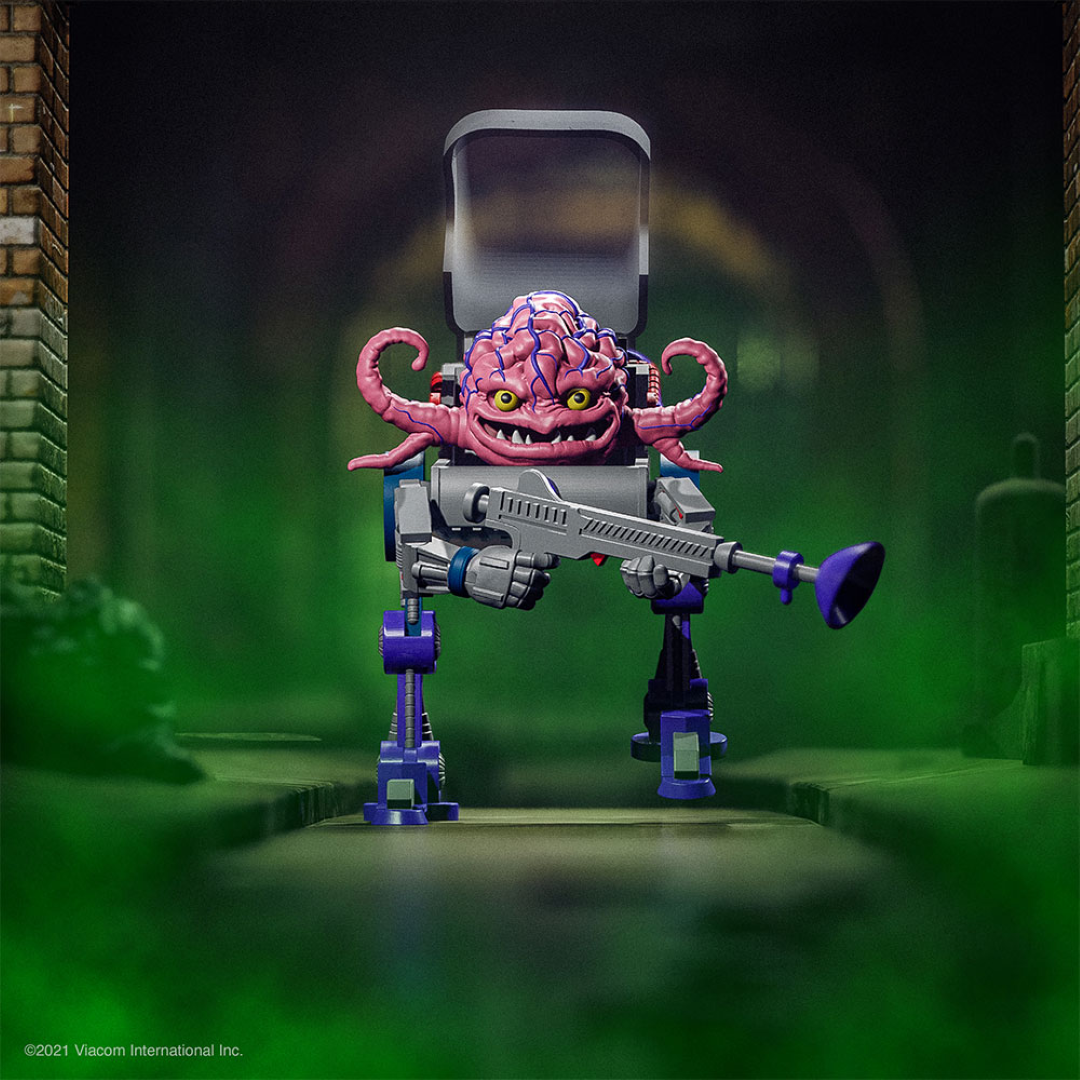 For those who prefer action figures, the Krang ULTIMATES! Action Figure by Super 7 is a must-have. This 7" fully articulated figure comes with a wide range of accessories.
RELATED: BoxLunch Unveils New Radical TMNT Collection Inspired by the Original Animated Series
The Party Wagon Scaled Replica by Super 7 is perfect for those looking to recreate the turtles' adventures. This detailed replica can fit six ULTIMATES! figures and is packed with accessories.
The Teenage Mutant Ninja Turtles Pizza Bomber by artist Ndikol is a unique vinyl collectible featuring Raphael, inspired by the TMNT: Black & White Classics books.
Finally, step back in time with the 1991 Teenage Mutant Ninja Turtles: Turtles in Time Quarter Arcades Scaled Replica by Numskull. This fully playable, authentic quarter-scale replica of the original cabinet is available for pre-order now.
Sideshow Collectibles' new TMNT products offer a diverse range of options for fans and collectors. From statues to action figures, there's something for everyone. Don't miss out on these incredible pieces, as they are sure to sell out fast!
Turtle Power
And in case you haven't heard, TMNT: Mutant Mayhem is currently in theaters. Plus starting tomorrow the Turtles are coming to Street Fighter 6. So whether it be new movies, new collectibles, new games, Shellheads are eating well right now.
TMNT: Mutant Mayhem releases exclusively in theaters on August 2, 2023.
About TMNT: Mutant Mayhem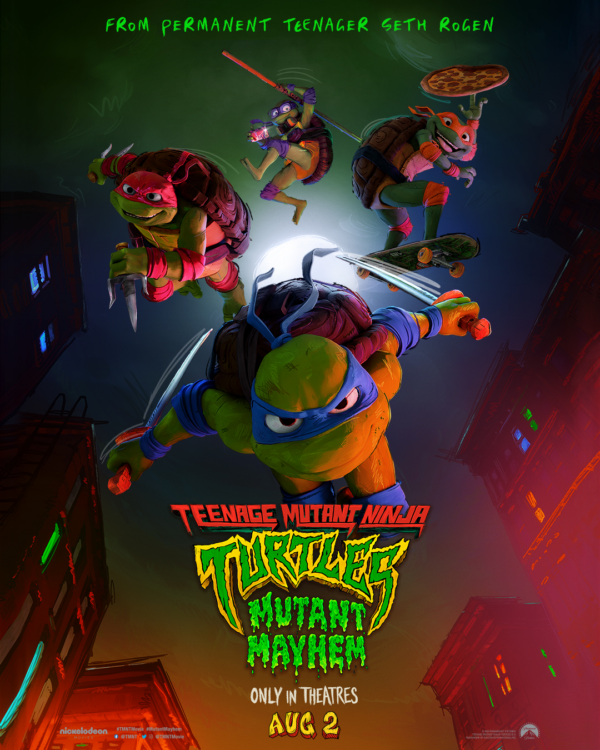 Release Date: August 2, 2023
Directed by: Jeff Rowe
Co-Directed by: Kyler Spears
Screenplay by: Seth Rogen & Evan Goldberg & Jeff Rowe, Dan Hernandez & Benji Samit
Based on the Teenage Mutant Ninja Turtles Characters Created by Peter Laird and Kevin Eastman
Produced by: Seth Rogen, p.g.a., Evan Goldberg, p.g.a., James Weaver, p.g.a.
Executive Producers: Ramsay McBean, Josh Fagen
Cast: Micah Abbey, Shamon Brown Jr., Hannibal Buress, Rose Byrne, Nicolas Cantu, John Cena, Jackie Chan, Ice Cube, Natasia Demetriou, Ayo Edebiri, Giancarlo Esposito, Post Malone, Brady Noon, Seth Rogen, Paul Rudd, Maya Rudolph
Post-Credits: 1 mid-credit scene

SYNOPSIS
After years of being sheltered from the human world, the Turtle brothers set out to win the hearts of New Yorkers and be accepted as normal teenagers through heroic acts. Their new friend April O'Neil helps them take on a mysterious crime syndicate, but they soon get in over their heads when an army of mutants is unleashed upon them.
Are you excited about adding some of these TMNT collectibles to your collection? Which piece caught your eye the most, and why? How do you think these new additions compare to previous TMNT collectibles? Share your thoughts on social media and join the conversation about these exciting new products!
KEEP READING: 'TMNT: Mutant Mayhem' Sequel and New 2 Season Series in The Works