In a totally tubular announcement that has fans shell-shocked, Street Fighter 6 has unveiled an in-game collaboration with the legendary Teenage Mutant Ninja Turtles (TMNT). This exciting partnership was revealed at the Evolution Championship Series (Evo) 2023, and it's set to launch on August 8, 2023.
TMNT x Street Fighter
The collaboration will allow Street Fighter 6 players to style their custom avatars with new Teenage Mutant Ninja Turtles gear and emotes, apply fun titles, send themed stamps to the chat, and even customize their in-game mobile wallpaper and camera frames. Players can also transform their World Tour and Battle Hub custom avatar into their favorite Turtle, bringing a new level of excitement to the game.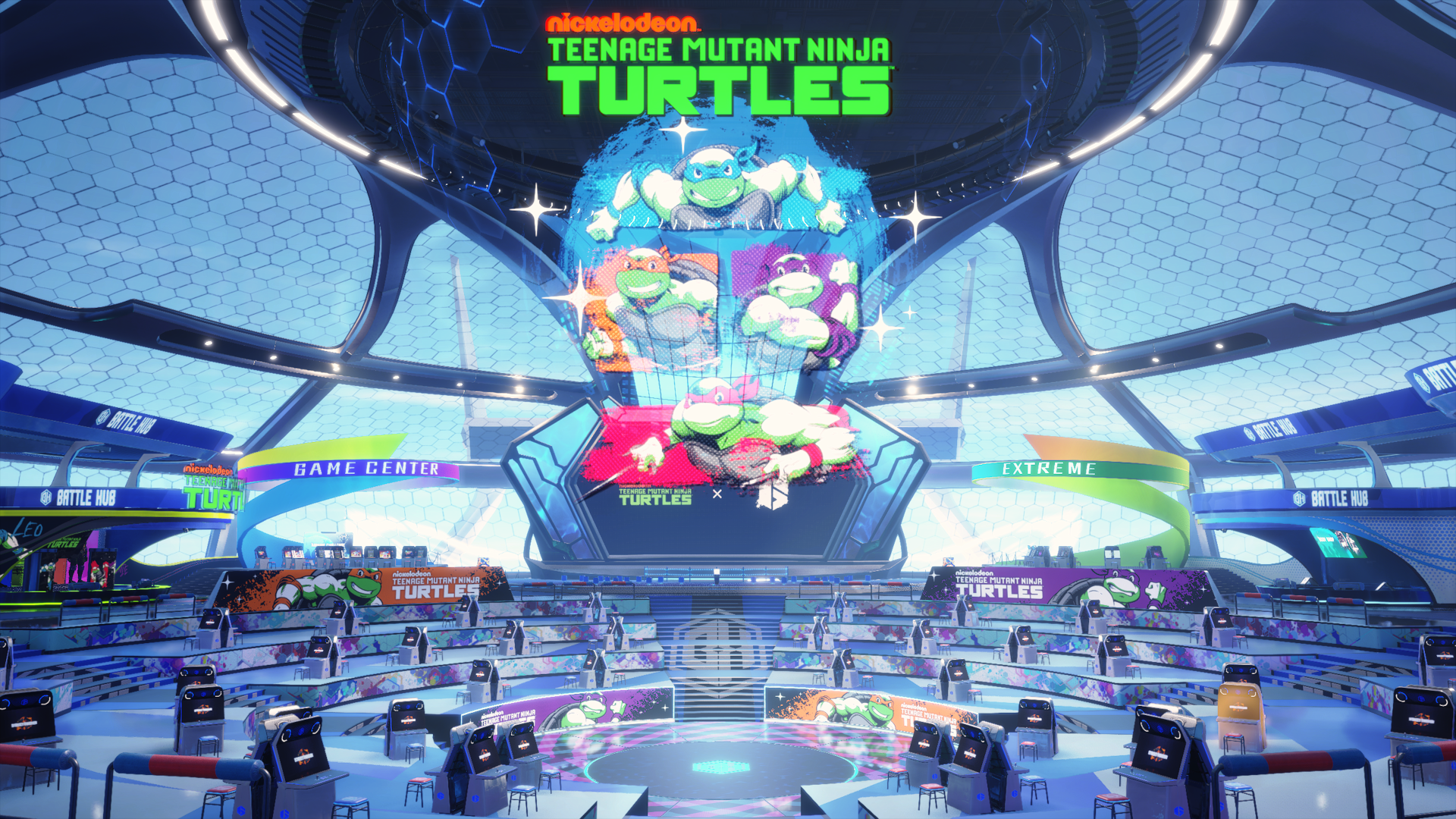 RELATED: BoxLunch Unveils New Radical TMNT Collection Inspired by the Original Animated Series
This collaboration is the second branded partnership within the game since its release in June 2023, following a collaboration with Onitsuka Tiger at launch. The Teenage Mutant Ninja Turtle collaboration invites players to show off their Turtle fandom in various fun ways, decking out the in-game social center – Battle Hub – with Teenage Mutant Ninja Turtles banners, signage, and trailers.
A New Character Joins the Battle
RELATED: G Fuel and Capcom Unite for a Delicious New Mega Man-Inspired Energy Drink
Evo 2023 also marked the captivating debut of A.K.I., soon to be the 20th playable Street Fighter 6 character. A.K.I. will be released in Fall 2023, and fans are eagerly awaiting more details about this mysterious new addition to the roster.
Street Fighter 6 Continues to Thrive
The latest installment in the storied Street Fighter franchise represents the next evolution of the series. With an all-new single-player World Tour mode, a community-focused Battle Hub mode, and the culmination of core gameplay modes present via Fighting Ground, the game has already sold more than 2 million units worldwide.
RELATED: TMNT Co-Creator Explains Unfortunate Reason Why 'The Last Ronin' Is Not Being Made Into a Feature Film
The collaboration between Street Fighter 6 and the Teenage Mutant Ninja Turtles is a thrilling addition to the game, bringing a nostalgic touch for fans of the iconic heroes in a half shell. With new gear, emotes, and customization options, players can immerse themselves in the Teenage Mutant Ninja Turtles universe while enjoying the intense battles that the game offers.
Street Fighter 6 is available on PlayStation®5, PlayStation®4, Xbox Series X|S, and PC via Steam, enabling players across different platforms to join the epic battles and prove their skills. Get ready to step into the arena and raise some shell.
About Street Fighter 6
Release Date: June 2, 2023
Platforms: PlayStation®5, PlayStation®4, Xbox Series X|S, Microsoft Windows
Designer: Yusuke Hashimoto
Developer: Capcom
Publishers: Capcom, Taito, Capcom U.S.A., Inc.
Genres: Fighting game, Adventure game, Adventure
Synopsis
Street Fighter 6 brings in a new era for the iconic series complete with a diverse roster with new and returning characters. Enter the Fighting Ground, your classic fighting game experience with innovative features for all players to thrive in. Begin your World Tour with a customizable avatar in the single-player RPG-like story mode where you'll carve your own legacy through your bonds and skills. Step into the Battle Hub where you can play matches against other players, further style your customized avatar, and engage in new ways in this interactive hub built for the community. Your Moment. Your Fight. It's almost time for you to hit the streets!
Are you excited about the TMNT collaboration in Street Fighter 6? Which Turtle are you most looking forward to playing as? How do you think this collaboration will impact the Street Fighter community? Share your thoughts and join the conversation on social media!
Source: Capcom
KEEP READING: TMNT: Mutant Mayhem Review – The Best and Biggest Surprise of 2023