Universal Studios Hollywood is gearing up for an adrenaline-pumping experience as it announces the construction of a new roller coaster, themed to Universal Pictures' iconic Fast & Furious film franchise. Renowned for creating groundbreaking and imaginative rides, Universal Studios Hollywood is set to bring innovative and technological achievements never previously employed to this all-new thrill ride.
Fast & Furious Roller Coaster Coming to Universal Studios Hollywood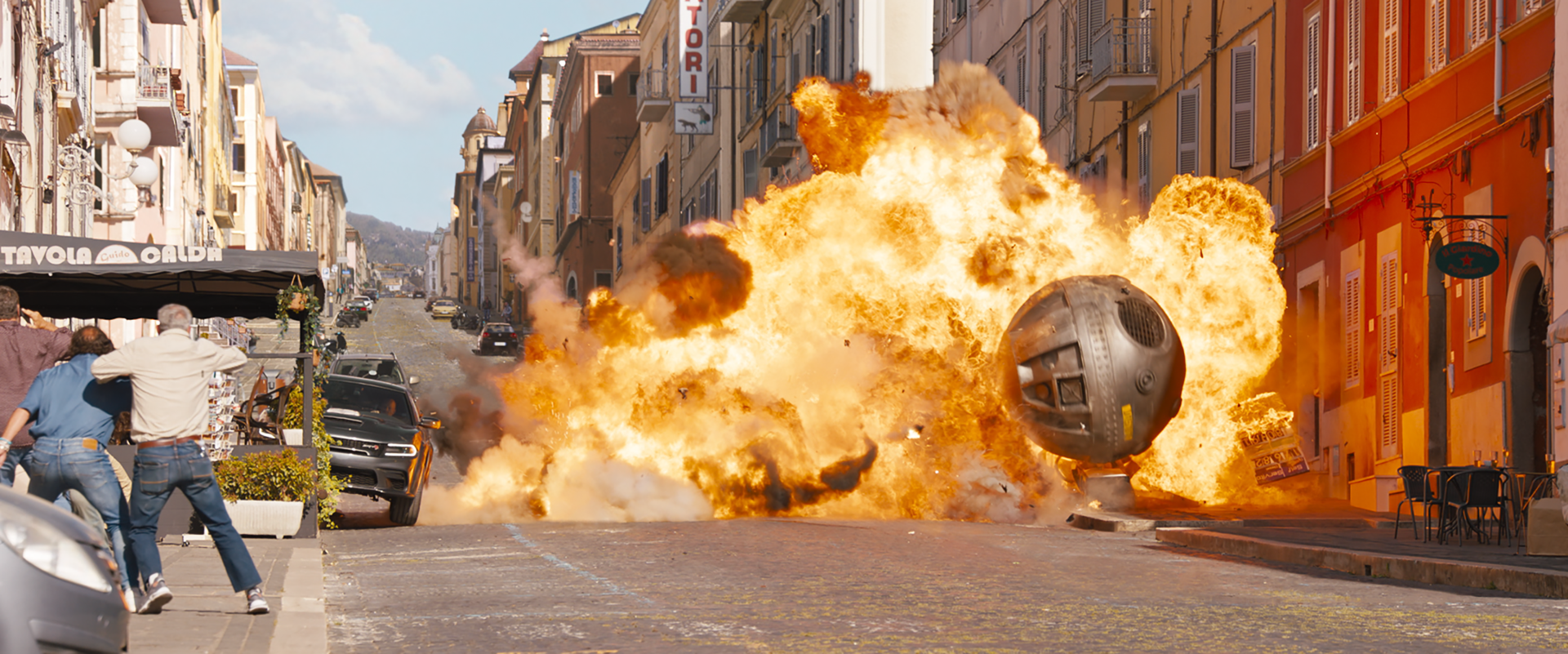 Equipped with a state-of-the-art ride system, the roller coaster will immerse guests within the dynamic Fast & Furious universe. Leveraging Universal Destinations & Experiences' decades-long expertise in revolutionizing roller coaster development, this new attraction promises to elevate the guest experience to new heights.
RELATED: Universal Studios Hollywood Unveils Haunting Line-Up for Halloween Horror Nights 2023
The Fast & Furious roller coaster will join Universal Studios Hollywood's impressive slate of attractions, including "SUPER NINTENDO WORLD™," "The Wizarding World of Harry Potter™," "Jurassic World—The Ride," and more.
The Fast & Furious saga has been a phenomenon for over twenty years, earning more than $7 billion at the worldwide box office and becoming Universal Pictures' most profitable and longest-running franchise. The fan following for the movies and cast has grown into the biggest of any active franchise across social media platforms.
FAST X Races onto Home Media
After accelerating the blockbuster franchise to over $7 billion in global box office sales, the summer sensation FAST X is set to race onto Digital on August 1st, 2023, and on 4K, Blu-ray™, and DVD on August 8th, 2023. The release includes over one hour of bonus content, featuring a gag reel, scene breakdowns with Director Louis Leterrier, music videos, and more behind-the-scenes featurettes.
Transformers: EarthSpark Season 1 Review: Deep Dive Into Controversial Series Finds Cybertronian Magic
Showcasing an all-star cast with full-throttle action and high-octane thrills, FAST X continues the saga with new alliances, old enemies, and a terrifying new nemesis determined to shatter the family and destroy everything that Dom loves.
Universal Studios Hollywood's new Fast & Furious-themed roller coaster is set to be a game-changer in the world of theme park attractions. With cutting-edge technology and a design that fully immerses guests in the Fast & Furious universe, this roller coaster is sure to become a must-visit destination for fans of the franchise.
The release of FAST X on home media adds to the excitement, offering fans a chance to relive the action-packed adventure with exclusive bonus features.
FAST X is available on Digital as of August 1st, 2023, and races to 4K, Blu-ray™, and DVD on August 8th, 2023.
About Fast X
Release Date: On Digital August 1, 2023, and Home Media on August 8, 2023.
Directed by: Louis Leterrier
Screenplay by: Justin Lin, Zach Dean, Dan Mazeau
Based on Characters Created By: Gary Scott Thompson
Producers: Neal H. Moritz, Vin Diesel, Justin Lin, Jeff Kirschenbaum, Samantha Vincent
Executive Producers: Joseph M. Caracciolo, Jr., David Cain, Chris Morgan, Amanda Lewis, Mark Bomback
Genre: Action Thriller
Post Credits: 1 Mid-Credit
Cast: Vin Diesel, Michelle Rodriguez, Tyrese Gibson, Chris "Ludacris" Bridges, Jason Momoa, Nathalie Emmanuel, Jordana Brewster, John Cena, Jason Statham, Sung Kang, Alan Ritchson, Daniela Melchior, Scott Eastwood, with Helen Mirren, Charlize Theron, Brie Larson and Rita Moreno

Synopsis:
Fast X, the tenth film in the Fast & Furious Saga, launches the final chapters of one of cinema's most storied and popular global franchises, now in its third decade and still going strong with the same core cast and characters as when it began. Over many missions and against impossible odds, Dom Toretto (Vin Diesel) and his family have outsmarted, out-nerved and outdriven every foe in their path. Now, they confront the most lethal opponent they've ever faced: A terrifying threat emerging from the shadows of the past who's fueled by blood revenge, and who is determined to shatter this family and destroy everything—and everyone—that Dom loves, forever.
Are you excited about the Fast & Furious-themed roller coaster at Universal Studios Hollywood? Which scene from the Fast & Furious franchise would you love to see incorporated into the ride? How do you feel about the release of FAST X on home media? Share your thoughts and join the conversation on social media!
Source: Universal
KEEP READING: Fast X Review – The Family Proves It's Always More Fun to Make a Mess