WWE Superstar LA Knight reflected on his big win in the Slim Jim Battle Royal at WWE SummerSlam 2023, how popular he's becoming, and being compared to other Supertsars during the show's post-show press conference. Knight has undoubtedly become one of WWE's most popular Superstars.  Fans have been dying for WWE to genuinely push him. 
It has taken them a long time, but this past weekend they may have finally done it.  This past Saturday he was an entrant in the very prestigious Slim Jim Battle Royal.  It may be the first big move by WWE to showcase Knight. During the post-SummerSlam press conference, Knight talked about how quickly he has climbed up the ranks of the main roster.
"LA Knight only appeared on the SmackDown roster, what, back in October. In a weird way, this has been an amazingly fast climb. It's been really crazy how its happened. Kinda unexpected, at the same time, in a strange way. I've said this before, I'll say it again. I always knew I had something to give. Did I know that it was going to go to this level, this quickly? Not necessarily, but damn here, we are."

H/T to Wrestling Inc. for the transcription
RELATED: The Miz Talks About Missing Out On Big Johnny Cage Role In Mortal Kombat 2
LA KNIGHT RECALLS HIS TIME IN NXT
Knight started in NXT like almost all guys from other promotions.  He is most known for his time with IMPACT Wrestling.  Even though his only championship in NXT was the Million Dollar Championship, he was consistently having high-profile matches within the brand.  He was even Bron Breakker's debut match.
While he was in NXT, Knight proved himself as a very reliable wrestler and that he can have a good feud with anyone.  During the press conference, the wrestler also talked about hearing the fans say that WWE needs to strap a rocket to him and send him straight to the top of the promotion. 
According to him, this isn't necessary because he can do it himself. LA Knight continued during the presser, I'll strap my rocket to myself and that's exactly what I've done. So here we are. Slim Jim. Battle royal. 25 other guys getting tossed over, and I get to raise my hand."
Before SummerSlam, LA Knight was a guest on WWE After The Bell with Corey Graves & Kevin Patrick.  During the interview, Knight spoke about his desire to not get too comfortable and become stagnant.  Graves asked if Knight felt like he should enjoy the ride because it may end on a peak or a championship, but Knight disagreed. The former champion stated the following:
"I've had that comparison made where people are like, 'Oh, you know, well this is kind of like this person when they got really popular, or this person when they got very popular.' And I don't mean to take anything away from them, but I don't think the comparisons fit. And the reason I say that is because everyone that they make those comparisons to, they had runs. They had runs as a champion. They had runs as, maybe they got to be a US Champion, an Intercontinental Champion, or whatever it was. And I've had none of that."

H/T to Wrestling Inc. for the transcription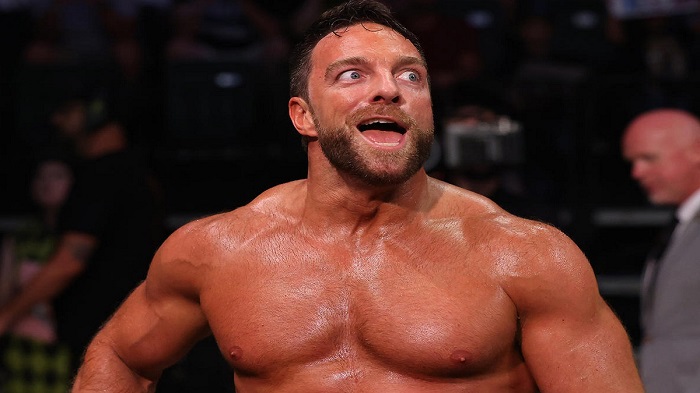 Knight went on to explain how he is different from anyone else.  He began to explain that he can't recall anyone who has been on the SmackDown roster for as short of a time as he has who has gotten the fan reaction he gets.  Also, he explained that he has been able to do that without the help of big storylines on the main roster.  His biggest feud has been against Bray Wyatt, but that was to reintroduce Wyatt to the WWE Universe and not to showcase Knight.
RELATED: LA Knight on Why Frustration Helps Him Be a Better Wrestler
Graves agreed with Knights' thoughts on himself and his rise in WWE.  Graves compared him to a band that people found before they were "cool" and Knight agreed. The former TNA World Heavyweight Champion continued:
"This hasn't been the machine. This has [been] straight-up ground swell, again, in such a short amount of time. And it was never told to the audience, 'This was the guy.' So with that being the case, I don't think you can make the comparisons to the other people."
Now that Knight is getting a little bit of a push it will be interesting to see what WWE decides to do with him.  He is currently on the SmackDown roster so a United States Championship would be a good next step.
What have you thought of Knight's run on SmackDown?  Do you think LA Knight is going to be getting a huge push after his SummerSlam win?  Is it fair to compare him to other wrestlers or is he too unique for those kinds of comparisons?  Do you think he should go after the US Championship next?  Let us know if you think a feud with Roman Reigns is in the near future for Knight on The Illuminerdi's social media.
SOURCE: Wrestling Inc., post-SummerSlam press conference, WWE After The Bell with Corey Graves & Kevin Patrick, Wrestling Inc.
KEEP READING: NXT Rumored to Make Huge Debut of Brian Pillman Jr. This Week