Darby Allin is looking to raise the TNT Championship back to its former glory.
Darby Allin is one of AEW's most popular baby faces on the roster. His reckless and extremely unorthodox style has made him a must watch wrestler. His style is "throw your body at someone and hope for the best" type of wrestling style. Trying to prepare for someone like that is extremely difficult, if not impossible. This makes him a formidable opponent and a very dangerous one.
Darby Allin's Honest Thoughts On TNT Championship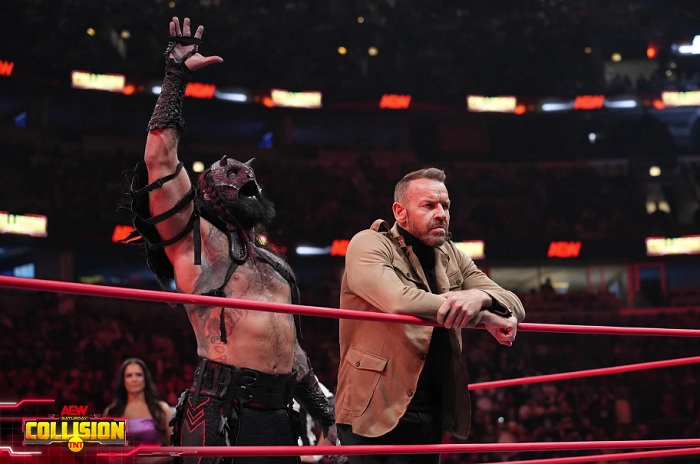 In June, Darby Allin won the Royal Rampage Battle Royale. It featured 20 men fighting across two rings for a chance at the TNT Championship. He was the last man standing and ensured his shot at his former championship. The match was supposed to occur on Sept. 3 at All Out and Allin said All Out, but every match card I can find says he will be involved in a tag match.  So let's just change that to a match in the near future.
However, Allin isn't just looking to regain the TNT Championship.  He wants to elevate the championship again because he feels like it has lost a lot of its importance lately. On AEW Control Center he discussed his thoughts on the championship and his intentions.
RELATED: Roderick Strong Talks His AEW Debut And Big Name Feuds He Hopes To Have
"I'm gonna be honest when I say this: to me, the TNT Championship used to mean something," Allin said. "Within the last year, I felt like it lost all its value. I remember the people that used to hold it, guys like Cody, guys like Brodie Lee, myself. Back then, it meant something. Now, it's like a hot potato. Honestly I feel like it's lost value" 

– Darby Allin –
A New Champion Almost Every Month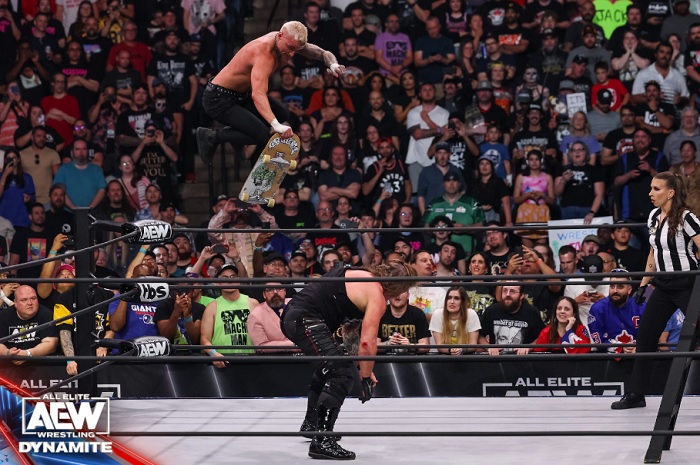 Darby Allin is far from being wrong with his "hot potato" comment. In the last year the TNT Championship has changed hands six times. The longest reign was only 59 days. Allin beat Samoa Joe for it back in January and since then Samoa Joe, Wardlow, Powerhouse Hobbs have all had title reigns with Luchasaurus being the current champion.
RELATED: Bryan Danielson Talks Wheeler Yuta And Important Lesson John Cena Taught Him
However, the TNT Championship has lost even more value since Luchasaurus' win. Christian Cage, who is Luchasaurus' handler or manager, has declared himself the real TNT champion.
Now A Dinosaur Is Champion
How this will work out for the TNT Championship title defense is unknown. Will Luchasaurus defend, Cage or both at the same time?
Allin hasn't been very impressed by the way Cage has been conducting himself or with the lack of title defenses. He continued to talk about what he thinks about Cage and the devaluing he has brought to the championship.
"So when I say at All Out  I want to put some respect back on that championship's name I mean every word of that because you got a guy like Christian Cage, for example, walking around like he's the champion," Allin continued. "We're not stupid. You're wasting people's time. That championship means more than that. And then you got a dinosaur as the champion that never defends it? What are we doing here?"

– Darby Allin –
Dinosaurs Didn't Have Titles To Defend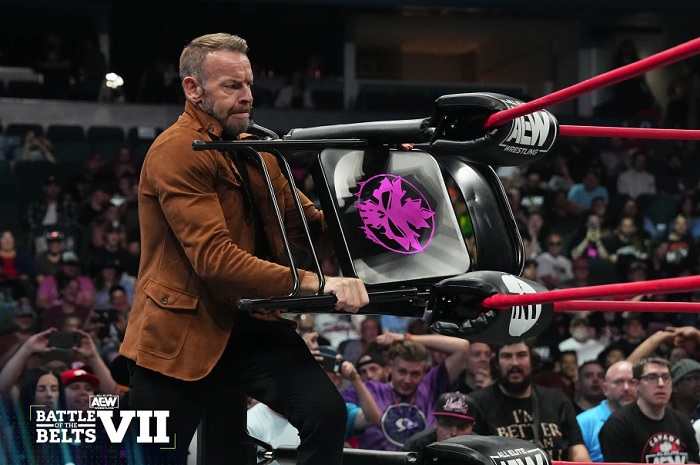 In Luchasaurus' defense he is from a different time. He is literally millions of years old and defending titles is probably a very new concept to him.
However, Cage has no defense for not defending the TNT Championship. Allin has singled him out and is challenging to put his money where his mouth is. He went as far as saying "enough talking, if you think you're a champion start acting like a champion."
The biggest challenge for this match may be when it is supposed to take place. Is it at All Out or not? Maybe Allin is going to pull double duty and wrestle two matches like MJF and Adam Cole.
What have you thought of Luchasaurus' and Cage's TNT Championship reign? Would you like to see it continue? Would you like to see Darby Allin to be the one to break it? What did you think of Allin's previous TNT title reigns? Let us know if you would like to see Cage or Luchasaurus defend the TNT Championship against Allin.
KEEP READING: Chelsea Green Recalls Which Divas Match Inspired Her To Want To Wrestle
Sources: AEW Control Center, Wrestling Inc.