Scott Pilgrim Takes Off release date revealed as first teaser trailer reveals upcoming anime series. The adaptation will release on Netflix and reveals a teaser of the upcoming action and story in the art style of the Manga series. Fans are also treated to the reveal that the all-star movie cast will return to portray their characters for the new animation series. Scenes are also teased in the trailer, showcasing a whole new story that fans may remember from the live-action adaptation. 
Scott Pilgrim was originally released as a graphic novel series created by author and comic book artist Bryan Lee O'Malley. The Canadian manga consisted of 6 volumes released from 2004 to 2010. Along with video games, many fans were drawn to the movie adaptation titled 'Scott Pilgrim VS The World', which featured a range of iconic actors. The movie directed by Edgar Wright included Michael Cera as Scott Pilgrim alongside many stars known for their roles in various franchises that were later released. This includes Mary Elizabeth Winstead, Anna Kendrick, Chris Evans, Brandon Routh, and Brie Larson.
Scott Pilgrim Takes Off Release Date Revealed with Huge Teaser 
Scott Pilgrim Takes Off is the revealed title for the new anime series coming to Netflix this November. The new series features the story from the original Manga and the amazing cast of Scott Pilgrim VS The World live-action adaptation returning as voice actors. The upcoming anime was created by Science SARU (DEVILMAN crybaby, Keep Your Hands Off Eizouken!, The Heike Story, Inu-Oh) and also features original songs by Anamanaguchi (Scott Pilgrim vs. the World: The Game), who will also score episodes with Joseph Trapeanese (Straight Outta Compton).  
RELATED: Top 6 Back-To-School Anime to Get You Into The School Spirit
Fans are delighted to discover that all characters will be played by the amazing cast from the movie including Michael Cera as Scott Pilgrim and Mary Elizabeth Winstead as Ramona Flowers. They will also be joined by Alison Pill, Mark Webber, Kieran Culkin, Anna Kendrick, Aubrey Plaza, Johnny Simmons, and Ellen Wong. Plus, the Evil Exes Cast members are comprised of Satya Bhabha, Chris Evans, Brie Larson, Brandon Routh, Mae Whitman, and Jason Schwartzman.
The trailer features so many iconic scenes that fans will remember from the live-action movie, but it is insane to see this amazing cast return for their unforgettable take on these characters. Hearing Alison Pill shouting out the amazing line for the band as Kim Pine was so nostalgic and gives fans the first demonstration of how irreplaceable this cast is. Fans are going to want to know how much this anime differs from the movie or sticks to the manga since many changes were made during the live-action adaptation. 
RELATED: Netflix Unveils Behind-the-Scenes Look at 'One Piece' – A Journey into the Legendary Manga's Live Action Adaptation
This includes changes to many battles featured in the Manga, which appear to be reborn in this anime adaptation. One of the biggest changes was the battle against the Katayanagi twins, which was changed from a robot battle to a band battle. As Shota Saito and Keita Saito didn't speak English, it makes sense that the movie cast members are not included in this lineup. They also didn't speak for the live-action movie so it will be interesting to find out who takes on these roles when they finally debut as the 5th & 6th Exes for Scott to fight.
Scott Pilgrim Takes Off will be released on November 17, 2023, via Netflix. The anime adaptation will consist of 8 episodes and will feature the all-star cast from the live-action movie.
About Scott Pilgrim Takes Off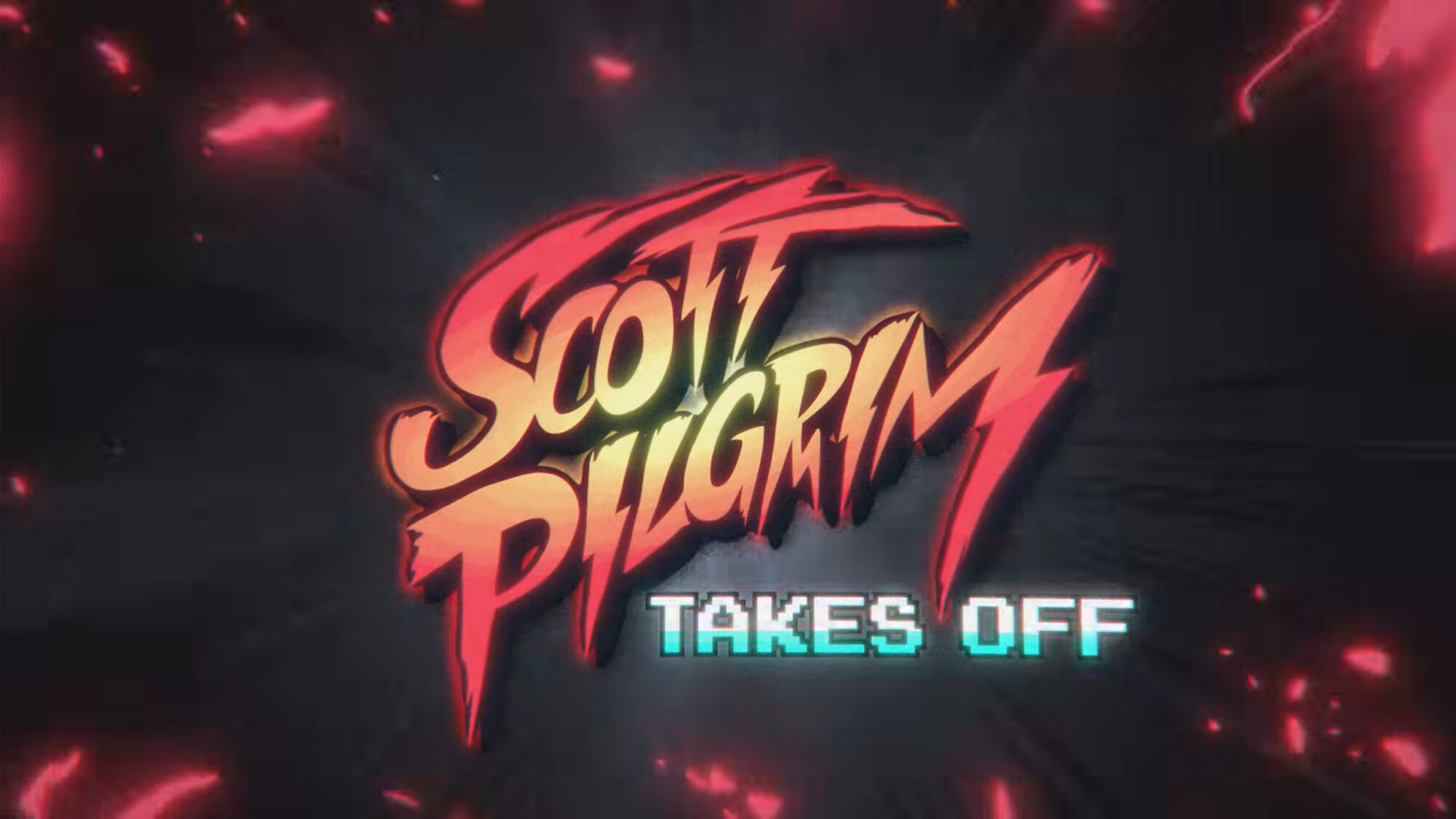 Format / Episodes: Animation / 8 Episodes
Studio: UCP, a division of Universal Studio Group
Director: Abel Gongora (Science SARU)
Music: Original Songs by Anamanaguchi; Score by Anamanaguchi and Joseph Trapanese
Animation Studio: Science SARU
Executive Producers/Writers/Co-Showrunners: Bryan Lee O'Malley and Ben David Grabinski
Executive Producers: Marc Platt, Jared LeBoff, Adam Siegel, Michael Bacall; Edgar Wright, Nira Park, Eunyoung Choi (Science SARU)
Cast: Michael Cera, Mary Elizabeth Winstead, Satya Bhabha, Kieran Culkin, Chris Evans, Anna Kendrick, Brie Larson, Alison Pill, Aubrey Plaza, Brandon Routh, Jason Schwartzman, Johnny Simmons, Mark Webber, Mae Whitman, Ellen Wong
Synopsis:
Scott Pilgrim meets the girl of his dreams, Ramona Flowers, but learns he must defeat her seven evil exes in order to date her. Then things get even more complicated. Based on the graphic novels by Bryan Lee O'Malley.
What do you think of the upcoming anime adaptation? Are you excited to watch Scott Pilgrim Takes Off? Were you happy to see the movie cast return as voice actors? Let us know on social media and keep following The Illuminerdi for more anime news. 
Source: Netflix
KEEP READING: 'One Punch Man: World' 1st Impression – This Free-to-Play Game is OP AF