Voice-actor Charles Martinet is set to retire from the Super Mario franchise after an iconic run.
---
The Mario franchise, created by Nintendo's Shigeru Miyamoto, is one of the most iconic and successful video game series in history. It centers around the adventures of Mario, an Italian plumber-turned-hero, as he embarks on various quests to rescue Princess Peach from the clutches of the villainous Bowser, and to save the Mushroom Kingdom from various threats. The franchise is known for its colorful characters, imaginative worlds, and innovative gameplay mechanics which crosses various consoles and genres.
Charles Martinet Retires
Having voiced the Mario character since 1991, voice-actor Charles Martinet is set to retire from the franchise. The announcement came directly from the Mushroom Kingdom itself, via the official Nintendo of America twitter feed:
Replies to the tweet have been generally positive, with fans acknowledging that Charles can't voice Mario forever and that he has done a phenomenal job in creating soundbites that we still quote today.
However, understandably, there is some trepidation.
"He's not going to be voiced by Chris Pratt, is he?" asks one tweeter. While this may be a light hearted comment, we can't ignore the fact that the Guardians of the Galaxy lead's casting as Mario for the Super Mario Bros movie was divisive in the fandom. Pratt's own comments on the backlash might shed some light on how difficult Nintendo may find it to cast a replacement for Charles. In an interview with Gizmodo, reported by the British newspaper The Independent, Pratt said:
"Oh, I totally get it, man. […] There's a passionate fan base and I'm one of the fans. I get it. Mostly, people don't want something like this to get screwed up. They're precious about it. They're careful. And I'm grateful for that."

– Chris Pratt –
Who is Charles Martinet?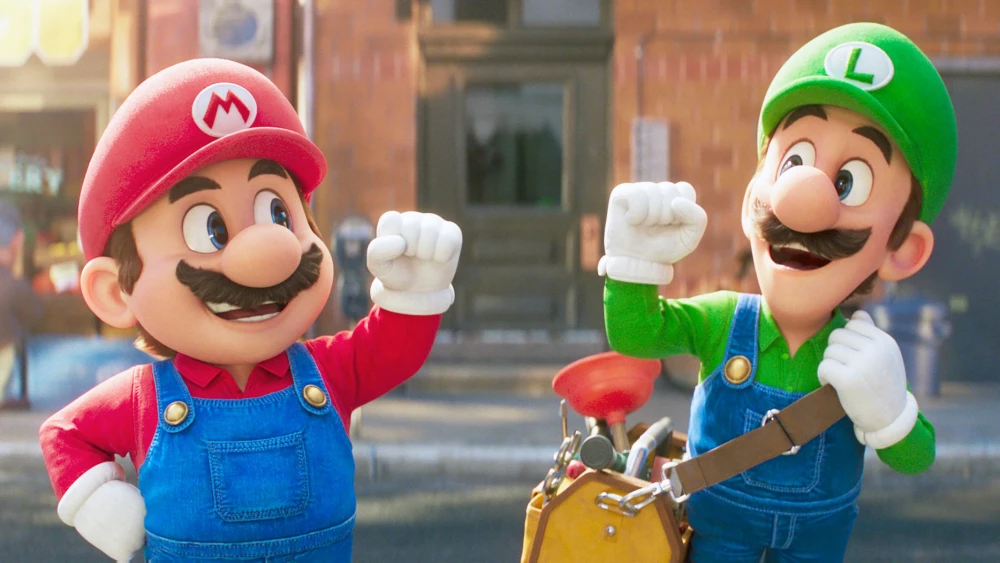 Born September 17, 1955, in San Jose, California, Martinet is renowned for his cheerful and enthusiastic portrayal of Mario, which has become one of the most recognizable and enduring voices in the gaming industry.
Martinet's journey into voicing Mario began in 1990 when he auditioned for the role at a trade show. He impressed the creators of Mario with his enthusiastic and energetic performance, and he has been the official voice of Mario ever since. His portrayal of Mario's catchphrases like "It's-a me, Mario!" and "Let's-a go!" has become ingrained in pop culture.
Aside from Mario, Charles Martinet has provided voices for various other characters in the Mario universe, such as Luigi, Wario, Waluigi, and Toadsworth. He has lent his voice to numerous Mario games, spanning from platformers to racing games, sports games, and more.
RELATED: JAPAN HOUSE LOS ANGELES UNVEILS POKEMON EXHIBITION
Martinet's contributions to the gaming world have led to him being recognized and appreciated by both players and industry professionals. He often attends gaming events, conventions, and conferences to interact with fans and share his experiences.
In addition to his work as Mario's voice, Martinet has also voiced characters in other video games and animated projects, though his association with Mario remains his most famous role.
What's next for Charles Martinet?
Charles isn't leaving the franchise entirely. Per the Mushroom Kingdom's announcement, he will remain an 'ambassador' for Mario, though exactly what that entails isn't currently clear. It seems like he will continue to do conventions and greets, and perhaps advertisement for future Mario games and other media. But for now, we'll have to wait and see.
On behalf of all of us here at The Illuminerdi, I would like to say grazie mille to Charles for his work on the Mario franchise and for bringing his iconic talents to the game. Whoever takes over certainly has big overalls to fill!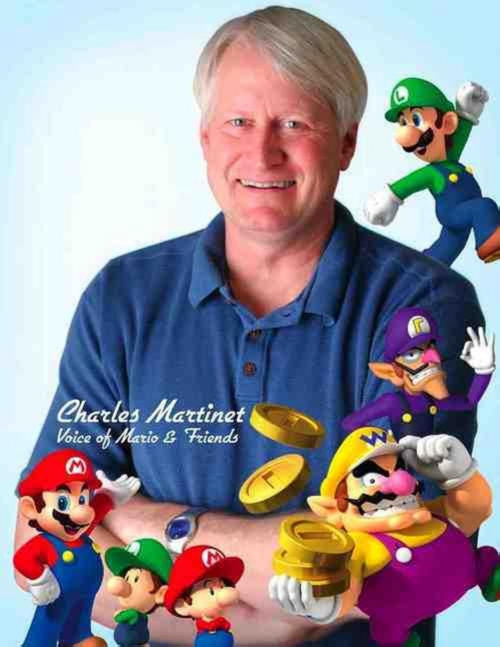 We know that Charles Martinet is irreplaceable, but let us know who you'd like to take up the Mario mantel. Do you have a voice actor in mind, or do you think the role should go to an unknown? Should the next actor try to imitate Charles or take the character in his own direction. We'd love to hear your thoughts over on social media.
KEEP READING: Hercules: Taron Egerton and Ariana Grande Top List To Star In Live-Action Disney Adaptation