LA Knight discusses himself getting compared to other wrestlers including Miz and AEW's MJF.
LA Knight's rise to the top has been picking up a lot of steam lately and seems to only become more undeniable.  After winning the Slim Jim Battle Royal he is on the right course to take his place on the top of the roster.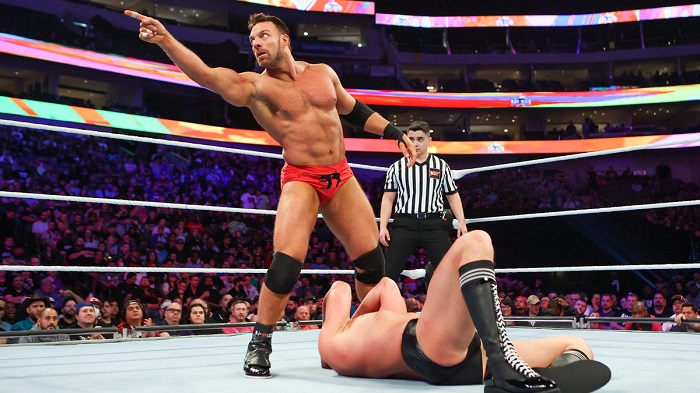 RELATED: LA Knight Reflects On Big SummerSlam Win And Comparisons To Other Wrestlers
Even though Knight is very popular, he does have his detractors. Many fans out there have tried to take away from his success by saying he is just stealing from other wrestlers and the way they speak.
LA Knight Addresses Comparisons To Wrestling Legends
During a recent interview with The Daily Mail, LA Knight addressed these comparisons and how silly he thinks it is to be criticized for being influenced by legends.
"Who?! It doesn't matter. I've heard that since the very beginning, since I started in 2003.

When I first started people would say he sounds like The Rock or he sounds like [Stone Cold Steve] Austin, even I think my second set of gear when I was in Ohio, I had red and yellow. Oh he's being Hulk Hogan! Everybody is going to make comparisons to some sort and I'm 100 percent influenced by those guys, absolutely. I'm influenced by [Ric] Flair, [Randy] Savage, Jake the Snake. I'm influenced by other entities outside of wrestling. Musical artists, actors. All that stuff is in there. At the end of the day you put all that together and you've got yourself LA Knight."

– LA Knight –
Influenced By Legends
To be compared to legends, WWE Hall of Famers and future WWE Hall of Famers should be an honor. To be compared to them means that he is doing things right because otherwise fans wouldn't be able to see the influence. It's not like he comes out with a shaved head, southern accent and stunning everyone. He takes little aspects from other wrestlers to make his character as perfect as possible.
The Comparison To Miz
LA Knight's popularity is in large part because he is one of the best talkers on the roster and he gets a lot of mic time. His mic work brings up comparisons to another wrestler who is currently with the WWE, The Miz. The two men have had some run-ins as of late and seem to be leading up to a feud.
Miz is someone who has a similar style on the mic to LA Knight. He is also another wrestler who is constantly criticized and doesn't get the kind of praise or recognition he deserves.
However, LA Knight doesn't really see the similarity between himself and Miz. He thinks Miz and AEW's version of the cocky master of the promo, MJF, are a lot more similar than himself and Miz.
"That's another guy I've seen people make comparisons to and I've never really gotten. At least with MJF I can see those two being a little bit closer, they have a more similar presentation. But as far as me and him go, I don't know. Right now it's a feeling out process and I would say it was a helluva first feeling out process."

– LA Knight –
A Miz vs. Knight feud is a match made in Heaven. They are both very good on the mic and are in the prime of their careers and putting them against each other is gold. The tag division needs some more credible tag team threats and pairing Miz and Knight would make a pretty good tag team.
RELATED: Darby Allin Is Angry The TNT Championship Has Lost Its Worth
MJF is on top of AEW. He is the current AEW World champion and is the third longest reigning AEW champion, but is closing in on the number two spot. His next big matches will be himself and Adam Cole vs. Aussie Open for the ROH World Tag Team Championships and on the same night he and Cole will face off for the AEW World Championship.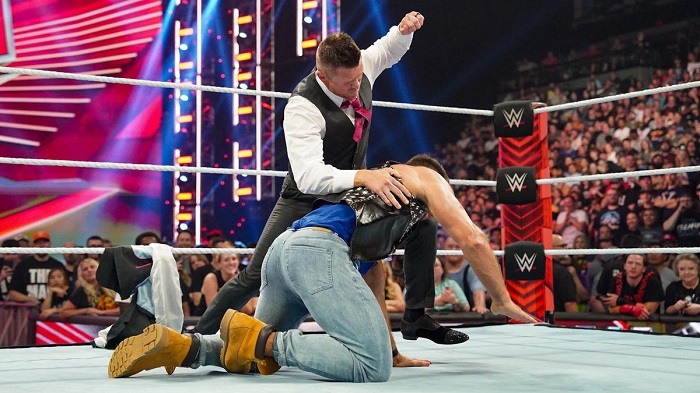 After LA Knight's big win at SummerSlam the question of what's next naturally comes up. He listed some possibilities, but hasn't decided what he wants yet.
"I don't know, I'm always looking up to the top and looking forward. I don't know how many people watch Raw Talk but after The Miz I was talking about what I'm looking for and I'm honestly looking at all the gold. I got in this to be the best, I got in this to be recognised as the best and the only way you can do that is to be a champion. For me it's looking at the top of that. 

Am I saying I go straight for world heavyweight, straight for universal? I don't know. Might have to hit some intercontinental or US title on the way but for me it's all about the gold.

I want to add to what I've got behind me. Then that will add to the legacy and then give me reasonable argument to say I am one of the best, if not the best, to do it."

– LA Knight –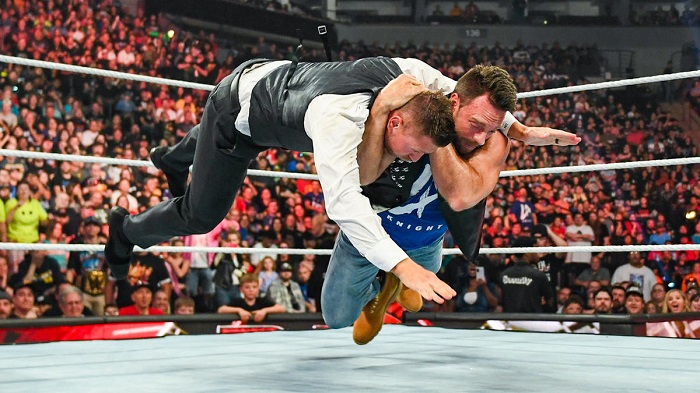 The next WWE premium live event will be Payback which takes place Sept. 2. Knight and Miz will most likely have their match then. AEW All In will take place Aug. 27 and will see MJF defend his championship against Cole.
Do you think it is a bad thing that LA Knight is influenced by legends? Has he taken on too many of their qualities?  Do you see the comparison to Miz? Is Miz more similar to Knight or MJF? Let us know if you are looking forward to a Knight and Miz feud or if you want them to form a tag team over on social media.
KEEP READING: RVD Calls Out "Idiot" Doubters And What He Thinks Of New Jack Perry
Sources: The Daily Mail, Wrestling Inc.