The latest episode of Special Ops: Lioness is probably the weakest yet of the show's freshman season. There are a variety of reasons why, and we'll get to them shortly, but this is especially disappointing because "The Lie Is the Truth" finally brought Morgan Freeman into the picture — an appearance highly teased by the marketing department and the posters that made the audience wait in desperation. That being said, Freeman did not disappoint in his debut episode.
SPECIAL OPS: LIONESS FINALLY INTRODUCES MORGAN FREEMAN'S CHARACTER
The story picks up after the events of the previous episode, with Joe (Zoe Saldaña) and Kaitlyn (Nicole Kidman) in big trouble after the San Antonio debacle was watched all over the world. Though the episode does tease the repercussions of that mission, it mostly works as set up for what will come later, making it a bit underwhelming when looking back at it.
RELATED: Special Ops: Lioness Episode 4 Discussion — Joe's Struggles Catch Up to Her in Riveting Episode
We spend the entire 40-minute runtime waiting for something to happen, and the most exciting part about it is seeing Morgan Freeman take these ladies to school — a great scene, but not enough to support an entire episode. Meanwhile, Cruz (Laysla de Oliveira) continues to get closer to Aaliyah, but we're once again revisiting a storyline where she struggles to keep her bruises from her new friend, while she tries for the two of them to become best friends.
Aaliyah needs her to feel like something in her life is actually real, and "The Lie is the Truth" is another attempt to further humanize her. Both women spend more time alone together than in any other previous episode, yet it all feels like baby steps toward a grand finale coming up. This is an episode that will probably be mostly forgotten, and not just because of its lack of action, but because nothing actually happens in it.
A good chunk of the latest episode is spent on a subplot that feels completely inconsequential to everything else going on that honestly, made me raise an eyebrow once or twice. It's not the first time this has happened, however, as the mission on the El Paso border early on in the series felt completely out of place. Of course, we later found out that it had massive repercussions on the narrative and also helped establish Thad Luckinbill's character Kyle. But that scene also had the promise of being followed up in the next episode, while no such certainty exists here.
The sixth episode is the last before what will likely be a high-stakes two-part finale. While I don't think it's worth the hurry to watch it, much like what has happened before in the show, it's possible that many of the threads set up here will be explored even further later on. The relationship between Cruz and Aaliyah is also left in a very interesting place that will be essential viewing going into the seventh episode. If you want to catch up with Special Ops: Lioness, you can do so on Paramount Plus.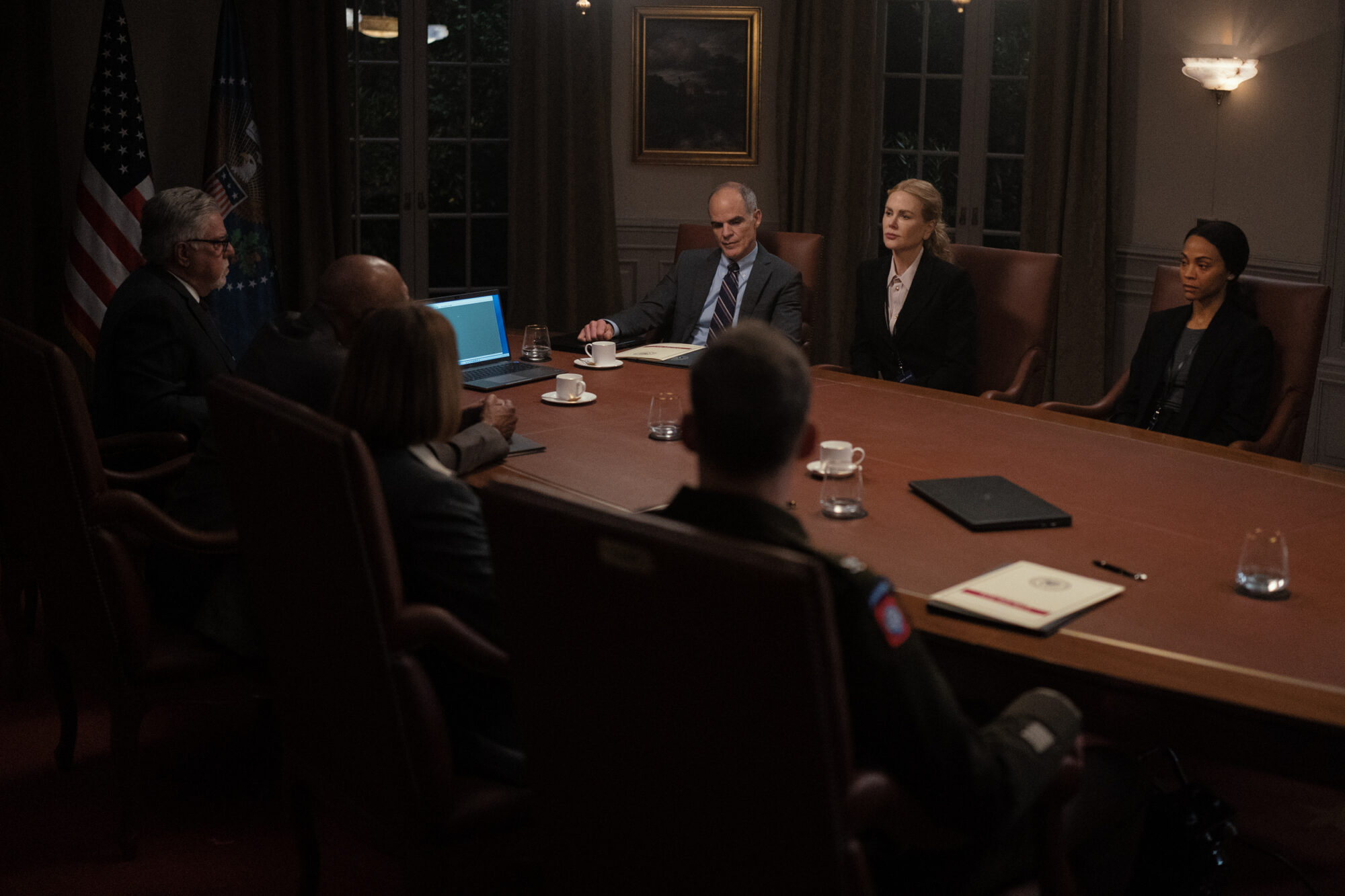 SPOILER DISCUSSION ON LIONESS EPISODE 6
As I stated earlier, the best scene of the entire episode was Morgan Freeman's introduction (for some reason I thought he was playing POTUS in the series? One of those things that I wrongly assumed I guess), which is also the most relevant part of the narrative, as it establishes that the operation, now titled Yellowjacket, has new overlords. This is certainly going to be a thing to keep an eye on.
I can't really say the same about the subplot over at the safe house, where three wannabe robbers break into it, only to be met with quite the resistance from Joe's team. The overall premise feels quite refreshing and would make for an interesting 80-minute horror movie à la Don't Breathe, but it just felt so out of place. I assume there is going to be some sort of follow-up where we find out that they were sent there by someone who will play a big factor in the finale, but in either case, I have so many questions about the whys and the hows.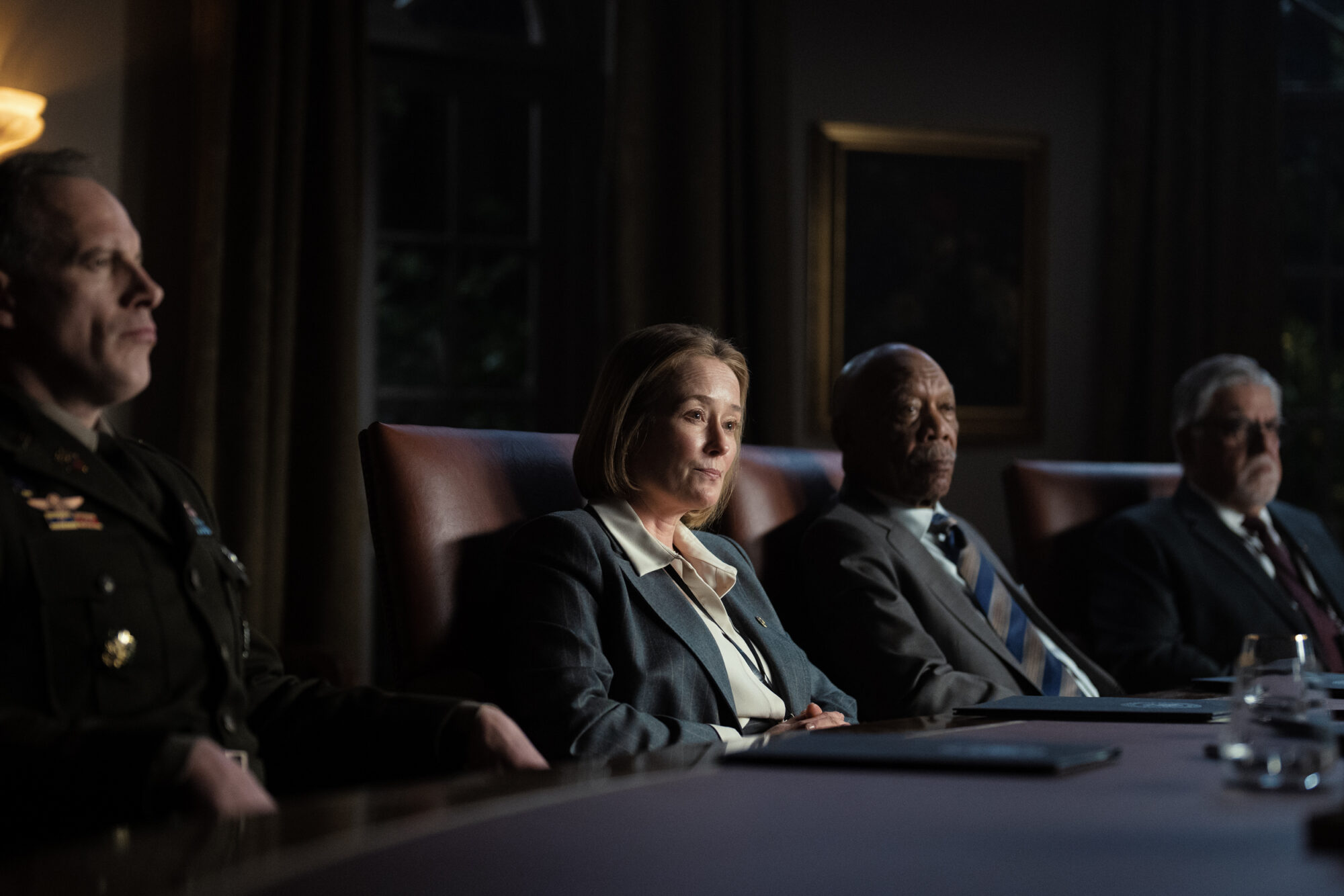 Finally, this episode seems to hint that we've progressed beyond Cruz's efforts to cover up her bruises for the millionth time, but I'm not holding my breath for that. I have to assume there would have been better ways to show her and Aaliyah coming together for good.
Aaliyah's story seems to be the heart of the show, next to Joe's family affairs, and I appreciated the insight into her conflicted mind. However, it summarizes my thoughts on the entire episode fairly well: I didn't love what happened, but I'm looking forward to seeing where things go next after it.
RELATED: Netflix Unveils Behind-the-Scenes Look at 'One Piece' – A Journey into the Legendary Manga's Live Action Adaptation
What are your thoughts on Special Ops Lioness Episode 6? Have you seen it? Did you enjoy it more than I did? Let us know what you think of the overall series on our social media, and stay tuned for our review of the penultimate episode!
KEEP READING: Rebel Moon: First Trailer For Zack Snyder's Netflix Epic Makes An Explosive Debut