Adam Cole and MJF have become one of AEW's most unlikely and yet most popular tag teams.  Since they were teamed up together in early July for an episode of AEW Dynamite.  They competed in a tournament for a chance at the AEW World Tag Team Championships.  The team won the tournament and challenged FTR, but lost the match.  Since then they have stayed together and become very popular and successful.
AEW wasn't the first time Cole and MJF have crossed paths. Cole told the Under the Ring podcast about meeting a very young MJF and knowing immediately that he would be a star someday.
RELATED: LA Knight Talks Big Similarities Between Himself, Miz and MJF
"I knew when I first met him …god, it had to be, it was like maybe eight years ago, maybe six years ago, when he was just starting out," Cole said. "Like, brand new in the wrestling industry. I remember thinking, 'Oh this guy has it' from the very beginning. And I know a lot of people say that, but I really did feel that way. He could talk incredibly well. He was great in the ring. He carried himself very well. He was a sponge, wanting to learn as much as he possibly could.

I knew he was going to be special, but I think he's exceeded everyone's, including himself, expectations as far as how great he's really become. I mean, he's so young, like in his mid-20s. He has his entire career ahead of him, and he's proven time and time again how amazing he is in the ring, how amazing he is on the microphone. The guy eats, sleeps, and breathes pro wrestling. What's wild to think is he's not really in his prime yet, and he's as good as he is." H/T To Wrestling Inc. For Transcription
Young But Still One Of The Best Even Outside AEW
MJF has been one of, if not the best, promo guys in AEW since day one in AEW.  You would have to be blind to not see his potential.  At only 27 he has a lot of time to develop even more skills.  In wrestling wrestlers hit their peak in their mid-30s so he still has a long way to go.
MJF being so young to wrestling has garnered some criticism because of his fan interactions. One of those interactions occurred on March 5, at AEW Revolution. When his match took him into the crowd he picked up a cup held by a fan and threw the liquid into the face of a young fan. The liquid was initially thought to be water, but later rumors stated it may have been tequila.
RELATED: MJF's Possible Future Challengers And The Controversial Liquid Throwing Incident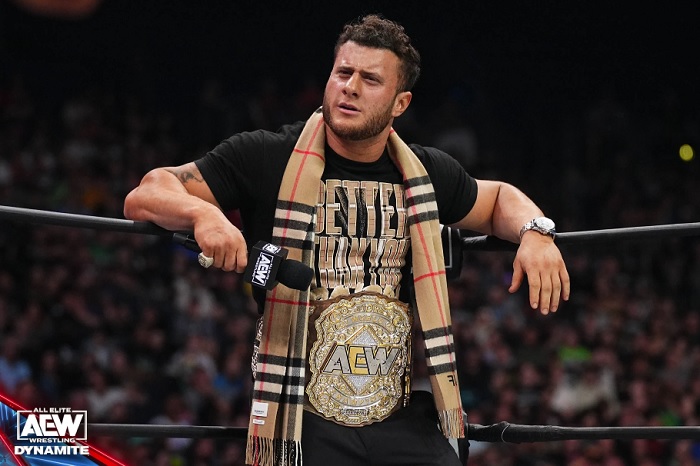 Many of MJF's interactions with fans at meet-and-greets and other similar events see him being rude to fans while keeping kayfabe. Many have stated that his actions and comments towards fans have crossed the line of staying in character. However, a recent interaction with a fan showed MJF's kindness with a fan and led the parent to write him a thank you email. The interaction took place at a Busted Open Town Hall.
"Dear Max,

 I hope this letter finds you in good health and high spirits. I am writing to express my utmost gratitude for your kindness towards my son, JR, yesterday at the town square. JR hasn't stopped talking about you, and your kindness has left a lasting impression on both of us. Seeing JR happy and excited after his encounter with you brings immense joy to my heart. It is truly incredible how a small act of kindness can brighten someone's day and create such a positive impact.

I cannot thank you enough for taking the time to show compassion towards JR. Your genuine care and attention made a world of difference to him, and it reaffirms my faith in the goodness of people. It is heartwarming to know that there are individuals like you who are willing to go out of their way to bring a smile to a child's face. 

Good luck in Wembly!!!

With warm regards,

PS,

Never feel like the people hate you!! You are this generation of someone who is paving the way to the Sauared circle and did it the right way and that's nothing to take lightly!!

Omar."
Inspiring The Next Generation
MJF went on to say that he has always shut fans out because he was afraid of being vulnerable.  He went on to say that he is not afraid anymore and that this weekend, AEW All In, is about "showing kids of the next generation anything is possible if you bust your ass to obtain a dream." He will defend his AEW World Championship against Cole and team with Cole for a chance at the ROH Tag Team Championships.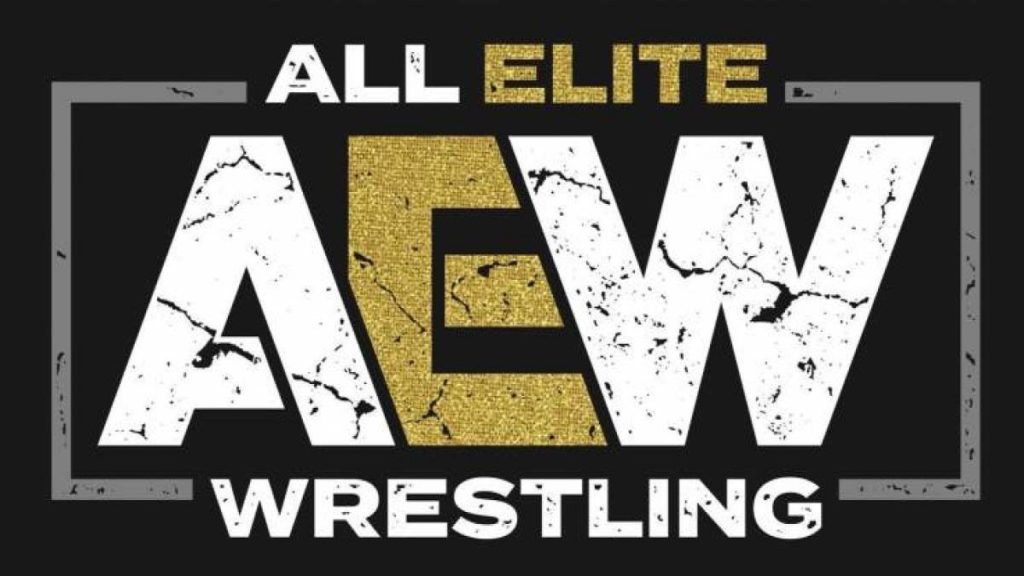 What did you think when you first saw MJF?  Did you see his potential then?  Do you think he has potential or is he overrated? Is he at his peak now or do you think he has a long way to go?  How much of his fan interactions is him being himself and how much do you think is kayfabe?  Let us know if you think Cole is ready to be AEW World champion and if he should beat MJF for it on social media.
Sources: Wrestling Inc., Under the Ring, Wrestling Inc.
KEEP READING: 'Cassandro' – A True Story of Triumph and Identity in the World of Wrestling