Sword Art Online Last Recollection is the upcoming JRPG from the iconic franchise published by Bandai Namco. The story features a 'What If' scenario involving Eugeo, who met a tragic end in the War Of The Underworld arc. The game will also allow players to customize and create their own Kirito as they can alter their appearance and choose their weapons. Players will also be able to select the skills of Kirito's allies as his friends can activate powerful attacks to help against strong foes. 
Sword Art Online Last Recollection pre-order includes an iconic in-game bonus for fans who love the iconic series. A new trailer has recently been revealed that highlights the story of the latest game, with Kirito and his friends exploring the Dark Territory. Along with a new battle system, players will be treated to a new and original storyline that can only be experienced in the upcoming release.  
Sword Art Online Last Recollection Opens Its Pre-Orders and Shares a New Intense Trailer
Sword Art Online Last Recollection pre-order is open and live for fans to obtain the latest release with the in-game bonus. This includes a pre-order bonus which will be received when the game is available: the Black Swordsman Skins set, a unique attire fitting for this new adventure, that fans will recognise from the anime.
RELATED: Jak and Daxter: Tom Holland and Chris Pratt Rumored To Reteam For New Video Game Adaptation
A new trailer also unveils more about the relationships and situations our heroes find themselves in. As Kirito and his friends venture through the Dark Territory, they discover that the inhabitants are not as hostile as they first thought, and new alliances will help them overcome any obstacles. However, a newly formed bond of trust will be put to the test; in the midst of raging battles and dire circumstances, the stakes are high for the Underworld.
The story featured in Sword Art Online Last Recollection will be an excellent experience as fans can discover an alternative timeline. Along with making your own Kirito, it will be interesting to see what story unfolds with Eugeo's altered ending. This will also be a great chance to fully explore the Dark Territory, but the new trailer highlights the amazing range of characters featured in the game.
RELATED: Nintendo Retires Video Game Icon Charles Martinet As The Legendary Voice of Mario
With pre-orders live, this is a fantastic chance to obtain an iconic bonus that reminds fans of the nostalgic first season. It will be fun to explore a new story that deviates from the anime, allowing fans to discover a spin-off from known events.
Sword Art Online Last Recollection launches on October 6, 2023, for PlayStation 4, PlayStation 5, Xbox One, Xbox Series X|S, and PC. Fans and players can pre-order now and receive the Black Swordsman Skins set for their Kirito.
About Sword Art Online Last Recollection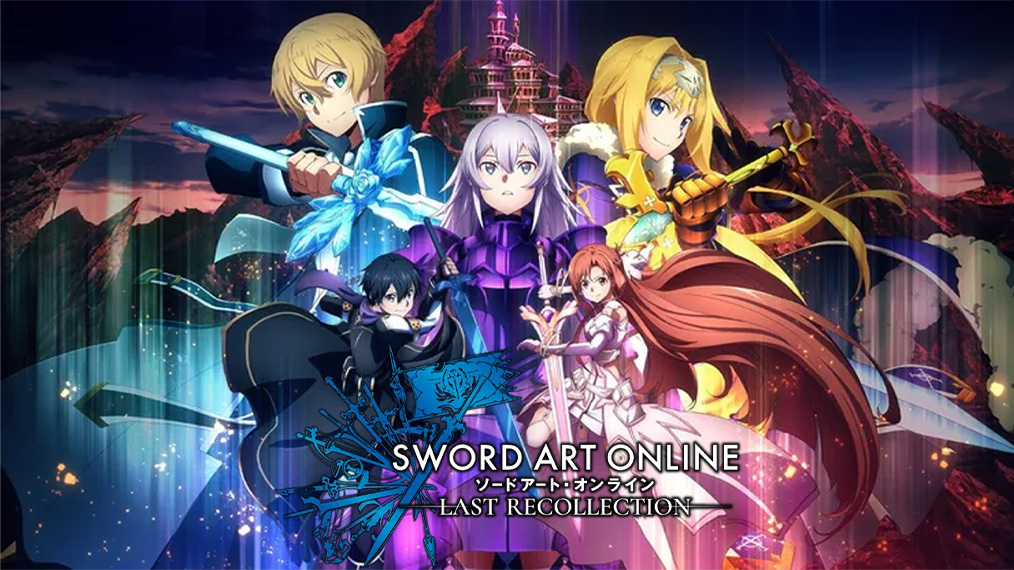 Release Date: October 6, 2023 
Publisher: Bandai Namco 
Developer: Aquria 
Platforms: PlayStation 4, PlayStation 5, Xbox One, Xbox Series X|S, and PC (via Steam)
Genre: RPG  
Rating: Japan – CERO C (15+)  
Game Synopsis
Based on Sword Art Online's War of Underworld anime arc, a new story unfolds with tough challenges that await our beloved hero, Kirito, and his new friends.
Players will unmask the Dark Knight and find out if they will survive the relentless battling against the forces of the Dark Territory!
It's the perfect game to introduce during SAO's 10th Anniversary, when everyone can reminisce about their favorite SAO memories while meeting their favorite character again.
What do you think of Sword Art Online Last Recollection? Are you excited about exploring the original story featured in the game? Will you pre-order the game for the nostalgic in-game bonus? Let us know on social media and keep following The Illuminerdi for more gaming news.
Source: Sword Art Online Last Recollection
KEEP READING: Sideshow Celebrates National Power Rangers Day With Incredible Collectibles