Big names in wrestling have spoken about the impact the late WWE Champion, Bray Wyatt, had on the current-day wrestling industry and the future of the business. It has been just over a week since Windham Rotunda, better known as Bray Wyatt, tragically died from a heart attack at age 36.  The wrestling industry and fans still struggle to process the sudden and unexpected loss of such a talented young star.
In the days since Wyatt's death, some well-known names from across the wrestling business have come out to share some stories of their interactions with Wyatt and what a unique talent he was.
BRAY WYATT: THE WRESTLING INDUSTRY PAYS THEIR RESPECTS TO THEIR LATE FRIEND
Former WWE writer Brian Gewirtz who eventually went on to work with The Rock and was an executive producer on Young Rock spoke about Wyatt on the Ten Count podcast.  Gewirtz explained how Wyatt was so beyond some of his peers, it felt they weren't in the same profession. Gewirtz stated the following:
"I likened it to this. Imagine 1920s basketball where they're all throwing it through a peach basket and doing all those old-timey moves and everything and then LeBron [James] shows up. And you're like, 'I can't even compartmentalize what this is. Yes, we're technically playing the same sport, but this person is on a completely different level than anything we've ever witnessed before.' And that was Bray Wyatt."

H/T to Wrestling Inc. for the transcription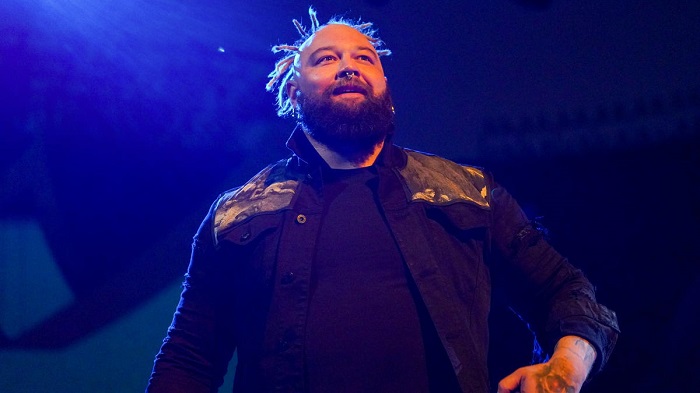 GEWIRTZ MARVELS AT BRAY WYATT'S CREATIVITY WITH HIS STORYTELLING
Gewirtz joined the WWE writing team during the tail-end of the Attitude Era and into the Ruthless Aggression Era.  These are two defining eras that helped mold pro wrestling into what it is today.  That means Gewirtz saw what great heights important storytelling in wrestling can achieve.
Gewirtz also spoke to The Ten Count podcast about how writers in wrestling can eventually get "writer's block" and struggle to come up with something new and original.  He went on to explain why Wyatt changed what is possible with storytelling in wrestling. Gewirtz continued:
RELATED: The Undertaker Addresses Bray Wyatt Comparisons And His Mysterious Whisper
"And here comes Bray doing stuff that had never been seen before and it's all coming out of his brain. The promos, the first time you saw Firefly Fun House, my brain was like, 'What is this? This is insane. It's hypnotic.' When he's doing the dance and the song, the Vince [McMahon] puppet, and the match with [John] Cena at the COVID WrestleMania, all that stuff, it was truly mind-bending, and that all comes from Bray."
Gewirtz left WWE before Wyatt started wrestling for the promotion.  He couldn't see the "whirlwind" of creativity, as Triple H once said of Wyatt, in person.  However, it was so unique and unlike anything seen before, it was clear only Wyatt could have these ideas.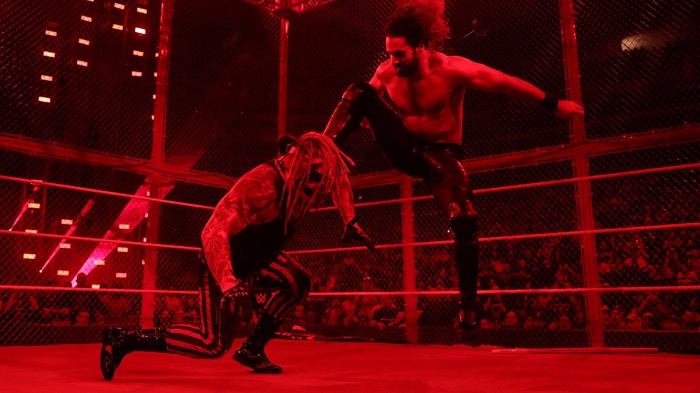 ROAD DOGG ON WYATT'S CREATIVE MIND
A person who was able to work behind the scenes with Wyatt in WWE is Hall of Famer Brian "Road Dogg" James. James took on some producing, writing, and executive roles with the company starting in 2014.  During his time in a backstage role with WWE, James was able to see Wyatt become the Eater of Worlds and blow everyone's minds with his immense talent.
James talked about what Wyatt did for modern wrestling and what he thinks his lasting impact will be on the wrestling business as a whole during a recent episode of his podcast, Oh You Didn't Know? James stated the following:
"What he taught everybody was, 'Don't limit yourself, it's your imagination.' It's phony-baloney wrestling, it's characters. We're the masters of our own destiny and we can do whatever we want, and then you judge if it's good for business or not."

H/T to Wrestling Inc. for the transcription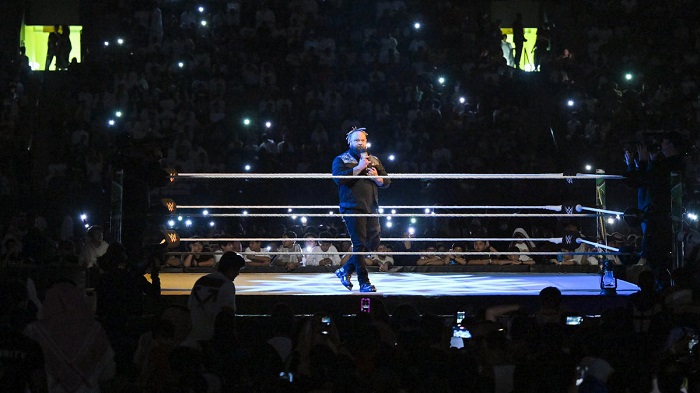 A WHIRLWIND OF CREATIVITY
Wyatt had some extremely creative ideas during his career. Some of them worked and some did not. However, it is hard to say why things didn't work. It may have been because WWE tried to harness his creativity and ended his storylines before they came to Wyatt's desired conclusion.
One of the most beloved and well-respected wrestlers alive today is WWE Hall of Famer Mick Foley.  Wyatt's character was probably most influenced by two wrestlers more than anyone else: The Undertaker and Foley. Wyatt's character took on supernatural elements, reminiscent of The Undertaker's character, especially with Wyatt's Fiend alter ego.  However, the use of mind games and his deranged character is very much influenced by Foley.
During a recent episode of FOLEY is POD, Foley spoke about what a genius he thought Wyatt was and how he would always stop what he was doing when Wyatt came on screen. The WWE Hall of Famer and Hardcore Legend stated:

"I thought he was a genius, I really did … I thought so highly of him. When my children were all watching and I would watch too, I would watch it, kind of in the background and I would multitask. It was really Bray Wyatt that would make me put all my stuff down and I would just sit and stare at that screen and I was transfixed. I think that's the way so many people were when they watched him. Aside from everything he did in the ring, he was really a great presence backstage. I think the world would have realized sooner or later that this was a really nice man."

H/T to Wrestling Inc. for the transcription
RELATED: Superstar Wrestler Bray Wyatt's Sudden Cause of Death Revealed
Bray Wyatt's segments were unlike anything else in wrestling. Unfortunately, we didn't get to see matches between Wyatt and Foley's Mankind alter ego because I think those would have been amazing.  The promos from that feud would have been legendary as well.
Speaking of Mankind, Foley talked about how much he loved that Wyatt was using his finishing submission move, the Mandible Claw, as his own.  However, he said what he loved even more was that he was able to take the submission from Wyatt. This occurred when Wyatt's alter-ego, The Fiend, attacked Foley and gave him the Mandible Claw on the July 22, 2019 edition of WWE Monday Night Raw.
What other wrestlers do you think inspired Wyatt's character?  Do you think Wyatt's creativity was far beyond other wrestlers like Gewirtz suggested?  What were some things he did that were way beyond his peers?  What do you think will be Wyatt's lasting legacy?  Did you stop whatever you were doing to watch Bray Wyatt like Foley did?  Let us know what your favorite version of Wyatt was on The Illuminerdi's social media.
SOURCE: Ten Count podcast, Wrestling Inc., Oh You Didn't Know?, Wrestling Inc., FOLEY is POD, Wrestling Inc.
KEEP READING: CM Punk And Jack Perry Allegedly Have Heated Backstage Altercation Over Dangerous Spot