One of the common online criticisms of practically any Star Wars series under the guidance of Dave Filoni and Jon Favreau has been how short the episodes are. Having 35-minute episodes is definitely not the norm for your average drama series, in a world where HBO excels at putting together 10-hour-long-episode seasons. Ahsoka has been no different so far, with the first episode clocking in at around 50 minutes but then the next two being significantly shorter — Part Three, "Time to Fly", was around 30 minutes long when you strip out the intro and the credits.
Episodes 4 and 5 of Ahsoka are going to be slightly longer than that, according to a leak from proven runtime scooper @Cryptyc4KQual, who took to social media earlier this week to endorse someone else's info on the fourth episode's runtime and added their own intel on episode 5. According to them, Ahsoka Part Four will be around 42 minutes long with credits, and 38:27 without credits; Part Five will be 49:50 with credits and 46:10 without them. Moreover, Peter Ramsey, who directed the fourth episode, seemingly confirmed the runtime when he reposted on social media a tweet sharing the rumored runtime.
RELATED: The Marvels' Rumored to Have Record-Breaking Short Runtime
Who is directing Ahsoka episodes 4 and 5?
Lucasfilm revealed earlier this year at Star Wars Celebration in London the directing lineup for Ahsoka, and confirmed earlier this summer who would be directing which episode. Part Four is directed by Peter Ramsey, one of the three co-directors of Spider-Man: Into the Spider-Verse, who also helmed the fifth episode of The Mandalorian season 3 earlier this year. Dave Filoni revealed during the panel at Celebration that he wanted to have him on board as he came from animation, much like he did.
If we are to speculate irresponsibly here, Ramsey also directed the episode of The Mandalorian that featured the live-action debut of beloved Star Wars: Rebels character Zeb — could that hint that Zeb also has a part to play in the new Ahsoka episode? Part Three certainly left the door open for that, as Hera's official request to bring in New Republic resources was denied, but that doesn't mean volunteers can't rise up through the ranks.
RELATED: Iron Man 2: Marvel's Creative Committee Removed Tony Stark Domestic Abuse Scenes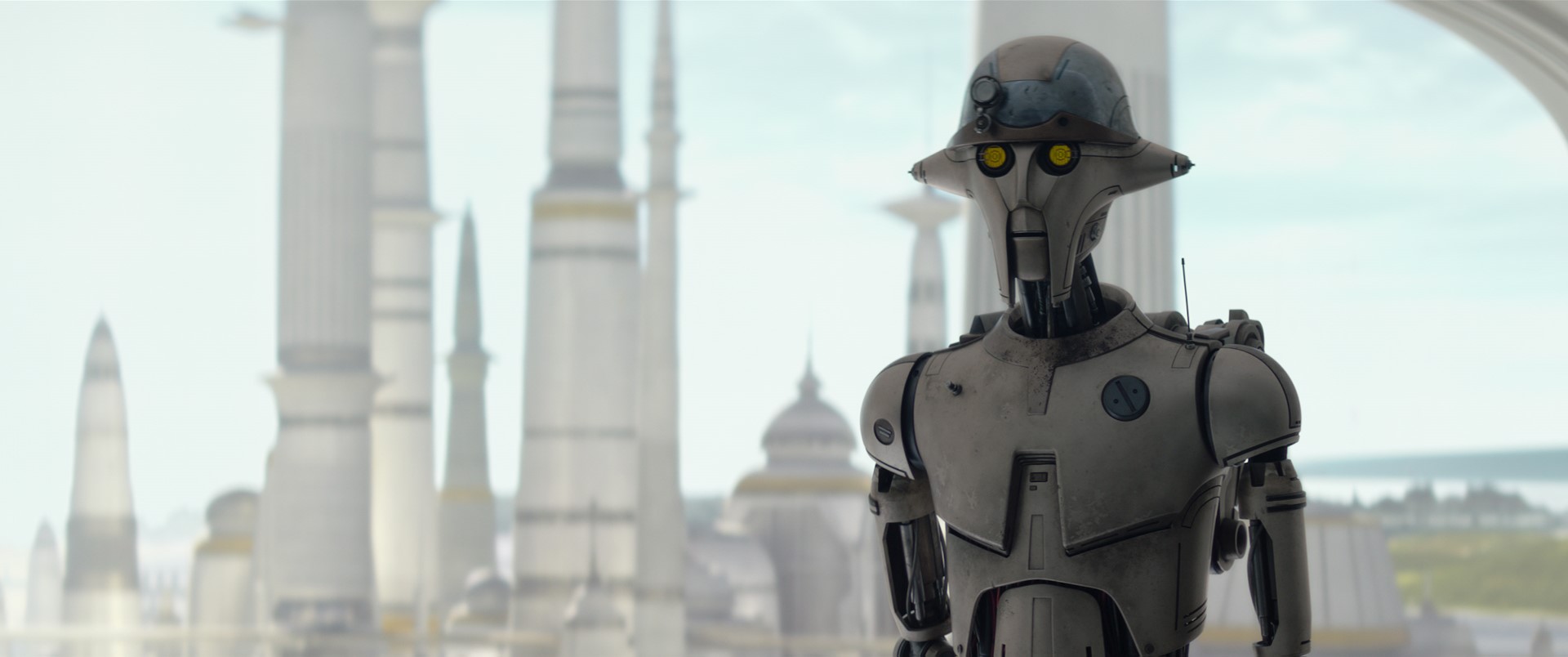 As far as Part Five goes, here is where it gets really interesting. We know that Dave Filoni, showrunner and writer of all eight episodes, as well as director of Part One, is returning to this one. That alone already hints that there's something special going on here, but there are additional clues if you look closely.
We've known for almost two years that Hayden Christensen signed a deal to return as Anakin Skywalker/Darth Vader in the Ahsoka series, but Lucasfilm has kept him completely out of the marketing and his name has been barely acknowledged by the little press the show was able to do.
However, Disney Plus announced before the show came out that on September 15, two days after Part Five debuts on the platform, they will be premiering a new special titled Master and Apprentice: A Special Look at Ahsoka. The timing seems oddly perfect for them to catch general audiences up to speed as to who is Ahsoka Tano in regards to Anakin and why that impactful moment you just saw in the new episode.
As far as the rest of the series goes, TV veteran Jennifer Getzinger (Mad Men, Daredevil) steps in to direct Part Six, with Geeta Vasant Patel (House of the Dragon) doing Part Seven. Fan-favorite Rick Famuyiwa will direct the season finale, much like he did for The Mandalorian season 3. Runtimes for the final three episodes have not been revealed yet, but they could come within the next couple of weeks!
What are your thoughts on Ahsoka so far? Are you enjoying the show or have you been disappointed by it? Are you disappointed that the new episodes will be shorter than the typical HBO drama, or are you happy with the pacing of the ones we've seen so far? Let us know your thoughts on our social media, and stay tuned for more on Star Wars and all things geek coming soon!
KEEP READING: Blue Beetle Review – The Heart and Soul of the DCU