Top Gun: Maverick is yet another blockbuster under Tom Cruise's belt as it gets an almost perfect Rotten Tomatoes score.
Tom Cruise proved that he is still one of the stars in current times who's reliable to make a movie blockbuster. The first wave of reviews for "Top Gun: Maverick" is finally here, and so far critics think the film has all the makings of a massive crowd-pleaser that surpasses its predecessor in a wildly entertaining style.
Top Gun (1986) is a cultural phenomenon, even though it was released to mixed reviews, its timeless charm made it a slam hit, grossing $356 million with a budget of only $15 million. This film became an influence on countless other films and set the standard for summer blockbuster movies at that time.
Paramount Pictures Top Gun: Maverick is one of the highly anticipated films of 2022, fans of the original were eagerly waiting for its release for a long time. The film was originally set to release in the summer of 2019 but was postponed due to the requirement for more time to finish the complex flight sequences and then was further delayed by the pandemic and scheduling conflicts. Paramount and Tom Cruise refused to sell the movie to Netflix or Apple TV+ and held on to the theatrical release as it is a kind of movie that deserves to be seen on a big screen.
RELATED: TOP GUN (1986) REVIEW – WATCHING THE ORIGINAL 36 YEARS AFTER ITS RELEASE AND SEQUEL
The film premiered at CinemaCon on April 28, 2022. A global premiere was hosted in San Diego, California, on May 4. It also had a screening at the Cannes Film Festival on May 18 in an Official Selection Screening. It is scheduled to be released in theaters worldwide on May 27.
High Rating for Top Gun: Maverick
The long-delayed Top Gun sequel is officially Certified Fresh on Rotten Tomatoes, with a near-perfect score of 97% based on 114 reviews, as of the time of writing.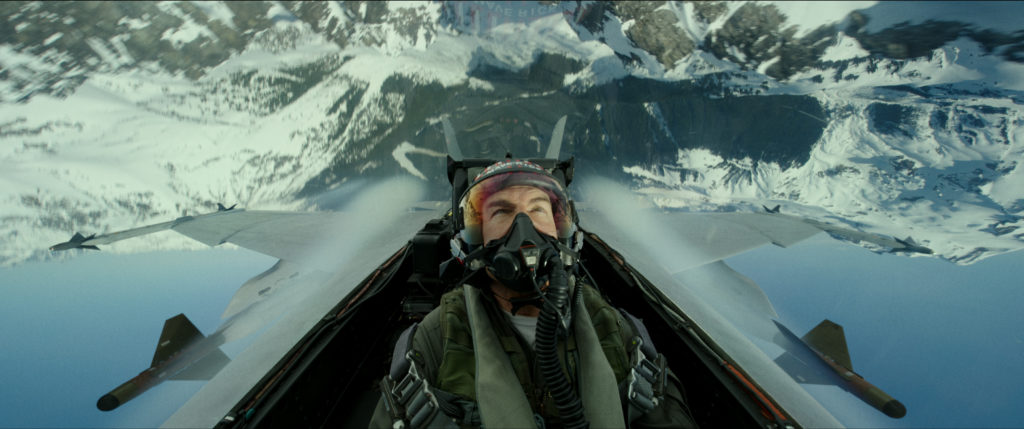 Paramount celebrated the attainment on Twitter, displaying the aggregate site's coveted Certified Fresh badge. As of publication time, the title has 106 reviews on Rotten Tomatoes, with only three that are negative. That's an outstanding show of support for the sequel and forecasts well for its box office collection.
RELATED: ANSON MOUNT REFLECTS ON PLAYING BLACK BOLT IN 'DOCTOR STRANGE IN THE MULTIVERSE OF MADNESS'
In comparison, 2022's highest-grossing movie so far is "The Batman" which holds an 85% rating on Rotten Tomatoes, and that's the best RT score of any major box office success this year (Doctor Strange 2 will top its box office soon). The rest of the year's top five biggest movies are- "Doctor Strange in the Multiverse of Madness" at 2nd, which holds a 74% critical score; while "Uncharted" comes at 3rd position which holds a 41% RT score; "Fantastic Beasts: The Secrets of Dumbledore" holds a 47% RT score; and "Sonic the Hedgehog 2" is the 5th highest, holding a 68% RT score.
Critics are vastly more upholding over Top Gun: Maverick than any of the year's most bankable movies so far, and the movie seems likely to win big with audiences as well. So this movie will likely have great box-office returns. This looks like a pretty echoing win for all involved.
RELATED: THE BATMAN WAS INSPIRED BY THIS SURPRISING JAPANESE FILM: EXCLUSIVE INTERVIEW
Cruise strapped into the F-18 for one last ride, after more than three decades but he pushed the limits further with the sequel that simultaneously presents a new side of a familiar story and honors the original perfectly. This movie is for both the people who watched the original and the newcomers who haven't. Which means that you don't need to see the original to enjoy this film but it adds weight if you did.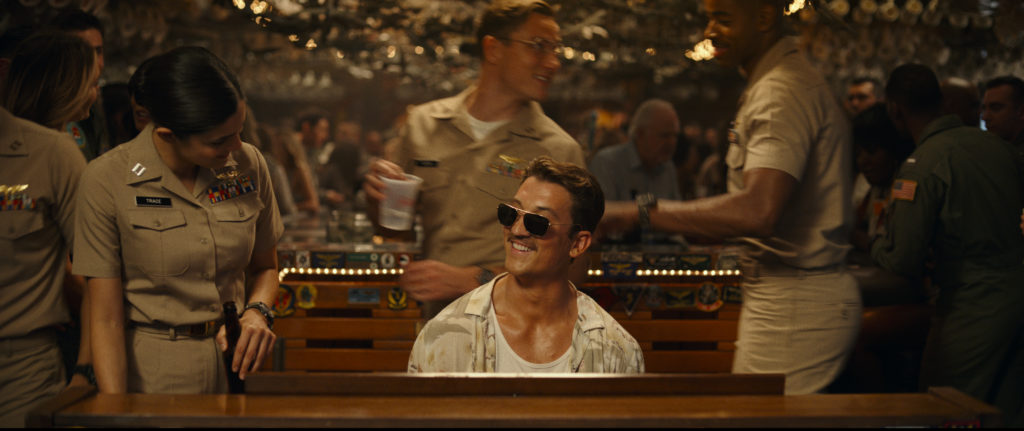 This film especially stands for the celebration of Cruise's continued commitment to risking his life on screen for our entertainment. Top Gun: Maverick is a kind of movie that will be epic to experience in a theater.
RELATED: MAY 2022: NEW MOVIES YOU DON'T WANT TO MISS
The film stars Tom Cruise as test pilot Maverick, alongside Miles Teller, Jennifer Connelly, Jon Hamm, Glen Powell, Lewis Pullman, Ed Harris, Monica Barbaro, Charles Parnell, Jay Ellis, Danny Ramirez, Greg Tarzan Davis, Manny Jacinto, Bashir Salahuddin, Jake Picking, Raymond Lee, Lyliana Wray, Bob Stephenson, Chelsea Harris, and Val Kilmer. Jean Louisa Kelly portrays Carole Bradshaw previously portrayed by Meg Ryan in the first film.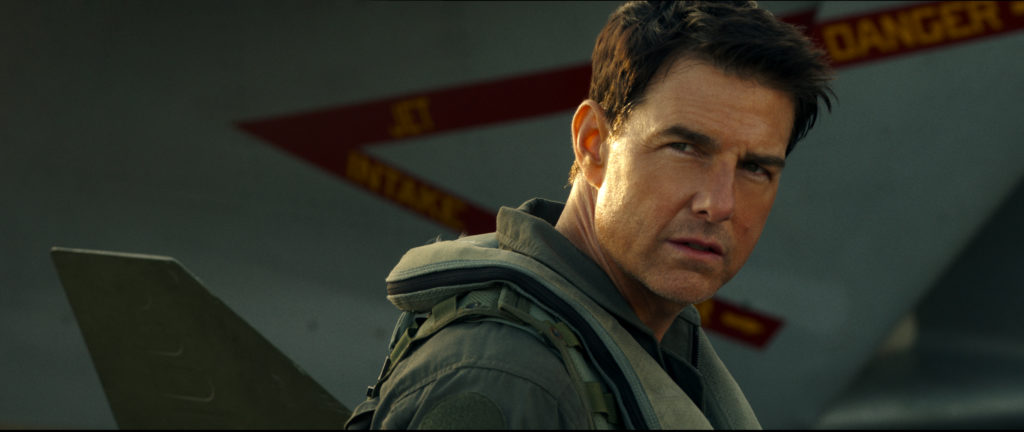 Cruise and Kilmer are the only ones to reprise their roles from the first film. The soundtrack for the film includes a new song by Lady Gaga, "Hold My Hand", she also composed the score alongside Hans Zimmer, Lorne Balfe, and Harold Faltermeyer.
Top Gun: Maverick Synopsis: 
"After more than thirty years of service as one of the Navy's top aviators, Pete "Maverick" Mitchell (Cruise) is where he belongs, pushing the envelope as a courageous test pilot and dodging the advancement in rank that would ground him.

When he finds himself training a detachment of Top Gun graduates for a specialized mission the likes of which no living pilot has ever seen, Maverick encounters Lt. Bradley Bradshaw (Teller), call sign: "Rooster," the son of Maverick's late friend and Radar Intercept Officer Lt. Nick Bradshaw, aka "Goose" (played by Anthony Edwards in the original 1986 movie).

Facing an uncertain future and confronting the ghosts of his past, Maverick is drawn into a confrontation with his own deepest fears, culminating in a mission that demands the ultimate sacrifice from those who will be chosen to fly it."
Top Gun: Maverick will take off into theaters worldwide on May 27, 2022. Are you excited about Top Gun: Maverick? Are you a fan of the original? Are you going to watch it in IMAX or any other enhanced viewing experience? Share your reactions with us after watching the film? Let us know on our social media and be sure to come back to The Illuminerdi for more movie news!
KEEP READING: TOP GUN: MAVERICK REVIEW – OVER 30 YEARS LATER, STILL THE EPITOME OF SUMMER MOVIES
Source: SlashFilm