Chris Evans has become one of Hollywood's most sought-after actors. The actor has come a long way since he first stepped on the entertainment scene. One of his biggest breaks in the industry was playing the iconic Marvel superhero role, Captain America.
The last time fans saw him portray the character was in 2019's Avengers: Endgame. Since then, he has done multiple different roles including the upcoming Netflix film, Pain Hustlers. In an interview with GQ, the actor opens up about the "beauty" in being part of the Marvel Cinematic Universe.
MORE THAN JUST THE MAIN CHARACTER
In the MCU, Captain America has always been seen as one of the main characters. The character has headlined in multiple films throughout nearly a decade yet to Evans, he felt the character was a supporting role as well. "That was the beauty of working on Marvel films. You never really had to be front and center. Even in your own films."
RELATED: A MILLION MILES AWAY PRODUCERS ON HOW MICHAEL PEÑA AND ROSA SALAZAR WERE THE PERFECT ACTORS FOR THE ROLES: EXCLUSIVE
Evans recalls in a podcast where film director Quentin Tarantino spoke about Marvel in Hollywood.
" 'Part of the Marvel-ization of Hollywood is, you have all these actors who have become famous playing these characters, but they're not movie stars. Captain America is the star'-"and I was like, you know, he's right. The character is the star. You're there, but you don't feel the burden of it."

-Chris Evans for GQ-
CHRIS EVANS ON TAKING ROLES
2022 was a big year for Evans as he worked nonstop on three different films. According to the actor, he usually takes one role a year and takes a break. As much as he enjoyed making those three films last year, it was a lot to take on.
RELATED: A MILLION MILES AWAY PRODUCERS ON HOW THEY WORKED WITH THE REAL JOSÉ AND ADELA TO BRING TO LIFE THE HEROIC STORY: EXCLUSIVE
"I think as much as you try to keep the experience of making a film in a vacuum and isolate it from all the kind of egoic narrative that wants to break through… you can't help but be aware of yourself."
The three films were Ghosted, Pain Hustlers and Red One. In 2023, Evans has not been on a movie set. He says he hasn't worked all year and has no plan to for the remainder of the year.
LIFE AFTER MARVEL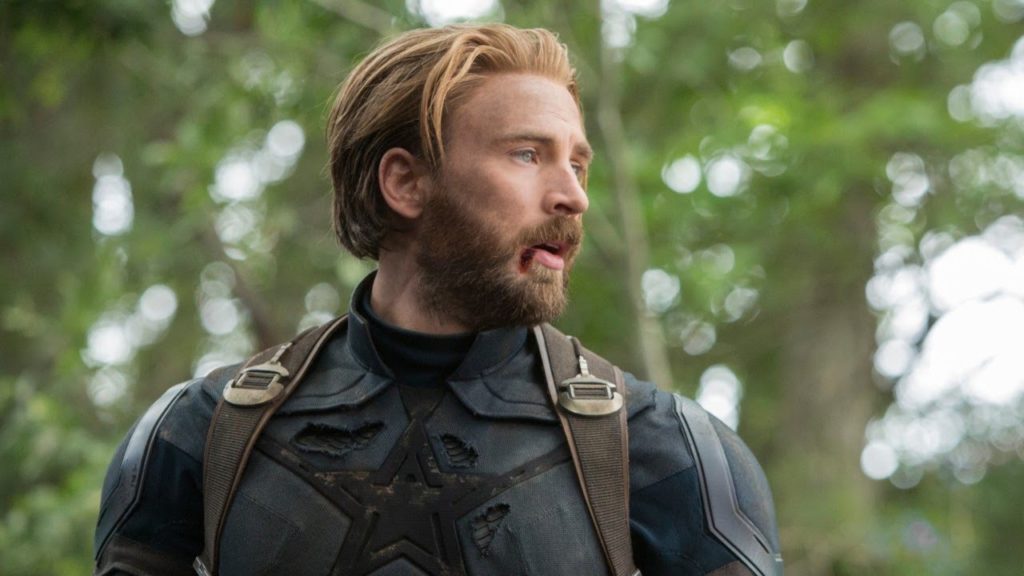 Since Avengers: Endgame, Evans has done other projects like The Gray Man, Ghosted, and Knives Out. When asked if he'd ever go back to Marvel, he says, "Yeah, maybe. I'll never say never, just because it was such a wonderful experience. But I'm also very precious with it. It's something that I'm very proud of."
RELATED: NEW AQUAMAN 2 RUNTIME RUMORS INDICATE AN UNUSUALLY SHORT DCEU EXPERIENCE
Even though it was an enlightening experience to be part of the MCU, Evans does explain that to see him don the shield as Cap once again won't be happening any time soon. According to the actor, he has other interests than just acting.
"Ultimately I really hope to just maybe act a little bit less in my life. I have a lot of other interests. Look, by no means I have climbed any sort of a mountain in this field. I have no oscars and I'm not lumped with other names that are at the top of the mountain in any way. But I also feel very satisfied."

-Chris Evans for GQ-
What's next for the star? He says he would like to work less in acting and do more hands-on projects like directing or something as simple as building things like furniture and pottery. "You just go to your workshop and make something. And how satisfying, how simple, how quotidian. I love acting, but you can't act alone. I chose a profession that requires just a lot of different artists, but it requires an audience."
After making such a long-lasting mark in MCU, what do you think about Chris Evans' plans? Are you a Chris Evans fan? Other than Captain America, what other iconic role is your favorite? Let us know and don't forget to visit our socials. Follow us for content like this and more.
Source: GQ
KEEP READING: Beyond Fest 2023 – 15 Awesome Days of Genre Film Chaos