X-Men 97 is still a ways away, with all signs pointing toward a likely 2024 release. Marvel Studios has remained relatively quiet on the highly-anticipated X-Men: The Animated Series reboot, with only a few tidbits here and there to satisfy fans' cravings.
However, a new rumor suggests an iconic villain is on the way, one that X-Men hasn't explored outside the comics. Potential spoilers ahead.
Enter Madelyne Pryor
According to notable scooper CanWeGetSomeToast, X-Men 97 will feature the animation debut of Madelyne Pryor, with the longtime villain likely to bring some tension to Jean Grey's and Scott Summers' relationship.
First introduced in Uncanny X-Men #168, Madelyne Pryor was a clone of Jean Grey. Following the recent sacrifice of the Phoenix, Mister Sinister took advantage of the situation, creating the clone to have a powerful mutant offspring with Scott.
RELATED: Transformers Producer Gives Intriguing G.I. Joe 'Crossover' Story Tease For Upcoming Sequel
Of course, Cyclops quickly fell for her, as she bore a striking resemblance and had a similar personality to the love of his life. It wasn't long before the two were engaged, with the leader of the X-Men retiring from the group to focus on his new life with Madelyne. They even had a baby, Nathan Summers, who would become Cable.
That being said, Scott isn't the most stand-up guy in comics, and he didn't hesitate to leave Madelyne and Nathan the second he heard Jean was still alive.
Afterward, she resented Scott and Jean, with Mister Sinister explaining that she was just a clone of the Phoenix her entire life. She became the villainous Goblin Queen, using her telepathic abilities to be an on-again-off-again enemy to the X-Men for decades.
RELATED: Fantastic Four: Adam Driver's Reason For Turning Down Mr. Fantastic Role May Have Just Been Revealed
Despite having a rich comic-book history, no X-Men projects, live-action or animated, have utilized her, but it seems all that's about to change with X-Men 97, and we may have already gotten our first look at her.
SDCC May Have Shown Madelyne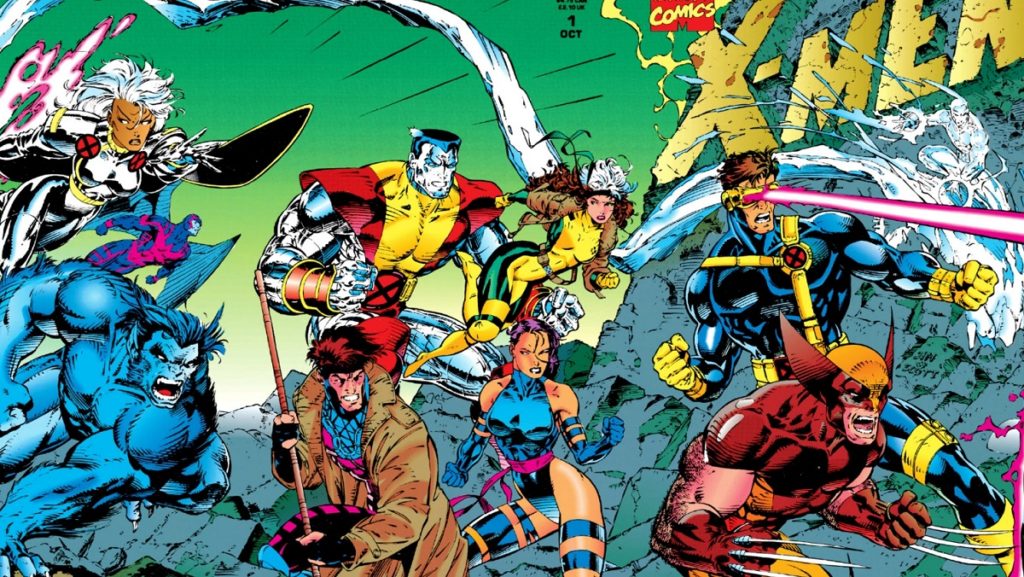 As we said, Marvel Studios Animation hasn't revealed much about X-Men 97, but they did showcase some footage at San Diego Comic-Con 2023.
The sneak peek at the upcoming animated series revealed a pregnant Jean Grey, but what if it was Madelyne? Her introduction to the series could throw a wrench into Jean and Scott's relationship. X-Men 97 could also do a fair bit of retconning, revealing that Scott had previously been with Madelyne, leaving her and an infant Nathan for Jean and the X-Men.
RELATED: Invincible's Season 3 Voice Recording Already Finished Ahead of Strike
X-Men: The Animated Series technically already introduced Madelyne in Season 2's "Time Fugitives." In the episode, Jean reads Cable's mind, seeing Scott with a mysterious red-haired woman. The series didn't outright state this was Madelyne, but given its comic-book accuracy, it couldn't be anyone else.
With Cable and Mister Sinister set to play significant roles in X-Men 97, it looks pretty likely that this rumor will turn out to be true.
X-Men 97 doesn't have a concrete release date, but a second season is already in development.
About X-Men 97
Release Date: Late 2023/2024
Created By: Beau DeMayo
Executive Producers: Kevin Feige, Dana Vasquez-Eberhardt, Brad Winderbaum, Beau DeMayo
Production Company: Marvel Studios Animation
Cast: Ray Chase, Cal Dodd, Alison Sealy-Smith, Jennifer Hale, Lenore Zann, George Buza, Holly Chou, Gui Agustini, Matthew Waterson, Christopher Britton, Alyson Court, Catherine Disher, Chris Potter, Adrian Hough, Anniwaa Buachie, JP Karliak, and Jeff Bennett
Synopsis: Storm and Wolverine try to continue the X-Men. Magneto comes in and wants to step up for Charles Xavier. Sinister comes in to try to end the X-Men once and for all.
Are you excited about X-Men 97? How do you think Madelyne Pryor's arrival will impact Jean and Scott? What other characters would you like to see appear? Let us know your thoughts and theories on social media!
CONTINUE READING: Lando: Donald Glover Will Write New Series and Shares Hopes For Its Development
Source: CanWeGetSomeToast