If there is something Ahsoka likes to do is to include small Easter eggs and references in their movies and TV shows that will have the fans do a real-life reenactment of the Leonardo DiCaprio gif pointing at the screen in Once Upon a Time in Hollywood. Some of them are obvious, like C-3PO appearing in the latest episode or Baylan Skoll mentioning the Clone Wars and Asajj Ventress, and others are hidden, driving a lot of views on YouTube and various social media platforms.
But most importantly, if there is something Dave Filoni, the showrunner of Ahsoka, loves to do even more is to play around with fans. The latest example of that is a blink-and-you'll-miss-it reference he included on Baylan Skoll's (Ray Stevenson) arm in Ahsoka. As eagle-eyed fans have spotted, he has a list of names in Aurebesh (Star Wars' in-universe language) that includes: Luke, Leia, Han, Chewie, R2D2, C3PO, and Ben. Of course, as he probably expected, people are already going nuts with it and speculating on its actual meaning.
The Meaningless Easter Egg in Ahsoka
RELATED: Ahsoka: Live-Action Kanan Jarrus Spotted in Episode 4 Easter Egg
Despite Twitter's obsession with speculating on every minor detail or quick reference to something that may or may not have been intentional, here's the most likely case here: this means nothing. First of all, Dave Filoni loves trolling fans and playing around with their obsession to over-analyze everything and likes to throw some curveballs from time to time. Remember that Aurebesh text in The Mandalorian season 3 translated to "This means nothing. However, fans may interpret the hell out of it. CSI FTW."?
This was probably a case where they wanted something cool in Baylan's wrist that would add more layers to the character; a list of names sounds like a good idea. But what names? People are going to translate it either way so instead of making up names that haven't come up yet and start crazy fan theories as to who they might be, why not double-troll them and insert the most recognizable set of names in the galaxy?
It doesn't even make sense for Baylan, as we know him now, to have a kill list with even some of these characters. Everything we know about him is that he's not the vengeful type; he is actually quite pragmatic, seeking this power he's talking about and trying not to engage with anyone who gets in his way. He was late to the party of igniting lightsabers in the opening scene and was reluctant to do so against Ahsoka in Part Four. He's also a bit in the middle when it comes to hunting down/killing Jedi, and would rather not do it. Why would he want to go after Luke?
And even going down the list, there are a few names even more suspicious. First of all, "Chewie". People who call our favorite Wookiee Chewie are actually his friends, not enemies or people who barely know him. Furthermore, why would he want to go after the droids? To round up the list, I suspect Ben is not Ben Solo, but rather Ben Kenobi — the list is essentially that of the heroes of A New Hope.
Ahsoka Has One Episode Left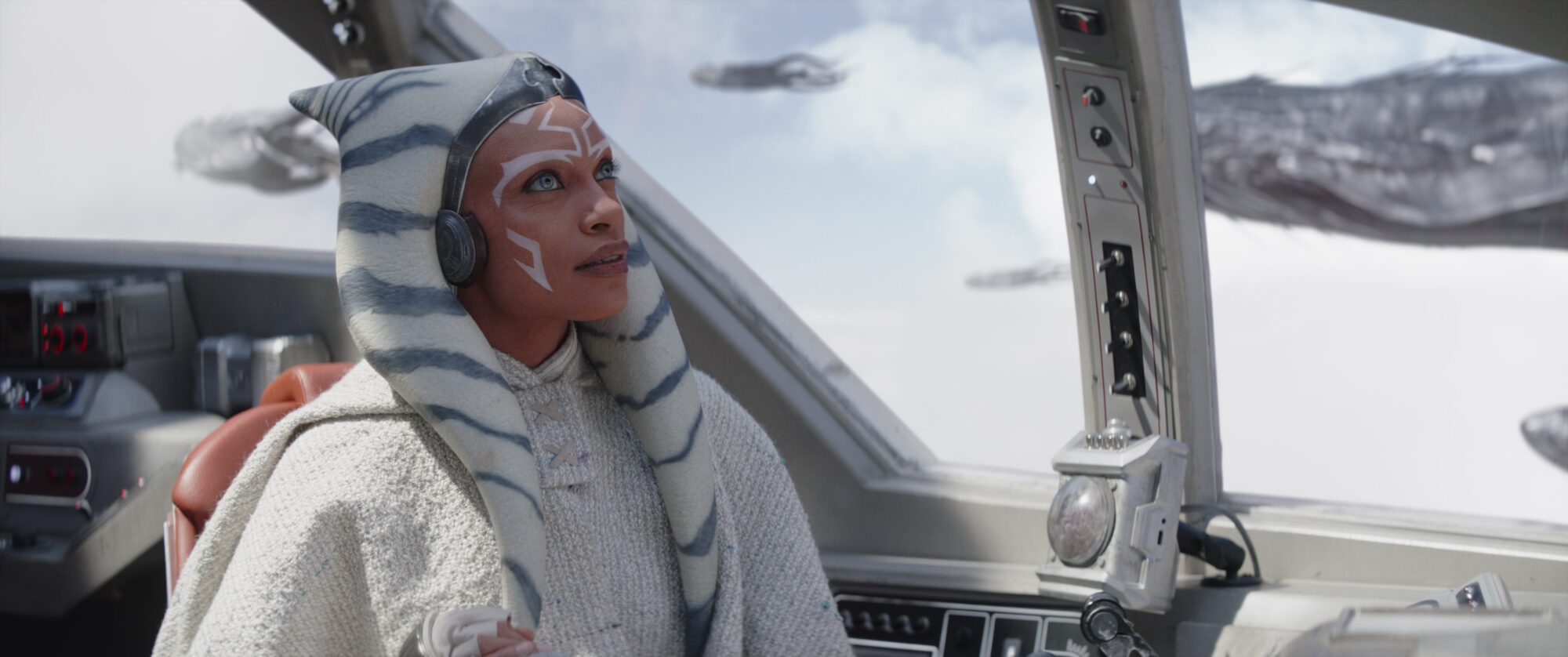 RELATED: Ahsoka: Natasha Liu Bordizzo Is Putting Her Own Fresh Spin On Sabine Wren For The Epic Star Wars Spin-Off In 2023
As of this posting, there is only one episode left of Ahsoka. Part Eight will debut on Disney Plus on Tuesday evening, but it won't be the end of the story. A second season is in the books and should receive the go-ahead once the first season wraps up; it would be released in between The Mandalorian season 4 and Dave Filoni's theatrical film. That is, of course, if the company decides the numbers on the platform are good enough to keep it going — Nielsen's latest report suggests a decline in viewership from week 1 to week 2, though it's hard to know how much having a two-episode drop vs. only one episode played into that.
Despite that, there's enough evidence to suggest that the story of this show will be pivotal for the narrative that Dave Filoni and Jon Favreau are planning in the long term, so even if the numbers aren't up to The Mandalorian levels, they will likely consider it a win and move forward with another batch of episodes.
What do you think about Baylan's wrist Easter egg? Do you think it has actual meaning? What are your thoughts on the series so far? Let us know on our social media!
KEEP READING: Invincible: Get Your 1st Look at the Villain For Season 2!