GameStop is ignoring the law by labeling itself as "essential retail" amid the Coronavirus outbreak.
No one can argue gaming is a huge form of escapism, which is something everyone needs as people begin practicing social distancing, but it isn't seen as essential. Yet GameStop appears to think they know more than the law.
In a memo acquired by Kotaku, they labeled themselves as essential retail because they could "enable and enhance our customers' experience in working from home." While some could argue it is… kind of, it's not hard to remember that all games found in GameStop can be found elsewhere. Particularly through digital storefronts, also known as the only places not likely to ever shut down because those transactions can be done remotely.
What do they want managers to do when approached by law enforcement about closing, though? Well, managers were told to show the officers a document containing the number of the corporate office if they have an issue with the self-appointed "essential retail" classification.
Let's boil this down: GameStop believes themselves to be essential because they sell… Gaming chairs? Plushies? Gaming consoles? What exactly do they think they're providing that's essential? Unless you're talking about the livelihood of game journalists, YouTube content creators, or Twitch streamers… but that's such a minority that targeting them wouldn't make sense since in such a specific industry.
It doesn't help that employees have been worried about their safety. Of course, GameStop promised to provide cleaning supplies, including hand sanitizer, to all their stores, a stay at home policy if you show symptoms, and encourage customers to purchase online instead of on-location.
Did GameStop Deliver?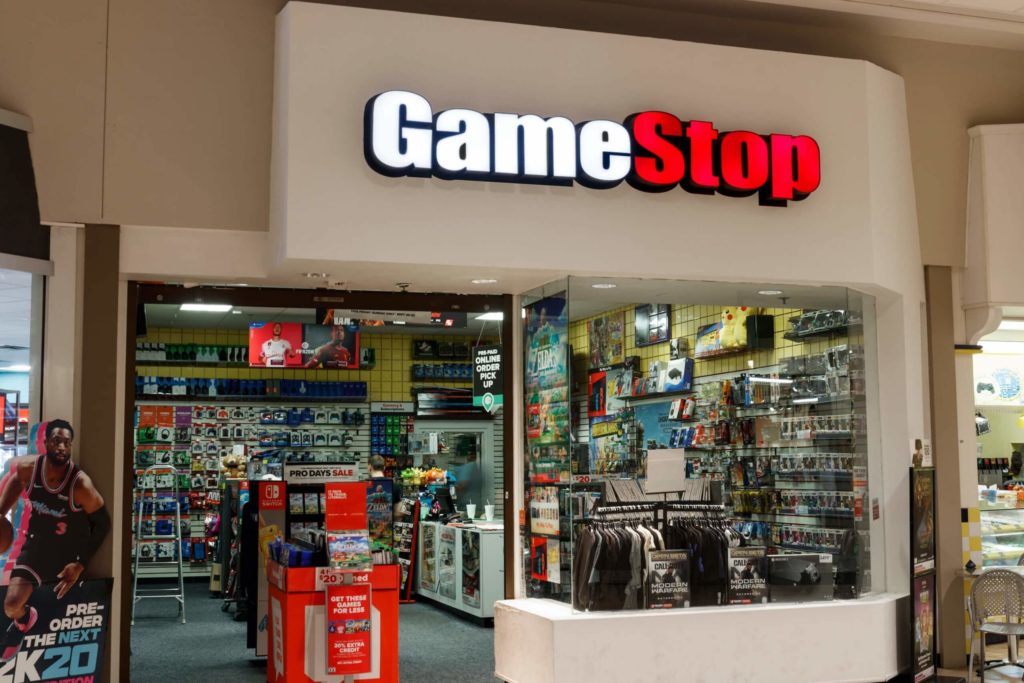 Supposedly, GameStop's been unable to get their hands on enough hand sanitizer or proper cleaning equipment for all stores. It got to the point that some stores have been waiting months for the equipment and had to dip into their own pockets just to get their hands on small bottles of hand sanitizer.
They did claim to be implementing plenty of precautions to stifle the spread. These include shortened hours, only allowing 10 customers in the store at a time, disabling its demos, postponing events until further notice, and more. That said, we can only really take their word for it.
Alright, with all that out of the way, can we agree GameStop isn't essential and it's just their near-bankruptcy state that's causing them to remain open? It's been pretty widely known that GameStop isn't doing as hot as it used to. Instead of changing with the times and making efforts to go digital even as a side hustle, they choose to make efforts to cut staff where they can and continue to act like everything is okay.
I can guarantee I'm not the only one bothered by them claiming to be "essential," as their Twitter feed is full of criticisms and calls to put employees' minds at ease and close the stores. Employees shouldn't have to choose between their well-being or their job. I'm currently on leave as my work is closed for – at most – two weeks. The day before it closed, I was extremely anxious. It's not a good feeling when you deal with people all day. These people deserve better than to be forced to decide if they want to risk getting sick with basically the flu on steroids or their job.
What baffles me the most about this whole thing, though, is how they think they believe they decide if they're essential or not. GameStop isn't essential retail, it's a luxury retail chain. How could they warrant themselves as essential?
RELATED: GAMESTOP RECRUITS FAMED NINTENDO EXECUTIVE REGGIE FILS-AIMÉ ONTO ITS NEW BOARD OF DIRECTORS
The only possible thing they sell that could even remotely "enable and enhance our customers' experience in working from home" would be the gaming chairs or is that just at the GameStops near me here in the Last Frontier state? Do they sell more practical things elsewhere? Am I missing something that could change my tune?
What do you think? Should GameStop reconsider keeping the stores open? Let us know your thoughts in the comments below.