Late last week, it was reported that there was a strong possibility Rosario Dawson was set to take on the role of Ahsoka Tano in the upcoming new season of The Mandalorian. Although many fans were excited at the possible casting news, many were left puzzled as to why Ashley Eckstein – all round Star Wars fan and the original voice of Ahsoka – had not been cast.
Why Not Cast Ashley Eckstein?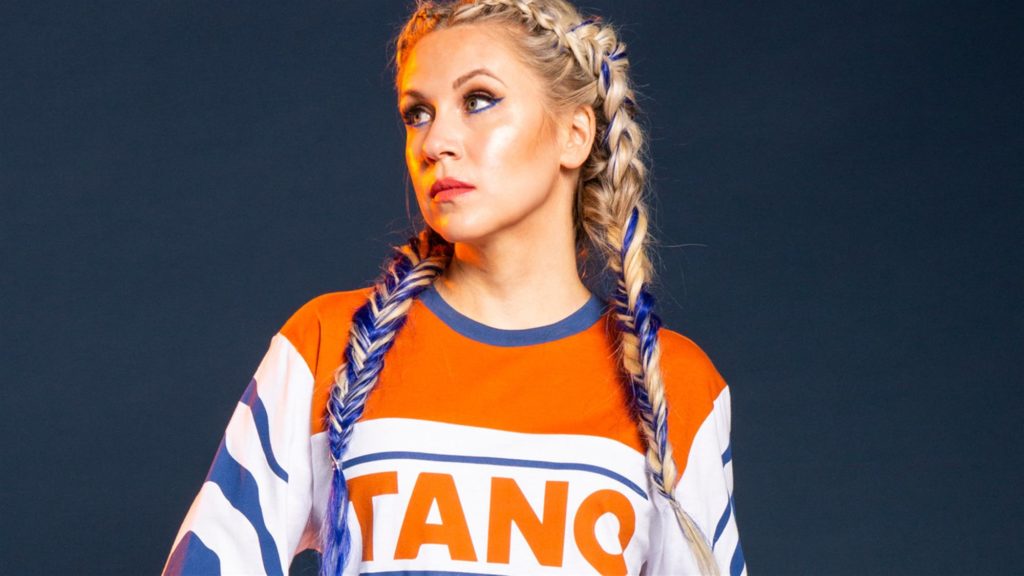 It sure is a little puzzling. Eckstein has been the voice actor for Ahsoka since the beginning. (Well, 2008 when The Clone Wars debuted.) She has provided the voice in Star Wars Rebels as well as a cameo in The Rise of Skywalker. She loves the character and has always been Ahsoka's biggest champion.
RELATED: STAR WARS PROJECT IN DEVELOPMENT WITH SLEIGHT DIRECTOR AND LUKE CAGE WRITER
Not only that, but Ashley Eckstein is a huge all round Star Wars fan and has her own clothing line, Her Universe, that sells 'Fashion for Fangirls.' Eckstein embodies what it is to be a passionate, female Star Wars fan. After having been the voice of Ahsoka for the past 12 years, many believe that she IS Ahsoka and should continue to portray her in live-action.
"This Is A New Day, A New Beginning."
However, there has been much debate as to who could portray Ahsoka in a live action role for years now. A name which has appeared time and time again has been Rosario Dawson. In fact there was even a fan campaign way back in 2017. Rosario was completely in support of the idea and even appeared on Good Morning America stating that it would be "Amazing" to play the beloved character.
RELATED: CASSIAN ANDOR WILL INTRODUCE A NEW EXCITING FEMALE LEAD TO STAR WARS: EXCLUSIVE
In comparison to Ashley Eckstein however, Dawson is a renowned actress and has had a long career dating back to the 90's. With one of her most famous characters for genre fans being Claire Temple from Marvel's Daredevil for Netflix. Although Ashley Eckstein has amazing voice acting skills and made Ahsoka into an iconic and much loved character, she has not appeared in many live-action roles.
The Mandalorian Season 2.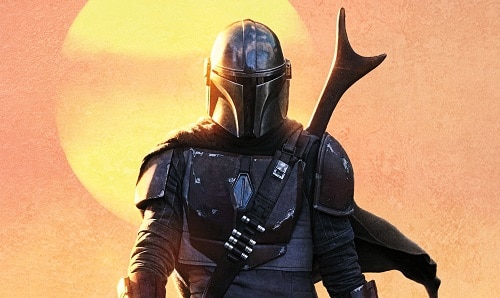 The Mandalorian is a pretty big deal on Disney Plus right now. (Even more so for us UK viewers who get the first episodes today.) It has an amazing team behind it, created by Jon Favreau and directors such as Dave Filoni, Taika Waititi, Rick Famuyiwa, Bryce Dallas Howard and Deborah Chow.
In addition, it has some pretty impressive and renowned acting talent. Perhaps this is why Rosario Dawson has been at the forefront of people's minds as discussion has turned to who could portray Tano in live-action. Hopefully we will get to see how it all pans out when Season 2 finally hits the screens.
RELATED: ROSARIO DAWSON'S ROLE IN THE MANDALORIAN COULD LEAD TO AN AHSOKA TANO SPIN-OFF
To be honest, whatever happens with casting, we can rest assured that the character of Ahsoka is in good hands. With Dave Filoni being a co-creator of Ahsoka, alongside George Lucas, we can be pretty sure that her character will be handled respectfully when transferred to the live-action arena. Hopefully Ashley Eckstein will continue to provide Ahsoka's voice in any future Disney animated projects.
What do you think about the casting news? Would you prefer Disney to stick with the original Ashley Eckstein – Ahsoka? Or are you excited to see Rosario Dawson's take on the character? How do you think Ahsoka fits into the second season The Mandalorian? Let us know in the comment section and on our social media!
Source: ScreenRant.