Jumanji costars are reuniting for new hit-woman film, Shelly.
Many productions in Hollywood are still shut down, but many projects are gearing up to resume shooting soon. Meanwhile, many deals are being made for future projects behind the scenes. One that expected to sell fast is Shelly, a new action-comedy featuring Jumanji franchise stars Karen Gillan and Awkwafina.
RELATED: HOLLYWOOD CONSIDERING FASCINATING POST-PANDEMIC CHANGES INCLUDING PAPERLESS SCRIPTS AND SETS
As reported by Deadline, Awkwafina and Gillan are reuniting for the action-comedy Shelly, an original script written by up and coming writers Michael Doneger (The Escort) and Liz Storm. Television director Jude Weng (known for Fresh Off the Boat, iZombie, and The Good Place) is set to helm the project. Ian Bryce (6 Underground) of Ian Bryce Productions will produce Shelly, with Will McCance as executive producer and Katie Malott as co-producer.
What Is Shelly About?
The story takes place a decade after an embarrassing prom prank ran Shelly Wheeler (Awkwafina) out of town and so hardened her heart that it led her on the path to becoming an ice-cold hit-woman. Revenge threatens to be sweet when she learns her next target is her former high school tormentor, Dianna Park (Gillan). However, Dianna turns out to be not-so-bad in her adult years and unexpectedly befriends Shelly. The assassin finds herself in with the cool crowd, protecting her old nemesis against another hit crew hired to kill both her and Dianna, and hilarity and action ensues.
The tone of this project is described as Mean Girls meets HBO's Barry, which sounds like it has the potential to be a lot of fun. Karen Gillan and Awkwafina have first shared the screen in 2019 Jumanji: The Next Level movie and is expected to return for the sequel. These two actresses make a good comedic duo and they both can pull off some stunts, especially Gillan.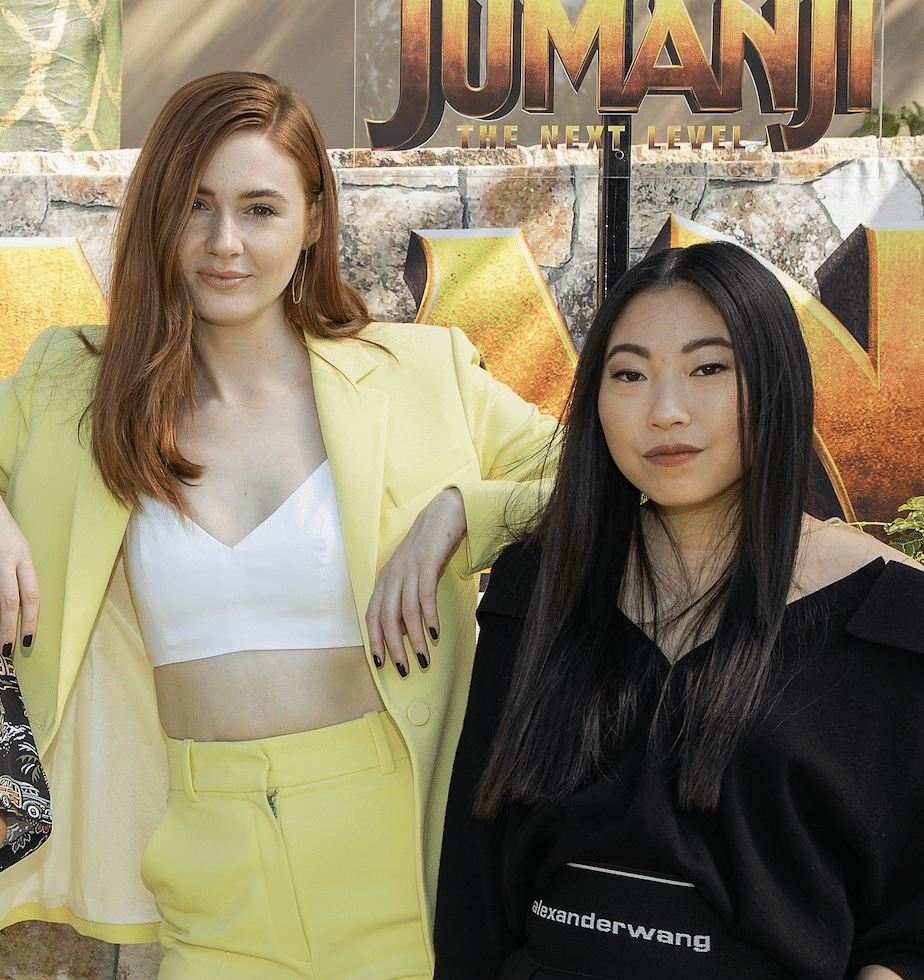 Both Awkwafina and Karen Gillan have dealt with multiple big franchises. Gillan had success with her roles in the Guardians of the Galaxy and Avengers franchises, as well as Doctor Who and Jumanji franchises. She is currently rumored to be at the top of Disney's list to lead the reboot of Pirates of the Caribbean. Awkwafina starred in hits like Ocean's 8, Crazy Rich Asians, and the latest indie movie The Farewell. She's also starring in the upcoming Marvel's Shang-Chi.
Even though they have both starred in big budget movies before, it will be interesting to see if the two stars have enough star power to lead the movie while they are front and center. Will their name alone draw in a crowd, or will the content itself help propel the film forward? The actresses are quite well-known for their high quality performances and have also gained plenty of popularity, so they are capable enough of managing a strong box office if the story is good.
According to Deadline, Ian Bryce productions are currently taking the script around to different studios, hoping to find a home.
Honestly, regardless of whether this looks like a movie headed for a box office hit or not, it's always nice to see actresses getting lead action roles like this. Especially when there is a female director in the director's chair. Hopefully, a studio will pick the rights to this movie and give Shelly the marketing it needs to find a sizeable audience.
What do you think of this Shelly news? Are you excited to see Karen Gillan and Awkwafina in a kickass action-comedy? Let us know your thoughts in the comments below and be sure to come back to The Illuminerdi for more movie news and features.