A new rumor has emerged from the U.K. indicating that things will get crazier than ever for James Bond in the next 007 adventure, No Time To Die
New information has come to light from Daily Mail based on call sheets that were auctioned off on eBay, apparently the upcoming film will include an unexpected twist for the womanizing secret agent. It seems like Bond will have a five-year-old daughter with love interest Madeleine Swann.
The No Time To Die call sheets describe a scene featuring Lashana Lynch's character Nomi helping to get Madeleine Swann and a character named Mathilda to safety. Could the mysterious Mathilda be Bond's daughter as Daily Mail is reporting? 
How Family Life Could Complicate No Time To Die
Bond having a child seems like an interesting choice considering it creates leverage for any number of enemies he has. Bond also doesn't give off much of a fatherly or family man vibe. Especially considering in the last couple movies he destroyed his childhood home and learned that his greatest enemy is also his foster brother, Blofeld. The man who killed his own father when he became jealous of the his paternal relationship with Bond. It looks like No Time To Die will be full of some unexpected twists for Bond who has been relaxing in Jamaica since we last saw him. 
RELATED: KEVIN FEIGE PROMISES BLACK WIDOW TO REVEAL NATASHA ROMANOFF'S ADVENTURES IN BETWEEN MCU FILMS
Madeleine Swann met the British agent in Spectre while Bond was looking into the secret criminal organization Spectre. At the end of Spectre, Bond managed to not only defeat his arch nemesis and foster brother Blofeld, but also ride off into the sunset with Madeleine Swann. Swann, played by French actress Lea Seydoux, will be returning in No Time To Die and it looks like she's been keeping some secrets from Bond based on the trailer.
Considering Swann's father was a member of Spectre, she has knowledge about the criminal organization, it isn't completely surprising that she's been keeping some secrets from Bond. It looks like something from her past will come back to haunt her and introduce a new villain into Bond's seemingly peaceful life in retirement. Not only will Rami Malek (Bohemian Rhapsody) be playing the sinister, mysterious new villain, but Bond's arch enemy Blofeld will be back and mocking him with knowledge of Swann's secrets. 
Bond will also learn that the world of espionage has moved forward since he left the game with Lashana Lynch (Captain Marvel) as Nomi a new 00 agent who seems to believe that Bond should stay retired and out of her way based on the trailer. Craig will also be joined by his Knives Out costar Ana da Armas who will be playing CIA agent Paloma.
RELATED: NO TIME TO DIE THEME SONG TO BE WRITTEN & PERFORMED BY BILLIE EILISH
The 25th official Bond film was originally scheduled to hit theaters April 2nd in the UK and April 10 in the US, but in March it was one of the first movies to be delayed due to COVID-19. No Time To Die is now scheduled to be released later this year on November 12th in the UK and November 25th in the US.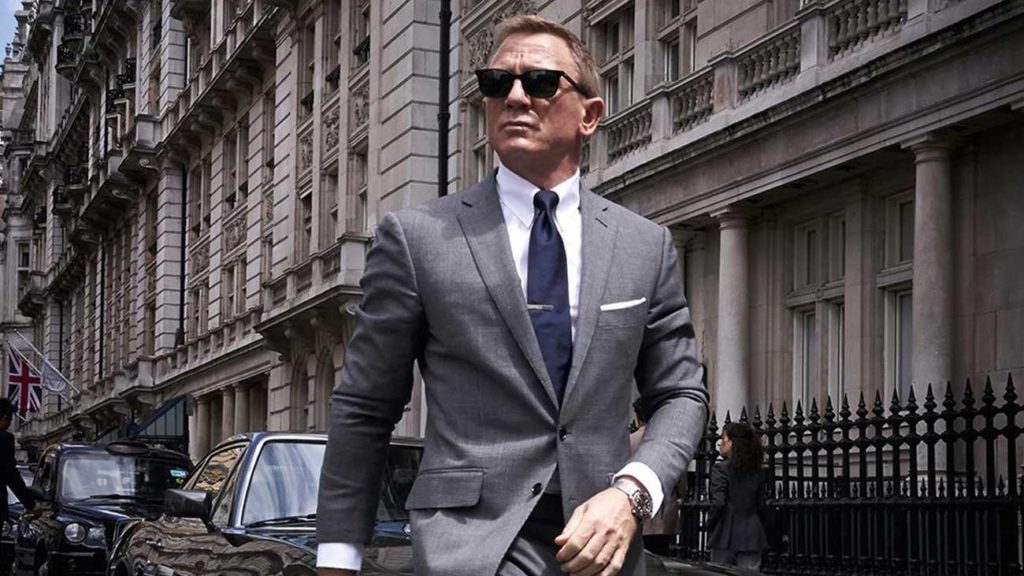 This will be Daniel Craig's final foray as 007, so it is fitting that he could be introducing a historic twist in Bond's life in the form of a young daughter. With rumors like this coming to light, the next film in the Bond saga can't come soon enough. New characters like Nomi and Paloma working with Bond and the possibility of seeing James Bond as a family man means this should be an interesting film in the James Bond franchise.
Read the No Time To Die official synopsis below:
In No Time To Die, Bond has left active service and is enjoying a tranquil life in Jamaica. His peace is short-lived when his old friend Felix Leiter from the CIA turns up asking for help. The mission to rescue a kidnapped scientist turns out to be far more treacherous than expected, leading Bond onto the trail of a mysterious villain armed with dangerous new technology.
No Time To Die is directed by Cary Joji Fukunaga and stars Daniel Craig returning as James Bond, Lea Seydoux as Madeleine Swann, Lashana Lynch as Nomi, and Ana de Armas as Paloma, Ralph Fiennes as M, Naomie Harris as Eve Moneypenny, Rami Malek as Safin, Christoph Waltz as Ernst Stavro Blofeld, Jeffrey Wright as Felix Leiter, and Ben Whishaw as Q. 
KEEP READING: JAMES BOND PRODUCERS SAYS BOND "CAN BE OF ANY COLOR"
What do you think about Bond having a daughter? Are you looking forward to No Time To Die? Leave your thoughts in the comments below or on our social media.
Source: The Guardian