It's Morphin Time! The Power Rangers are on the scene as San Diego Comic-Con At Home continued this weekend.
The panel Mighty Morphin / Power Rangers featured some famous faces such as Erin Cahill and Steve Cardenas who played Jen and Rocky respectively, as well as Ryan Parrott, Marco Renna, and Dafna Pleban and Matthew Levine who have been key figures in the Power Rangers comic-books thus far.
The panel begins with looking back at what comics Go Go Power Rangers and Mighty Morphin Power Rangers have set in stone and now is getting ready to move on to new adventures with the Power Rangers lore and canon of the franchise.
A Look At The New Green Ranger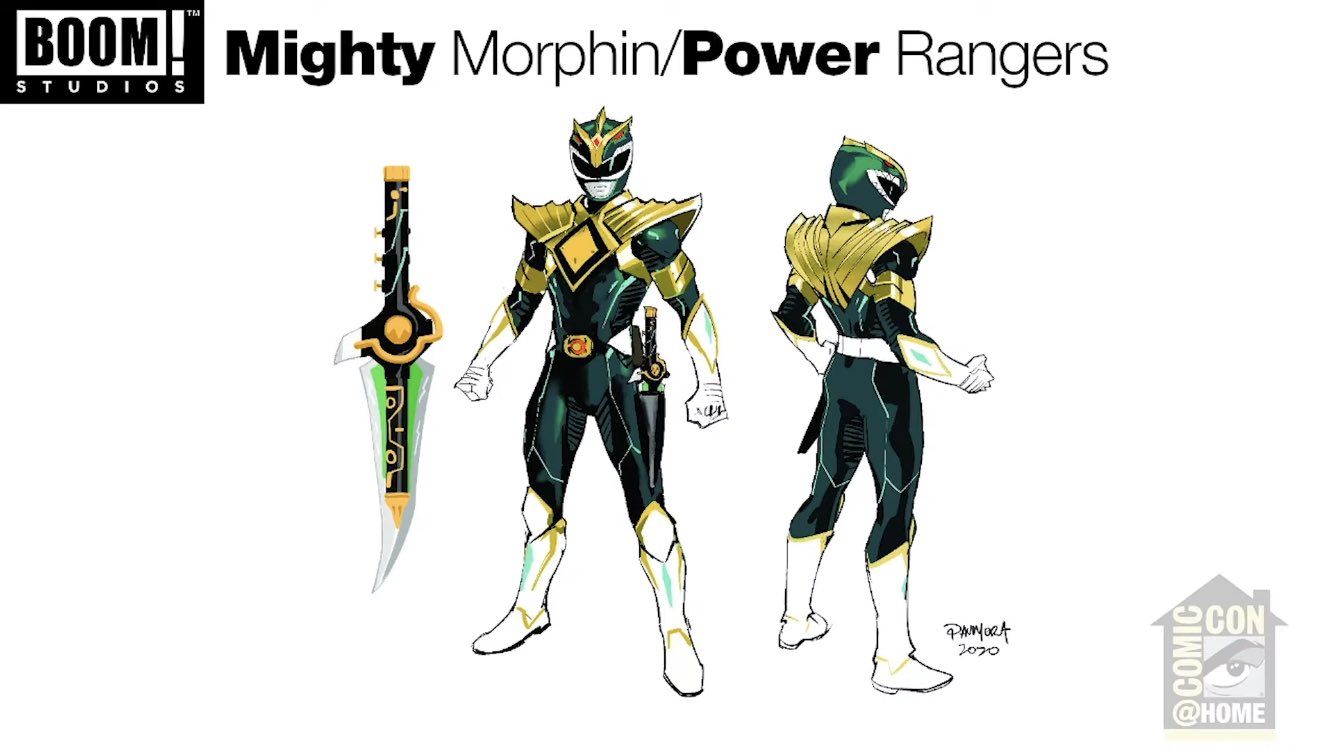 The panel displays the new Green Ranger that will be coming in the comic series which looks incredible and will be fun to see what his role will be in the upcoming comics.
Many fans have speculated about the identity of this new Green Ranger. In regards to who this mysterious Ranger might be, series writer Ryan Parrot had this to say:
"It's exactly who you expect… and who you least suspect…"
RELATED: POWER RANGERS: DRAKKON NEW DAWN COMIC SERIES TO RELEASE THIS SUMMER
This is a very interesting comment from Ryan Parrot for sure… The highest contenders throughout the fanbase currently seem to be either a redeemed Lord Drakkon or even the Ranger's old friend from Go Go Power Rangers, Matt. We will have to wait and see who it will be.
More Information Regarding Power Rangers: Sins of the Future
We learn more about the next graphic novel which is known as Sins of the Future The graphic novel will be a story about the famous Ranger couple Wes and Jen from Time Force.
RELATED: POWER RANGERS: SINS OF THE FUTURE – A PREVIEW OF THE ROMANTIC GRAPHIC NOVEL
We are treated to images from the novel and we see a new creation by artist Guiseppe Cafaro, a new Time Force Black Ranger. The Ranger seems to have a massive sword and is said not to be a fan of Jen Scotts.
We learn the comic and this ranger will have nods and potential easter eggs to the fan-favorite web-series Power Rangers HyperForce. The show was a roleplaying adventure game featuring members of the Ranger community and served as a sequel to Time Force. If you are a fan of HyperForce make sure you keep your eyes out for this release!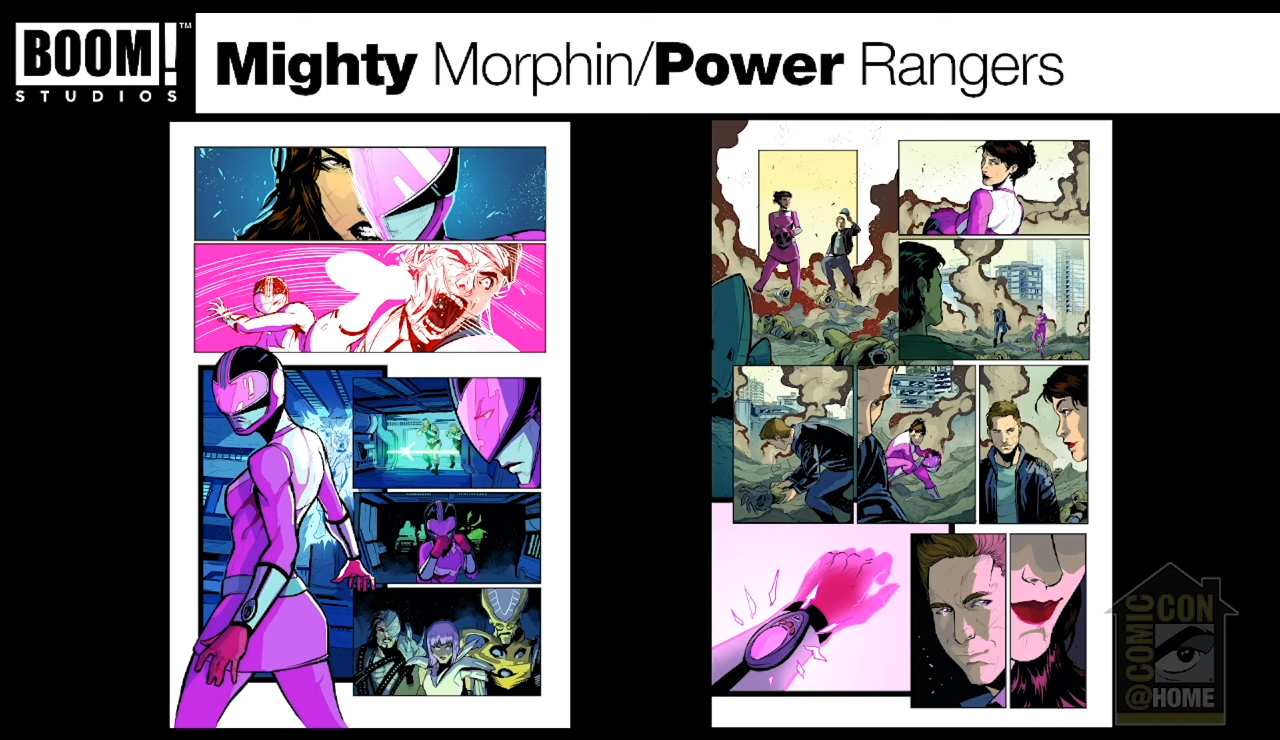 Power Rangers: Sins of the Future will hit comic-book stores on November 3rd.
What do you think of this news? Do you like the design of the new Time Force Black Ranger? Does this make you more or less excited about what's to come in the comics? Let us know in the comments below and make sure you come back to The Illuminerdi for more news and content like this in the future!
KEEP READING: LIGHTNING COLLECTION LORD DRAKKON EVO III FIGURE REVEALED