Work It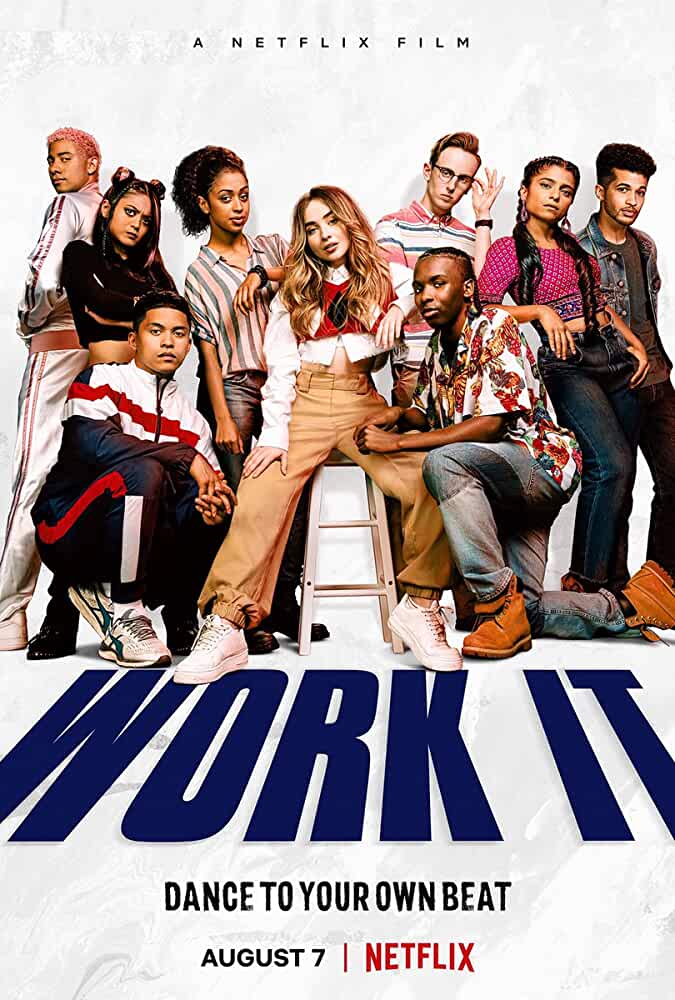 Work It is Netflix's original coming-of-age dance comedy film directed by Laura Terruso (Fits and Starts). The film stars Sabrina Carpenter (The Short History of the Long Road), Liza Koshy (Freakish), Keiynan Lonsdale (The Flash), Drew Ray Tanner (Riverdale), Michelle Buteau (Always Be My Maybe), and Jordan Fisher (Teen Wolf).
The film follows a brilliant but clumsy high school senior, Quinn Ackerman (Carpenter) who vows to get admission to the college of her dreams depends on her performance at a dance competition. To get into her late father's alma mater she transforms herself and forms a misfit squad of ragtag dancers to take on the best squad in school—now she just needs to learn how to dance.
Work It Netflix release date: August 7, 2020
Waiting for the Barbarians
Waiting for the Barbarians is a drama film directed by Ciro Guerra (Embrace of the Serpent) in his English-language directorial debut. The film is based on the novel of the same name by J. M. Coetzee, who also adapted the book for the film. It stars Mark Rylance (Dunkirk), Johnny Depp (Pirates of the Caribbean), Robert Pattinson (The Lighthouse), Gana Bayarsaikhan (Ex Machina), David Dencik (Chernobyl), Sam Reid (Belle), and Greta Scacchi (War and Peace).
It tells the story of a colonial magistrate working at an isolated frontier outpost, and on the brink of retirement, who begins to question his loyalty to the empire. He suffers a crisis of conscience when an army colonel arrives looking to interrogate the locals about an impending uprising, using cruel tactics that horrify the magistrate. The film premiered at the Venice Film Festival on September 6, 2019, and currently holds a 53% rating on Rotten Tomatoes based on 19 reviews. Samuel Goldwyn Films set it for a VOD launch.
Waiting for the Barbarians VOD release date: August 7, 2020
The Secret Garden
The Secret Garden is STX Films' fantasy drama directed by Marc Munden (Utopia, The Devil's Whore) and produced by David Heyman (Harry Potter). He is most known for his incredible work on TV and for creating brilliantly authored, highly visual worlds for viewers to experience. The Secret Garden is based on the acclaimed 1911 novel of the same name written by Frances Hodgson Burnett.
The film was adapted by screenwriter Jack Thorne (Shameless) and has reset the adaptation in a slightly later period. The film stars Dixie Egerickx (The Little Stranger, Summerland) and Colin Firth (Kingsman: The Secret Service), Julie Walters (Paddington, Harry Potter), Edan Hayhurst (There She Goes), Amir Wilson (The Kid Who Would Be King), Maeve Dermody (Griff the Invisible) and Isis Davis (Electric Dreams).
Set in England, The Secret Garden tells the story of Mary Lennox, a prickly and unloved 10-year-old girl, born in India to wealthy British parents who never wanted her. When her parents suddenly die, she is sent back to England to live with her uncle, Archibald Craven on his remote country estate deep in the Yorkshire moors. There, she begins to uncover many family secrets, particularly when she meets her sickly cousin Colin (Edan Hayhurst), shut away in a wing of the house. It is a story of two damaged, slightly misfit, children who heal each other – partly through their exposure to a wondrous secret garden, lost in the grounds of Misselthwaite Manor.
STX Films decided to pull The Secret Garden from its previously scheduled theatrical release and has opted for a digital release instead. Originally set to hit the theaters in April, the film will now be making its debut on PVOD at the suggested retail price of $19.99. This magical movie is filled with great visuals and it is a must-watch for the family audience.
The Secret Garden VOD release date: August 7, 2020
Out Stealing Horses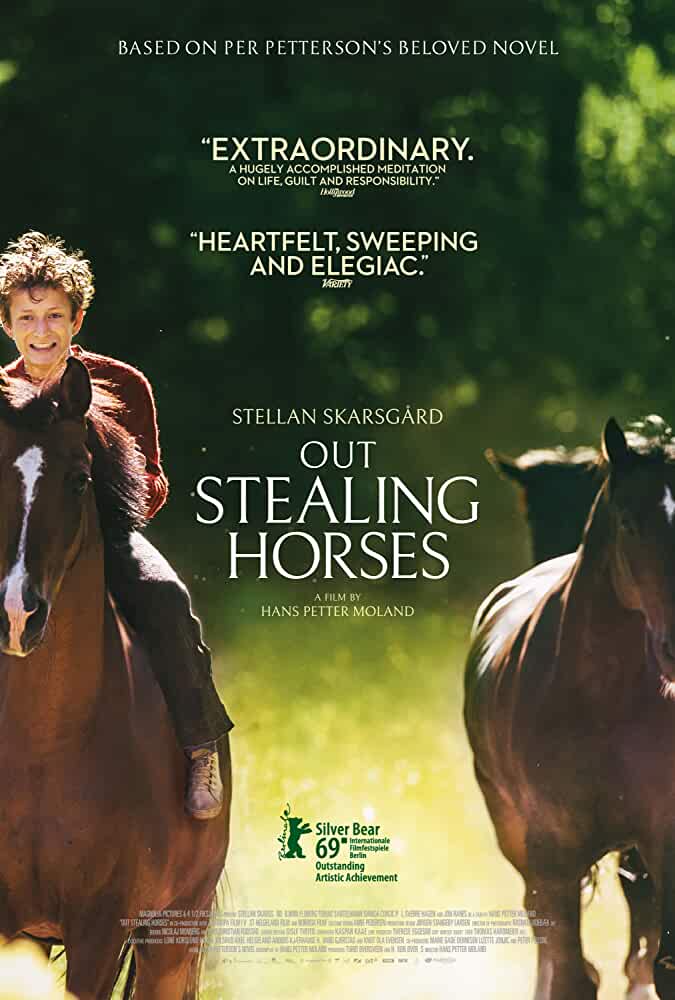 Out Stealing Horses (Ut og stjæle hester) is a 2019 Norwegian drama film written and directed by Hans Petter Moland (Cold Pursuit). It is based on the bestselling novel by Norwegian author Per Petterson. It stars Stellan Skarsgard (Thor), Bjorn Floberg (Insomnia), Tobias Santelmann (The Last Kingdom), Pål Sverre Hagen (Ragnarok), Jon Ranes, Sjur Vatne Brean (The Spy), and Danica Curcic (Darling).
Set in 1999, a 67-year-old Trond (Skarsgard), lives in self-imposed isolation and looks forward to welcoming in the new millennium by spending New Year's Eve alone. As winter arrives he meets one of his few neighbors, Lars (Floberg) a man Trond realizes he knew him back in the summer of 1948, the year Trond turned 15 and the summer Trond's father prepared him to carry the burden of his forthcoming betrayal and disappearance.
At 69th Berlin International Film Festival, the film won the Silver Bear for Outstanding Artistic Contribution. It was selected as the Norwegian entry for the Best International Feature Film at the Oscars 2020, but it was not nominated. Now it is set for a release in VOD to win some audience.
Out Stealing Horses VOD release date: August 7, 2020
I Used to Go Here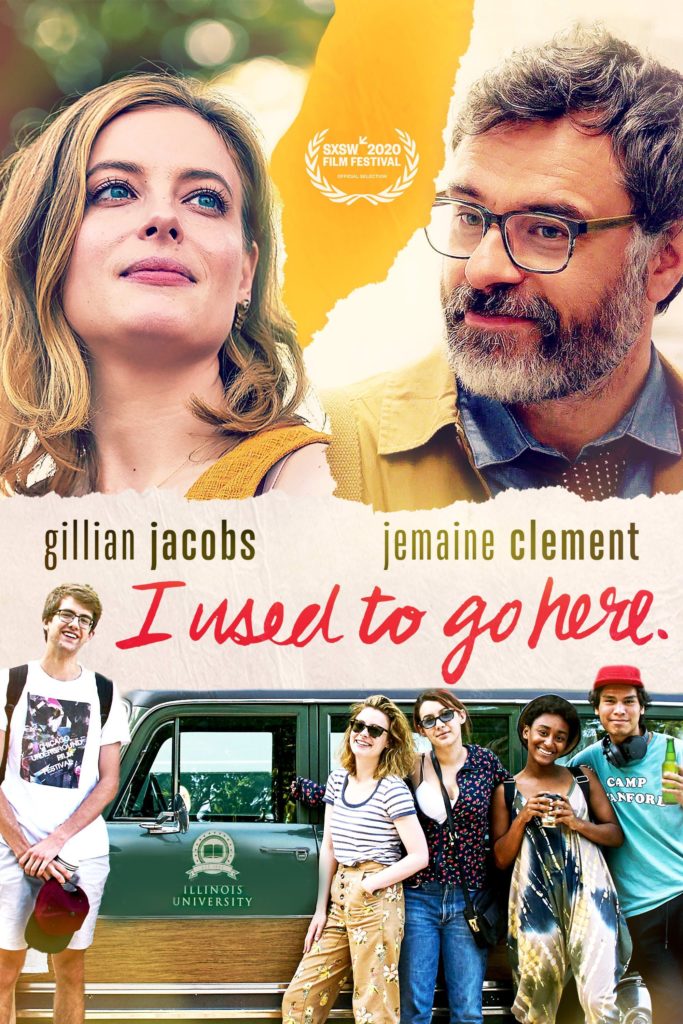 I Used to Go Here is Gravitas Ventures' romantic comedy film, written and directed by Kris Rey (Young American Bodies). It stars Gillian Jacobs (Community, Don't Think Twice), Josh Wiggins (Greyhound), Hannah Marks (Banana Split), Forrest Goodluck (The Revenant), Jorma Taccone (Popstar), Kate Micucci (The Little Hours), Zoë Chao (Strangers), and Jemaine Clement (What We Do in the Shadows).
Following the lackluster launch of her new novel, 35-year-old writer Kate Conklin (Gillian Jacobs) receives an invitation from her former mentor, professor, and old crush (Jemaine Clement) to speak at her alma mater. With her book tour canceled and her ego deflated, Kate decides to take the trip, wondering if returning to her old college as a published author might give her the morale boost she sorely needs.
Instead, she falls into a comical regression, from misadventures with an eccentric group of twenty-year-old college students to feelings of jealousy toward her former professor's new favorite student. Striking the balance between bittersweet and hilarious, Kate finds herself deeply enmeshed and takes a journey through her past to redefine her future.
It was scheduled to have its world premiere at South by Southwest in March 2020. However, the festival was canceled due to the COVID-19 pandemic and the movie is now set for digital release. The film holds a rating of 87% based on 15 reviews with a lot of praise for writer-director Kris Rey. This sweet romantic comedy is a must-watch.
I Used to Go Here VOD release date: August 7, 2020