There are plenty of August movies that are coming to streaming platforms and video on demand this month that we should not miss. This month offers loads of movies belonging to a wide plethora of genres. That includes action flicks, dramas, romantic comedies, horrors, and thrillers
Netflix is known for releasing a lot of content each month and August is looking as heavy as it normally does. Some of them include Netflix original movies, such as: Work It a coming-of-age dance comedy; Project Power, a sci-fi action film; All Together Now a drama and also a few other new movies.
An HBO Max original, An American Pickle a comedy-drama; two Disney+ originals, The One and Only Ivan an adventure drama and animated Phineas and Ferb The Movie: Candace Against the Universe; Amazon's Chemical Hearts a romantic drama; and Hulu's The Binge a new comedy is also coming this month.
Many films have been released digitally for the audience to view on-demand in the last four months. There are a ton of VOD releases in August, those are Made in Italy a comedy-drama; The Tax Collector a crime thriller; She Dies Tomorrow a psychological thriller; Waiting for the Barbarians a drama; The Secret Garden a fantasy drama; Out Stealing Horses a drama; I Used to Go Here a romantic-comedy; The Silencing an action-thriller; Spree a dark comedy thriller; Sputnik a sci-fi horror; Tesla a biographical drama; Superman: Man of Tomorrow; Hard Kill an action thriller all soon becoming available for VOD.
Most of the VOD releases are also opening in drive-ins and select theaters before, or simultaneously, launching on digital platforms.
In August most of the theaters across various countries are planning to reopen and new movies are getting ready to premiere wherever theaters are available instead of waiting for other theaters to come back in full form. The New Mutants is scheduled for this month with the hope of getting movie business back at least in some shape despite knowing the inevitable poor box-office outcome. Also, Searchlight Picture's The Personal History of David Copperfield is set for a limited theatrical release in the US. In cities where theaters are available these movies will be released.
One of the biggest movies of 2020, Christopher Nolan's Tenet is facing constant hurdles due to the COVID-19 pandemic. But Warner Bros. finally decided to first debut the movie internationally at the end of August across 70 countries where a release is possible and release it in the US and rest of the world sometime later possibly in September.
Check out the synopses and release dates for each of these movies below.
August Movies To Watch Out For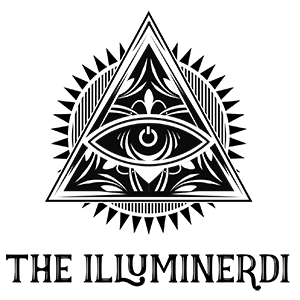 An American Pickle
An American Pickle is an HBO Max original comedy-drama film directed by Brandon Trost in his solo directorial debut. It also stars Seth Rogen…twice.
The film is based upon the 2013 short story "Sell Out" by Simon Rich, who also wrote the screenplay. The film is co-produced by Seth Rogen which also stars Sarah Snook (Succession), Maya Erskine (Plus One), Eliot Glazer (Broad City), Jorma Taccone (Popstar), Sean Whalen (Twister), Molly Evensen (Recovery), Geoffrey Cantor (Daredevil), Joanna Adler (The Sinner), and Kevin O'Rourke (The Irishman).
The film follows Herschel Greenbaum (Rogen), a struggling laborer who immigrates to America in 1920 with dreams of building a better life for his beloved family. One day, while working at his pickle factory job, he accidentally falls into a vat of pickles and is brined for 100 years. The brine preserves him perfectly and when he emerges in present-day Brooklyn, he finds that he hasn't aged a day. But when he seeks out his family, he is horrified to learn that his only surviving relative is his great-grandson, Ben Greenbaum (Rogen), a mild-mannered computer programmer whom Herschel can't even begin to understand.
This Seth Rogen comedy is the first original movie for the new streaming platform. Seth Rogen plays a dual role, the man out of time and his modern-day grandson and their journey together is filled with goofy and heartfelt moments with Seth Rogen-style comedy making this a must-watch.
An American Pickle HBO Max release date: August 6, 2020
Made in Italy
Made in Italy is an IFC Films' comedy-drama written and directed by James D'Arcy in his directorial debut. It stars Liam Neeson (Silence), Micheál Richardson (Vox Lux), Valeria Bilello (Sense8), and Lindsay Duncan (Gifted).
The film follows a bohemian artist, Robert (Neeson) and his estranged adult son Jack (Richardson) travels from London to Tuscany, Italy to sell the house they inherited from his late wife. But the pair must restore the crumbling estate first. The house is a reminder of sweet memories for Robert while his son's memories of the house are not so good. But they both agree on one thing that the house deserves to have its history honored. This is a delightfully sweet story about a father and son's relationship.
Made in Italy VOD release date: August 7, 2020
The Tax Collector
The Tax Collector is an RLJE Films' crime thriller film written, directed, and produced by David Ayer (Suicide Squad). It stars Bobby Soto (A Better Life), Shia LaBeouf (Honey Boy), Cinthya Carmona (Greenhouse Academy), Lana Parrilla (Lost), Chelsea Rendon (Bright), Rene Moran (Stuber), Cheyenne Hernandez (Hawaii Five-0), and George Lopez (Rio).
The film follows two tax collectors David (Soto) and Creeper (LaBeouf) who work for a crime lord named Wizard, collecting his cut from the profits of local gangs in LA. But when Wizard's old rival returns to Los Angeles from Mexico, his entire business is upended, and David finds himself desperate to protect what matters most to him — his family.
The Tax Collector is a gritty movie in the vein of David Ayer's previous films, especially the Christian Bale led flick, Harsh Times (2005). Ayer's last two movies Suicide Squad and Bright didn't work out so well and with this movie, Ayer is coming back to his roots.
David Ayer and Shia LaBeouf are reuniting for this after their acclaimed Fury (2014) movie. Shia LaBeouf made a huge come back last year and he is committed so hard to this role, looks like he is going to continue his streak with this movie. The movie had its drive-in premiere on July 30th and it is set for a VOD release.
The Tax Collector VOD release date: August 7, 2020
She Dies Tomorrow
She Dies Tomorrow is Neon Pictures thriller film written, directed, and produced by Amy Seimetz (A Horrible Way to Die). It stars Kate Lyn Sheil (You're Next), Jane Adams (Eternal Sunshine of the Spotless Mind), Kentucker Audley (Open Five), Josh Lucas (Glory Road), Katie Aselton (Bombshell), Chris Messina (Birds of Prey), Tunde Adebimpe (Rachel Getting Married), Jennifer Kim (Mozart in the Jungle), Olivia Taylor Dudley (Transcendence), Michelle Rodriguez (Fast & Furious), and Adam Wingard (Blair Witch).
The film follows Amy (Lyn Sheil) who is ravaged by the notion that she is going to die tomorrow, which sends her down a dizzying emotional spiral. Amy's carefully mended life begins to unravel. Amy's delusions of certain death become contagious to those around her. When her skeptical friend Jane (Adams) discovers Amy's feeling of imminent death, they both begin bizarre journeys through what might be the last day of their lives. As a result, Amy and her friends' lives spiral out of control in a tantalizing descent into madness.
Director Amy Seimetz and Kate Lyn Sheil are re-teaming for this after Seimetz's directorial debut, Sun Don't Shine. The movie was going to have its premiere at South by Southwest in March. However, the festival was canceled due to the COVID-19 pandemic and the movie is set for digital release. With this second feature, Amy Seimetz solidified that she is not only a great actor, but also a great director. Which indeed holds an 84% RT score based on 31 reviews with a lot of praise for the writer-director. She Dies Tomorrow is a gripping and terrifying R-rated psychological thriller which is a must-watch.
She Dies Tomorrow VOD release date: August 7, 2020