Netflix's upcoming adaptation of Neil Gaiman's seminal Vertigo series Sandman has officially found its first director. The long-gestating series has, the Illuminerdi can confirm, signed director Toby Hayes to the series for an undisclosed number of episodes.
This is another step towards the highly-anticipated fantasy series finally coming to live-action after many previous failed attempts and bodes well for the potential of the show.
WHAT DIRECTOR HAS JOINED PRODUCTION ON SANDMAN?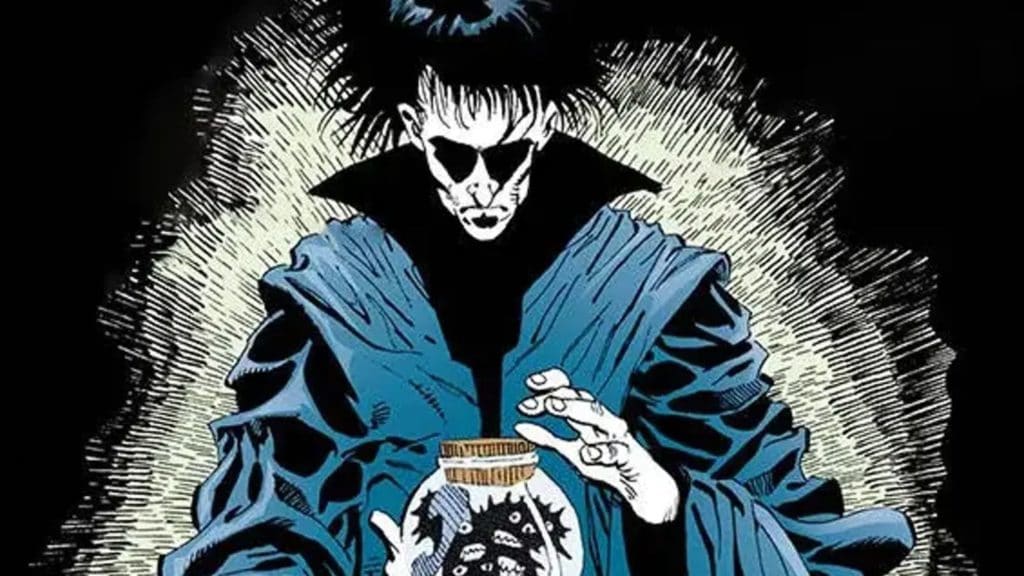 The series, which is currently set for ten episodes with the streaming service and with plenty of room to grow, was developed alongside Gaiman by screenwriters David S. Goyer (Batman v Superman: Dawn of Justice) and Allan Heinberg (Wonder Woman). It's being produced by WBTV, and is currently accepting self-auditions for the lead role of Morpheus. The series will largely follow the story of the source material and will (primarily) focus on Morpheus, Lord of the Dreaming. Morpheus is one of the seven Endless – extremely powerful and abstract figures in the universe.
RELATED: DETAILS ON NEW TWINS CASTING FOR OBI-WAN DISNEY PLUS SERIES: EXCLUSIVE
From his realm, Morpheus plays a vital role in the basic structure of the reality that humanity knows. However, in the early 20th century, a wizard tries to capture Morpheus' older sister Death in a bid to bargain for eternal life. Instead, he locks away Morpheus from his kingdom for decades until Morpheus breaks loose and sets out across the world to recover his lost artifacts of power. Along the way, he encounters numerous fantastical and powerful figures, while also rediscovering his place in the world.
Toby Haynes is a veteran of sci-fi and horror: he directed multiple episodes of the Matt Smith incarnation of Doctor Who (including the genuinely epic Series 5 two-part finale, "The Pandorica Opens" and "The Big Bang"). He also helmed the Star Trek-inspired episode of Black Mirror, "USS Callister," which focused on the avatars trapped in a sadistic bully's game version of a sci-fi adventure series. That episode of Black Mirror, arguably one of the highlights of a very impressive show, ended up winning four Primetime Emmy Awards, which suggests Sandman is attracting some serious talent behind the camera.
Haynes is a fitting pick for the material, with a solid level of experience tackling high-concepts with a touch of humanity. It's exciting to see him join this project. It's unknown how many episodes he'll helm, though it's likely he won't be directing the entire series. Movement on the television series – coupled with the recent star-studded Sandman audio drama that was produced earlier this year – have brought Sandman back into the spotlight for numerous fans.
RELATED: BRIE LARSON REVEALS THE STAR WARS EPIC SHE AUDITIONED FOR AND HER EXCITEMENT OVER METROID
But it remains to be seen what other talent will sign on for the show – through it's notable that fan-favorite James McAvoy (Glass) played Morpheus in the audio drama. Previous character listings for Sandman suggest that events form the earliest arc of the series, "Preludes and Nocturnes," might be extended to fill more time in the show.
Who do you want to see direct episodes of Sandman? What storylines would you want them to helm? Let us know in the comments below, and make sure to subscribe to all things Illuminerdi. And remember – we're always watching.
KEEP READING: NEIL GAIMAN ANNOUNCES CAST OF DC'S SANDMAN AUDIO DRAMA AND IT'S EPIC