During DC Fandome, Batwoman fans got to hear from the new Batwoman, Javicia Leslie, for the first time. Fans were shocked when the news broke that Ruby Rose would not be returning as the titular character in the next season of Batwoman many were and curious and a bit nervous about what the future of the series would be. It was then revealed that instead of recasting Kate Kane the team behind Batwoman decided to introduce a new character that would take on the mantle.
During the DC Fandome panel Legacy of the Bat, Batwoman showrunner Caroline Dries and new lead Javicia Leslie were able to talk a little bit about what fans can expect from season two and the new character, Ryan Wilder, who will become the new Batwoman.
Caroline Dries talks a bit about season two, "Kate Kane has disappeared in season 2…But it also gave us this really unique opportunity to create a new Batwoman."
RELATED: RUBY ROSE MYSTERIOUSLY LEAVES BATWOMAN AFTER SEASON 1
Having Kate Kane disappear makes sense if the writers want to keep the door open for Rose to possibly make an appearance in the future. That being said, Kate Kane's mysterious disappearance harkens back to the question of where Bruce Wayne disappeared to during season one. Hopefully the story has a new angle and doesn't feel repetitive. Javicia Leslie talked about finding out she's the new Batwoman and the importance of the role not only in history, but for herself.
"I found out an hour before everybody else found out so I was pretty shocked along with the entire world and then I was like looking though some of the articles. And one of the publications put 'Javicia Leslie is breaking history by being the first black woman to play Batwoman.' And then it changed for me."
RYAN WILDER THE NEW BATWOMAN
The new character Ryan Wilder, created by Caroline Dries, is described as:
"Ryan Wilder is about to become Batwoman. She's likable, messy, a little goofy and untamed. She's also nothing like Kate Kane, the woman who wore the Batsuit before her. With no one in her life to keep her on track, Ryan spent years as a drug-runner, dodging the GCPD and masking her pain with bad habits. Today Ryan lives in her van with her plant. A girl who would steal milk for an alley cat and could also kill you with her bare hands, Ryan is the most dangerous type of fighter: highly skilled and wildly undisciplined. An out lesbian. Athletic. Raw. Passionate. Fallible. And very much not your stereotypical all-American hero."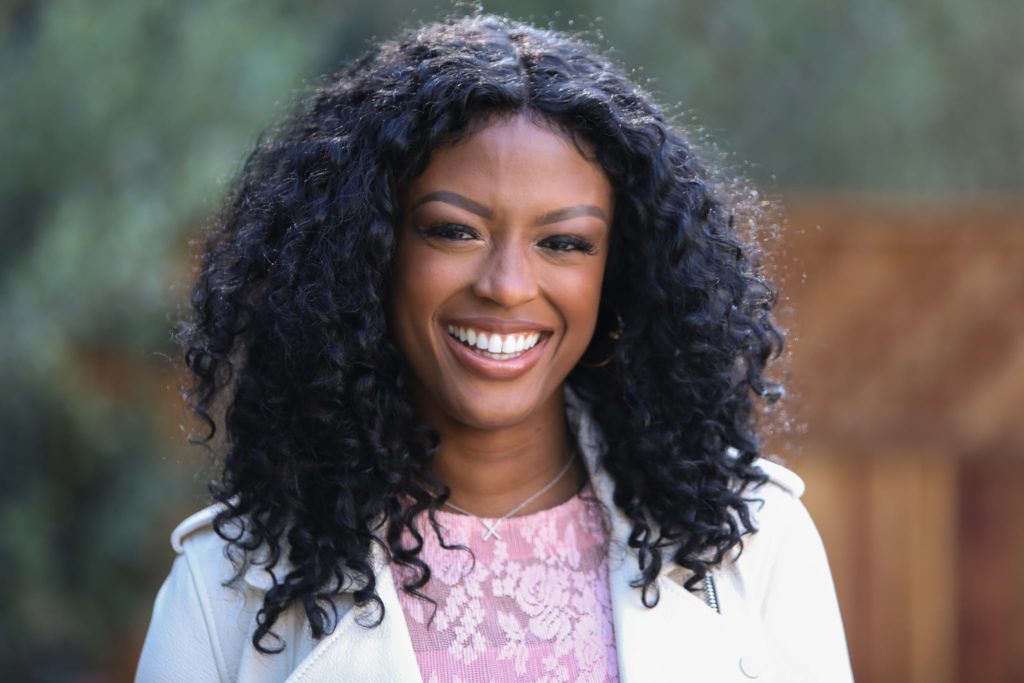 RELATED: JAVICIA LESLIE CAST AS THE NEW LIVE-ACTION BATWOMAN
This is not the Batwoman that fans have seen before. And showrunner Caroline Dries makes it clear that that's the point. When asked how this new character would fit into the legacy of the Bat Caroline had this to say,
"Well, at first she doesn't fit. That's the story. She doesn't fit literally. She makes it fit her and in making it fit her she makes the bat accessible to this whole other world of people who normally might not have had a hero to look up to. And so she puts her stamp on the legacy."
Bringing in this new version of Batwoman who opens up a world of possibilities not only within the show, but the world as a whole is something that Javicia also sees as important. She talked a bit about the diversity within the DC universe specifically in the Arrowverse that Greg Berlanti has helped create.
"What I love about DC. What I love about WB. What I love about Berlanti is that you have these iconic characters and they've done this amazing job making the so many different ethnicities, and shapes and sizes. And things that weren't as typical as you may have imagined when you were a kid and seeing them. And what DC has done, what WB has done, what Berlanti has done is that they showed us that you can be anything no matter what the color of your skin is."
Javicia seems excited to become the next Batwoman and appreciates the importance of this character for people that don't usually see themselves represented as a superhero. The genuine enthusiasm she had while talking for just a few minutes was infectious. It should be interesting to see her talk more about taking on this role and to hear Caroline Dries talk more about what we can look forward to in season two during the Batwoman panel which is scheduled for September 12, 2020 when DC Fandome will continue with more content.
What do you think about Javicia Leslie as the new Batwoman? How do you think this new character will fit into the world of Batwoman or the Bat legacy? Share your thoughts in the comments below or on our social media.  
KEEP READING: BATWOMAN SHOWRUNNER EXPLAINS THE "FUN" IN CREATING A NEW HEROINE