At DC Fandome Neil Gaiman's graphic novel series Sandman was celebrated with The Sandman Universe: Enter The Dreaming panel.
Gaiman himself talked about creating the Sandman graphic novel about thirty years ago and now seeing it become an audio drama on Audible, as well as a Netflix series. The other guests on the panel which included G. Willow Wilson who is writing the new Sandman Universe series: Dreaming The Waking Hours, Dirk Maggs who directed the Audible audio drama adaptation of Sandman, and Michael Sheen who voices Lucifer in the Sandman audio drama all talked about the importance of graphic novel series to them and how it has affected them not only as artists, but personally as well.
Gaiman talked about the Audible audio drama and how it is probably the closest to an audio book of the original graphic novels that fans will get. Gaiman and Maggs worked to adapt the source material to fit the audio medium, but it sticks very close to the original graphic novel.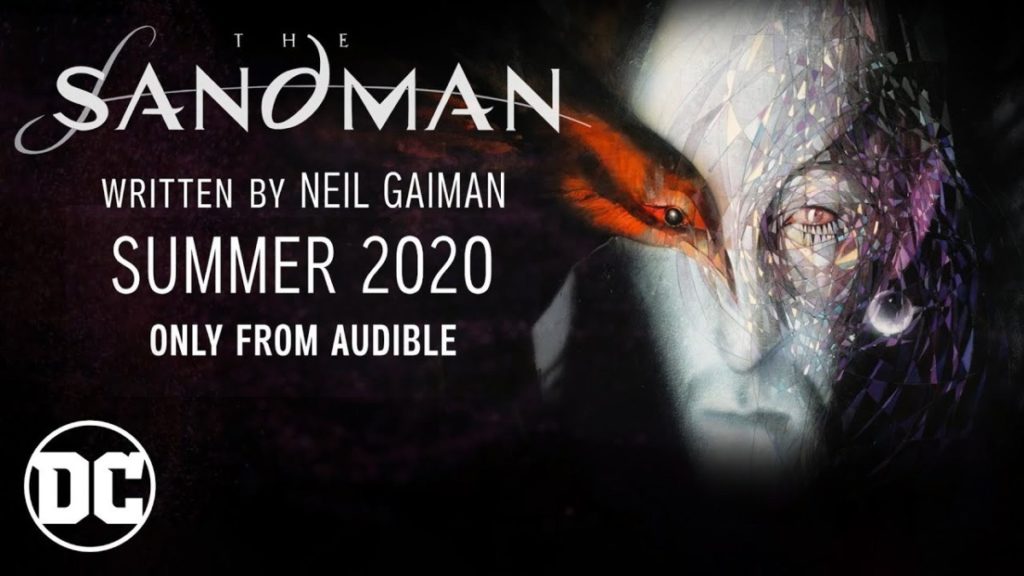 RELATED: NETFLIX'S SANDMAN RECRUITS DOCTOR WHO AND BLACK MIRROR DIRECTOR: EXCLUSIVE
Gaiman wasn't able to talk too much about the Netflix series, but he does mention that much like every other TV series and film, it was halted by the COVID-19 pandemic. And while the delay is disappointing they have been taking this time to get the scripts as close to perfect as possible. With that said Neil Gaiman was able to share some good news.
"Right now, as the universal pause button is starting to come off, we're starting to cast again. I'm getting these inspiring and wonderful emails with production designs, with places that I've only ever seen in the comics before now being rendered in 3D and I'm being asked to comment on it. That's amazing."
SANDMAN NETFLIX SERIES CHANGES TIME PERIODS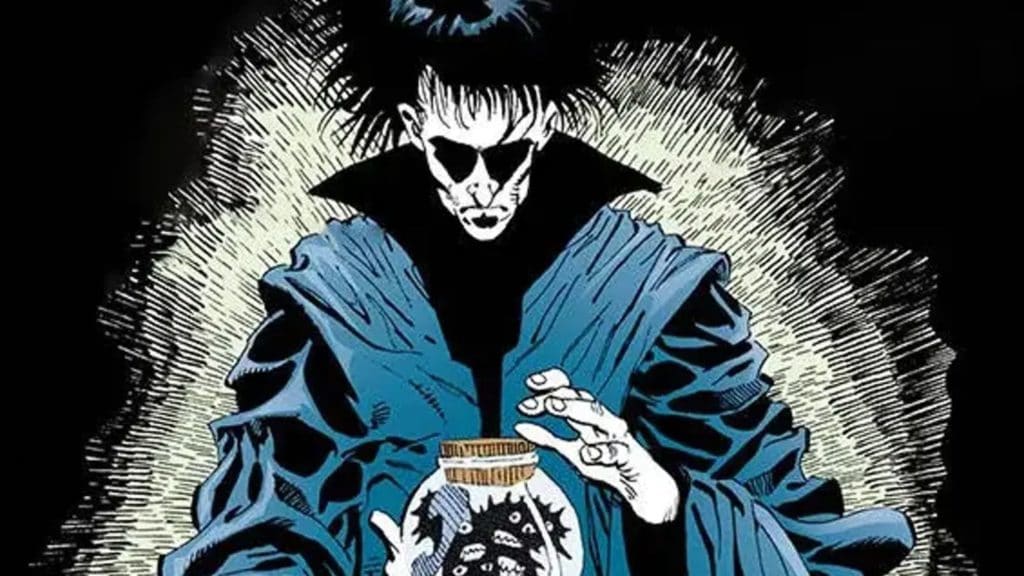 So it looks like not only are the scripts getting polished to perfection, but the production team is getting started with their plans. The fantastical worlds fr9m the graphic novels being pulled from the pages and transformed into these three dimensional models has to be a hugely exciting part of the process for Gaiman. An especially intriguing piece of information that Gaiman shared is the change in setting for the Netflix series.
RELATED: SANDMAN'S SUPPORTING CHARACTERS HINT AT A MAJOR COMIC STORYLINE AS THE ARC FOR SEASON 1: EXCLUSIVE
"What we're doing with Netflix is saying 'Ok it's still going to start in 1916, but the, the thing that happens in Sandman 1, the point that the story starts is not 1988. It's now. And how does that change the story? What does that give us? What does that make us have to look at that we wouldn't have to look at if we were setting it as a period piece? What is that going to do to the gender of characters, what is that going to do to the nature of characters?"

Gaiman continued, "What's that going to do to the story? And that has been an absolute delight. Because it means we are always being true to the story and being true to the characters. But it gives us tremendous freedom to go, 'Ok if we were doing it now what would Sandman be?' And that, again, is very liberating."
So while Morpheus will still be captured and held prisoner, but he doesn't manage to escape until now instead of 1988. Gaiman was very enthusiastic about this change and he talked about the world of possibilities that this opens up. With the change in time period it looks like this Sandman adaptation could have some interesting new aspects. Gaiman talks about how this opens up a number of possibilities for the Netflix adaptation while staying true to the story that fans love.
While fans will have to wait a while longer for the Netflix series, they can listen to the Sandman audio drama on Audible now which has an impressive star-studded cast. Gaiman and Miggs talked about being able to get the impressive actors on board because so many of them are fans of Sandman. Are you excited about the Sandman Netflix series? What do you think about it being set in the present instead of 1988?
KEEP READING: NEIL GAIMAN ANNOUNCES CAST OF DC'S SANDMAN AUDIO DRAMA AND IT'S EPIC