In a press conference for the upcoming Disney+ original movie, Secret Society of Second-Born Royals, Director Anna Mastro was asked about merging Disney princesses and princes with superheroes especially considering Disney owns the MCU. Mastro talked about why she not only wanted to make a movie about Disney royalty, but why the superhero aspect was so appealing.
Director, Anna Mastro, explained, "It was like a really exciting opportunity to work with Disney and to do something that really felt like a modern day coming of age princess movie…what I wanted to do was make something that felt unique and also just really grounded and really modern in the sense that it was like relatable."
Working with Disney to create a completely original film like this is an especially exciting opportunity and it's no wonder Mastro wanted to work on Secret Society of Second-Born Royals. Having a film that not only includes Disney royals, but also superheroes, is not a combination that is often seen.
RELATED: MULAN COMES TO DISNEY PLUS IN SEPTEMBER, BUT AT WHAT COST?
Mastro continues, "and then to merge it with superheroes was really part of that coming of age journey of just like, you know, not everybody can relate to having powers or to, uh, being royalty, but what they can relate to is feeling that feeling of being different or that feeling of having something that you think might, might almost be, be wrong with you or that is unique about you."

"But figuring out that those strengths actually make you unique and special and can help you find your place in the world. I think that part of it was really universal. And that's what we wanted to like infuse in the whole movie from the beginning. Um, and you know create this kind of modern different princess superhero movie. That was really the goal." Mastro said.
Mastro also talked about the importance of teamwork being a major part of Secret Society of Second-Born Royals. While the individuals may not be able to save the day themselves or do everything they want to, when working as a team all of the pieces come together to accomplish their goals. Mastro cared a lot about Secret Society of Second-Born Royals and clearly wants audiences to connect with it.
RELATED: WATCH NEW DISNEY+ SPOT CONFIRM WANDAVISION FOR 2020; NO UPDATE ON THE FALCON AND THE WINTER SOLDIER RELEASE
Disney fans have always had princes and princesses to connect with and superhero to look up to, but to have both as teenagers means that young fans will have the opportunity to identify with these heroes. With these younger characters who must find where they fit into the world and accept that the things that make them unique also give them power they are exactly the sort of characters that young fans should be able to relate to. The amalgamation of teenage coming of age, prince/princess, and superhero all rolled into one film means that any Disney fan should be able to find something to love about Secret Society of Second-Born Royals.
SECRET SOCIETY OF SECOND-BORN ROYALS TRAILER
"Secret Society of Second-Born Royals" follows Sam, a teenage royal rebel second in line to the throne of the kingdom of Illyria. Just as Sam's disinterest in the royal way of life is at an all-time high, she discovers she has super-human abilities and is invited to join a secret society of similar extraordinary second-born royals charged with keeping the world safe. With guidance from their Secret Society instructor James, Sam and a new class of royal recruits must first learn to harness their new powers at a top-secret training camp before they can save the world.
Secret Society of Second-Born Royals stars Peyton Elizabeth Lee as Sam, Niles Fitch as Prince Tuma, Isabella Blake Thomas as January, Olivia Deeble as Roxana, Faly Rakotohavana as Matteo, Noah Lomax as Mike, Ashley Liao as Eleanor, Greg Bryk as Inmate 34, Elodie Yung as Queen Catherine, and Skylar Astin as James.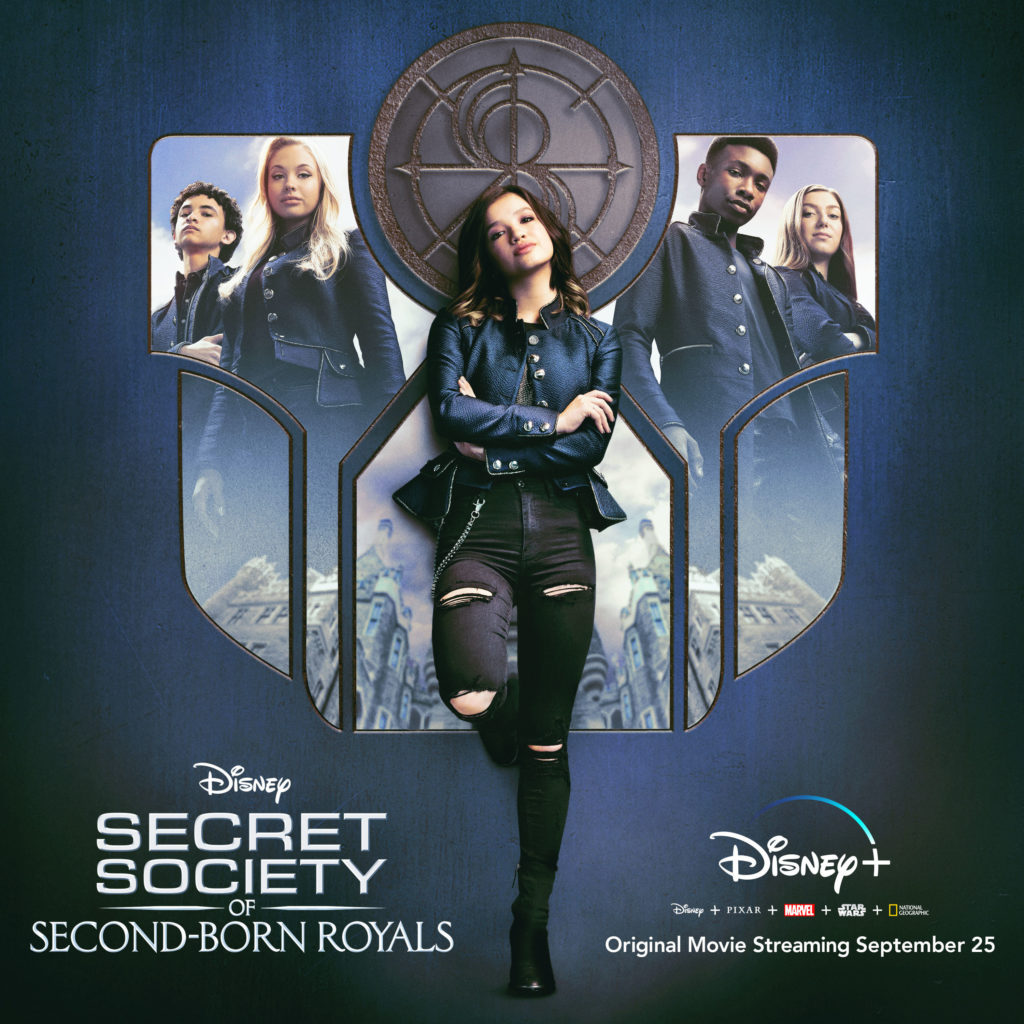 Secret Society of Second-Born Royals premieres on Disney+ September 25. Are you going to watch Secret Society of Second-Born Royals on Disney+? Leave your thoughts in the comments below or on our social media.
KEEP READING: SECRET SOCIETY OF SECOND-BORN ROYALS REVIEW: A LITTLE BIT OF EVERYTHING FOR YOUNG AUDIENCES TO ENJOY