Secret Society of Second-Born Royals may not be a Disney Channel Original Movie, with the film premiering on the streaming service Disney Plus, but it definitely has the feel of one.
For families and younger Disney fans the movie falls into the same vein as well-known Disney Channel Original Movies like the Descendants franchise, Princess Protection Agency, and more. Secret Society of Second-Born Royals even includes a lead who will be well known to the target audience, Peyton Elizabeth Lee, starring as Sam, was the star of the recently concluded Disney Channel series Andi Mack.
The movie is a combination of a teenage coming of age story, superhero team origin story, and a modern-day Disney princess story. For a movie that wears multiple hats, it does a fine job of living in multiple genres. In Secret Society of Second-Born Royals, while second born royals may not inherit the throne at a certain age, they do gain superpowers. The films follows Lee's character, Sam, a rebellious second-born royal as she discovers her powers and learns about the secret society of second-born royals. With a number of twists and turns connected to Sam and the kingdom, the movie manages to be an action-packed hour and a half of fun.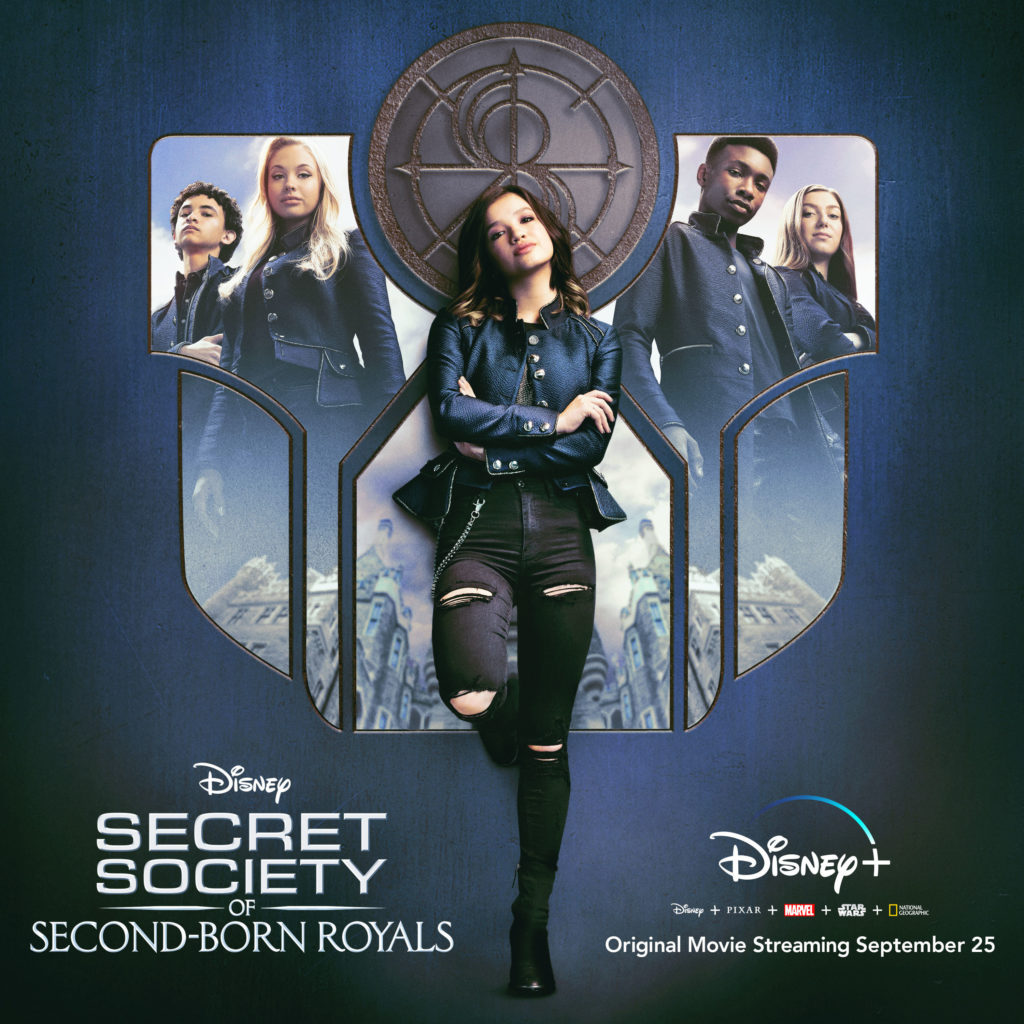 Sam's disinterest in the royal way of life is unsurprising given her status as a second-born. Which means that she'll never rise to power and inherit the crown. Her focus is instead on her band and rebelling against the very crown her older sister will wear. When that blows up in her face her mother, the current queen, sends Sam to summer school. This is where Sam will meet her soon to be super-powered friends Tuma, January, Matteo, and Roxanna who Sam has a bit of a history with.
Summer school is not what any of them expect when it's revealed that all of them have superpowers, because they are second-born royals and they are there to use their powers to protect the world. Things get a little more dire for the trainees when a mysterious villain threatens their existence.
RELATED: WATCH NEW DISNEY+ SPOT CONFIRM WANDAVISION FOR 2020; NO UPDATE ON THE FALCON AND THE WINTER SOLDIER RELEASE
The films leans into the coming of age story especially in regards to Sam, but the film is also obviously meant to be an origin story for the team as superheroes. It even includes the classic superpower training montage where the newbies learn how to use their powers. Secret Society of Second-Born Royals has some impressive stunts, especially from a group who had little to no experience with stunt work. The special effects, while not the usual superhero movie caliber, work well. The movie looks to have a bigger budget as a Disney Plus film than the usual Disney TV movie.
Unlike most superhero or even Disney princess movies, this is an original story not based on any other material. With Anna Mastro directing her first Disney movie this won't measure up if you are trying to compare it to other Disney owned superhero films like The Avengers or X-Men, nor against the classic Disney fairy tales. However, it's an entertaining story with a family friendly message of discovering that what makes you different also gives you power and the importance of teamwork.
SECRET SOCIETY OF SECOND-BORN ROYALS NEXT BIG TWEEN FRANCHISE FOR DISNEY?
Secret Society of Second-Born Royals is clearly setting up to be the next franchise for Disney fans similar to Descendants which premiered the third and last film in 2019, Halloweentown, or the High School Musical franchise. And while music is an important part of the main character, this is not a musical. Secret Society of Second-Born Royals is clearly meant to appeal to young boys and girls drawing in fans of Disney princess and superhero movies.
If you are looking for a Marvel style superhero movie, Secret Society of Second-Born Royals may not be what you are looking for. But, if you are looking for a fun movie to watch with the whole famil,y this has a little something for everybody to enjoy. The young cast does a fine job playing teenage new superheroes and royals, parents will recognize actors like Skylar Astin (Pitch Perfect, Zoey's Extraordinary Playlist) who balances comedy and action in a mentorship role to the second-born and Elodie Young (Daredevil, The Hitman's Bodyguard) who plays Sam's mom, the Queen.
The cast features a diverse team of super-powered royals including an Asian-American lead, in a world where diversity is still an issue especially in the genres of Disney princess and superhero films. Secret Society of Second-Born Royals is a fun movie to watch as a family this weekend especially considering most movie theaters are still closed, but don't expect a Marvel style superhero film or anything like the last major Disney Plus premiere, the live-action Mulan.
The Secret Society of Second-Born Royals is directed by Anna Mastro and stars Elodie Young, Skylar Astin, Greg Byrk, Peyton Lee, Niles Fitch, Isabella Blake-Thomas, Olivia Deeble, and Noah Lomax. The Secret Society of Second-Born Royals will be released on Disney Plus on September 25, 2020 with a runtime of 98 minutes and is rated PG. Are you going to watch The Secret Society of Second-Born Royals on Disney+? Leave your thoughts in the comments below or on our social media.
KEEP READING: "IT'S ALL CONNECTED": LOKI RETURNS, WATCHMEN WINS BIG AT EMMYS, AND RAIMI'S SPIDER-MAN 4