While John Boyega may be done with Star Wars, it looks like he has a new film lined up. John Boyega is set to star in a new thriller The Test directed by Gavin Hood. The film will be an adaptation of the Sylvain Neuvel novella of the same name. Payman Maadi is set to star alongside the Star Wars alum.
John Boyega has made it abundantly clear that he is finished with the franchise about a galaxy far, far away. John Boyega recently spoke out about the mistreatment of minority characters in the Star Wars films by Lucasfilm. One of the points John Boyega made was that Disney marketed his character, Finn, as being much more important to the sequel trilogy than what panned out. Specifically that the posters made it look like his character would become a Jedi, because of the fact that he was shown wielding the iconic lightsaber.
JOHN BOYEGA POST-STAR WARS
And while John Boyega's Finn didn't have the storyline many felt he deserved, it looks like that won't be a problem with his upcoming project,
The Test, directed by Gavin Hood (X-Men Origins: Wolverine, Eye in the Sky), is a contained thriller about "a soft-spoken immigrant (Payman Maadi) taking a citizen evaluation test, and a brilliant young behavioral psychologist (John Boyega) supervising 'the test' confront a terrorist group lead by a far-right fanatic."
The story starring will be a self-contained two-hander thriller about the two characters, Boyega's behavioral psychologist and Maadi's immigrant, working together to stop the far-right terrorist group.
While this is an adaptation of Sylvain Neuvel's book of the same name, the book's synopsis doesn't offer many more details.
Britain, the not-too-distant future.

Idir is sitting the British Citizenship Test.

He wants his family to belong.
RELATED: STAR WARS' JOHN BOYEGO HAS "MOVE ON" FROM PLAYING FINN FOREVER
Twenty-five questions to determine their fate. Twenty-five chances to impress.

When the test takes an unexpected and tragic turn, Idir is handed the power of life and death.

How do you value a life when all you have is multiple choice.
Director Gavin Hood describes the project as "a heart-pounding psychological thriller, set in an authoritarian near-future that grabbed me by the throat and left me reeling." The fact that this project will be contained is unsurprising as this seems to be the trend while the global pandemic is still prominent.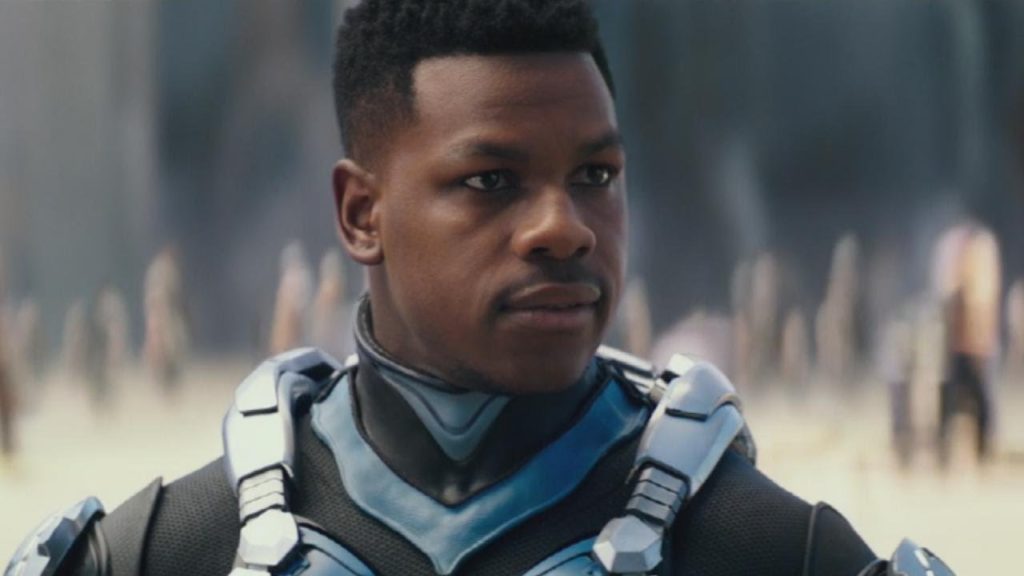 The Test looks to be in the same vein as director Gavin Hood's other recent project Eye in the Sky, a suspense thriller about a military officer who is in command of an operation to capture terrorists in Kenya. However, the officer's mission escalates when a girl unexpectedly enters the kill zone which triggers an international dispute about the implications of modern warfare.
John Boyega is set to appear in a segment of Steve McQueen's Small Axe anthology series that debuts on Amazon Prime in November. According to Deadline, John Boyega will play Leroy Logan, "a real-life Metropolitan Police officer who wanted to change the force from within after he saw his father assaulted by two policemen. Logan was awarded an MBE by the Queen in 2001 for his role in developing anti-racist policies for the police. He retired as a superintendent in 2013 after 30 years of service."
John Boyega has a number of projects lined up and is set to appear in some exciting and poignant films following his stint in the Star Wars sequel trilogy. Are you excited to see John Boyega in a new role? Are you going to see John Boyega's new film The Test when it comes out? Leave your thoughts in the comments below or on our social media.
KEEP READING: JOHN BOYEGA BRAVELY EXPOSES LUCASFILM AND DISNEY'S PROBLEMTAIC TRATMENT OF MINORITY CHARACTER IN STAR WARS
Source: Slash Film