The past few days have continued the recent influx of news regarding the Marvel Cinematic Universe (MCU), bringing us updates on Loki, Helstrom, and the first three films in Phase Four. 
Gugu Mbatha-Raw Confirms Loki Has Resumed Production  
The upcoming Disney+ series Loki, starring Tom Hiddleston as Loki, as well as Owen Wilson, Sophia Di Martino, and Gugu Mbatha-Raw in undisclosed roles. Mbatha-Raw, best known for her roles in Beauty and The Beast, and The Cloverfield Paradox, recently was interviewed by Forbes, wherein she revealed that the TV series had resumed production, confirming recent reports. 
"I'm obviously sworn to secrecy about everything to do with Loki, but it feels great to be back. Everyone is trying to do it as safely as possible under the circumstances, and it feels good. I'm excited. It's a lot of fun, and I can't wait to see it."

Gugu Mbatha-Raw
RELATED: MISBEHAVIOUR REVIEW: A COMEDIC HISTORICAL DRAMA THAT SHOWS MULTIPLE SIDES OF THE CONTINUED FIGHT FOR WOMEN'S RIGHTS
Loki is confirmed to tie into Dr. Strange: In The Multiverse Of Madness, which is currently slated for a March 25, 2022 release date, though exact details regarding the tie-in have yet to be revealed. Additionally, it appears as though the Disney+ series will run for multiple seasons, though only the first, six episode season, has been officially confirmed at this time. The series is expected to air at some point next year, though it lacks an official release date. 
THREE PHASE FOUR MCU FILMS NOW SLATED FOR 2021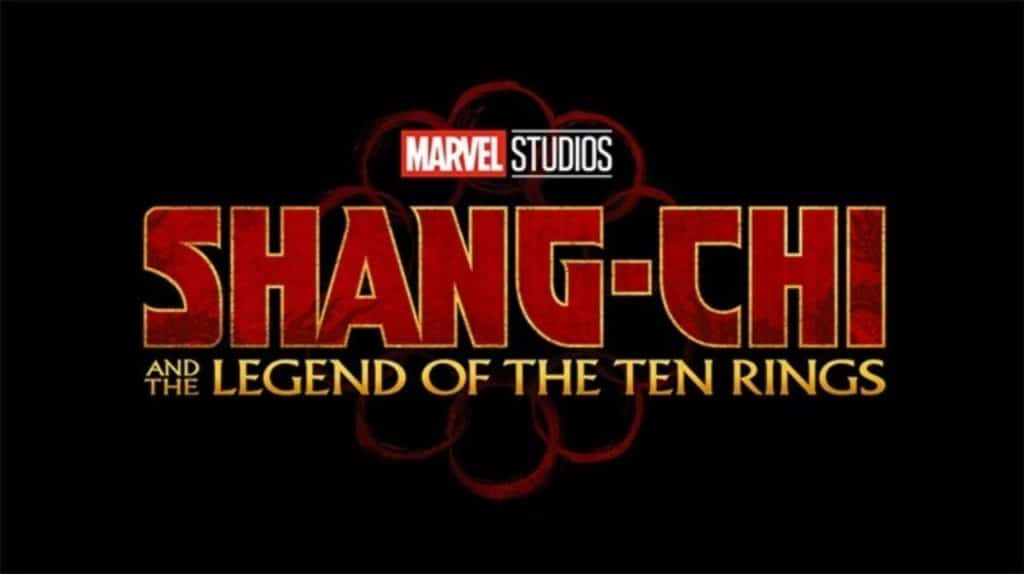 The grand reopening of theaters, specifically big chains like Regal Cinemas and AMC Theatres, has not been a huge financial win for anyone. The New Mutants and Tenet, a Marvel movie and a Christopher Nolan movie, shepherded in the domestic theatrical reopening. Both films are considered to be disappointments at the domestic box office, garnering lukewarm opening weekends and experiencing steep diminishing returns every week afterwards.
As such, many speculated that Black Widow, and subsequently the upcoming MCU films that follow it immediately afterwards, would be delayed until early 2021 in the hope that the box-office will be more profitable at that point in time. 
RELATED: MOON KNIGHT CASTING CALL SURFACES REVEALING 2 NEW SUPPORTING ROLES FOR MARVEL SHOW
Yesterday, that speculation was proven to be well founded, as Black Widow, Shang-Chi and The Legend of The Ten Rings, and The Eternals, were all delayed by several months. Black Widow is now scheduled to open on May 7, 2021, approximately a year after it's original release date.
Shang-Chi and The Legend Of The Ten Rings will now open on July 9, 2021, while The Eternals will open on November 5, 2021. Additionally, some have speculated that The Falcon and The Winter Soldier may be tied to Black Widow, and will have to wait until after that film debuts to air on Disney+. Although this has never been officially confirmed. Hopefully our country can come together and begin to combat COVID-19 effectively and intelligently for once. I wouldn't count on it, but one can dream. 
HELSTROM OFFICIALLY BRINGS DEMONS TO THE MCU 
Helstrom is an upcoming Hulu television series set in the Marvel Cinematic Universe, though you may not have realized that if you haven't been paying very close attention to the series. Originally announced as Marvel's Helstrom, the "Marvel's" part of the title was dropped, allegedly due to a corporate Disney effort to distance the occult-oriented horror series from the rest of the franchise. That does not mean that Helstrom doesn't take place in the MCU, it  just means that the studio heads aren't proud of the fact that it does, which is ironically quite similar to how things went in the comics. 
RELATED: COMPLETE BREAKDOWN OF THE HELSTROM COMIC-CON 2020 PANEL AND STUNNING NEW TRAILER
Two months ago, a teaser for the series was released, and yesterday, it was joined by a full length trailer, which can be viewed below. 
As a fan of the Helstrom comics, this trailer brought me so much joy, much more than the teaser before it. Witnessing Ana and Daimon power up for the first time in live-action was fantastic, and getting a brief glimpse of Daimon's MCU chestpiece truly made my day.
This series, like many of it's fellow MCU projects, is a fairly loose adaptation of the source material, and to put it lightly, many fans have not been thrilled about the changes. Personally, this trailer assuaged most of my concerns and assured me that this would be the mature, demonic, macabre adaptation that this incredible slice of the Marvel Universe deserved. 
Fans of Blade and Deadpool should also take this trailer as a victory, as it depicts a few genuinely gory shots, proving (once again) that the MCU isn't above R/TV-MA rated violence. The trailer also specifically mentions "A demon so powerful it could wipe out all of mankind", seemingly setting up Father Helstrom to be as powerful a demon as he is in the comic books. While simultaneously confirming the presence of demons in the Marvel Cinematic Universe. More canonical information about the history of demons and the Helstrom family can be found on the Helstrom twitter page, where they are providing fans with weekly animated shorts before the October 16th premiere of Helstrom. 

Which upcoming MCU property are you most excited for, Helstrom, Black Widow, Shang-Chi, The Eternals, or Loki? Let us know your thoughts in the comments below or on social media! 
KEEP READING: "IT'S ALL CONNECTED": LOKI RETURNS, WATCHMEN WINS BIG AT EMMYS, AND RAIMI'S SPIDER-MAN 4