In the upcoming Disney+ original film, Secret Society of Second-Born Royals, fans will be introduced to a new breed of Disney princes and princesses who may not be in line for the throne, but they do get an amazing consolation prize. Instead of becoming kings and queens, these royals have superpowers. In a press conference for the film, the stars of Secret Society of Second-Born Royals talked a bit about getting to play not only Disney royals, but superheroes as well.
Peyton Elizabeth Lee said, "I was super excited when I found out I was going to be a Disney Princess…It's such this iconic group of people and so to sort of be a part of that was really exciting."

"I fell in love with the script initially…it's so original and interesting and such an important story to tell…I was truly honored to be a part of it." Olivia Deeble recalled.
Joining the ranks of Disney Princesses seems like quite the honor for these young actresses and actors. And playing Disney royals puts these actors in a rarified group, but with characters that are completely new and not based on myths, legends, or fairytales is not often seen.
Isabella Blake-Thomas explained, "I say that she is the Disney character version of me. So, it was a lot of fun to kind of jump into that and be able to create a character from scratch…when she discovers she has the powers it kind of, it doesn't end up defining her it just enhances who she is."

Niles Fitch added "I mean personally for me I was very excited because not only am I getting to play a prince which not many get, not many people get to play, but I get to play a superhero with superpowers and that is like super cool to me."
RELATED: SECRET SOCIETY OF SECOND-BORN ROYALS DIRECTOR TALKS CREATING A MODERN DAY DISNEY PRINCESS STORY
Playing a completely original character in not only a Disney princess film, but a superhero film is a rarity today. Superheroes have become a huge part of pop culture with not only comic books, but endless movies, television series, video games, and more being based around characters based on classic comic characters like Superman, Batman, Iron Man, and more. But to play a new original superhero is an experience not many can boast.
Faly Rakotohavana remembered, "When I found out that I booked the role of not only a Disney prince, but a superhero as well that was, it was really surreal to me because that's something I feel that people only like fantasize about…and I got to actually live that reality."
The cast of Secret Society of Second-Born Royals also talked a bit about the stunts they got to perform during the movie which was a new experience for them. Deeble laughed about when they would get into trouble for goofing around when they were supposed to be finishing their high school classes when they weren't filming. The cast clearly had a lot of fun working on Secret Society of Second-Born Royals.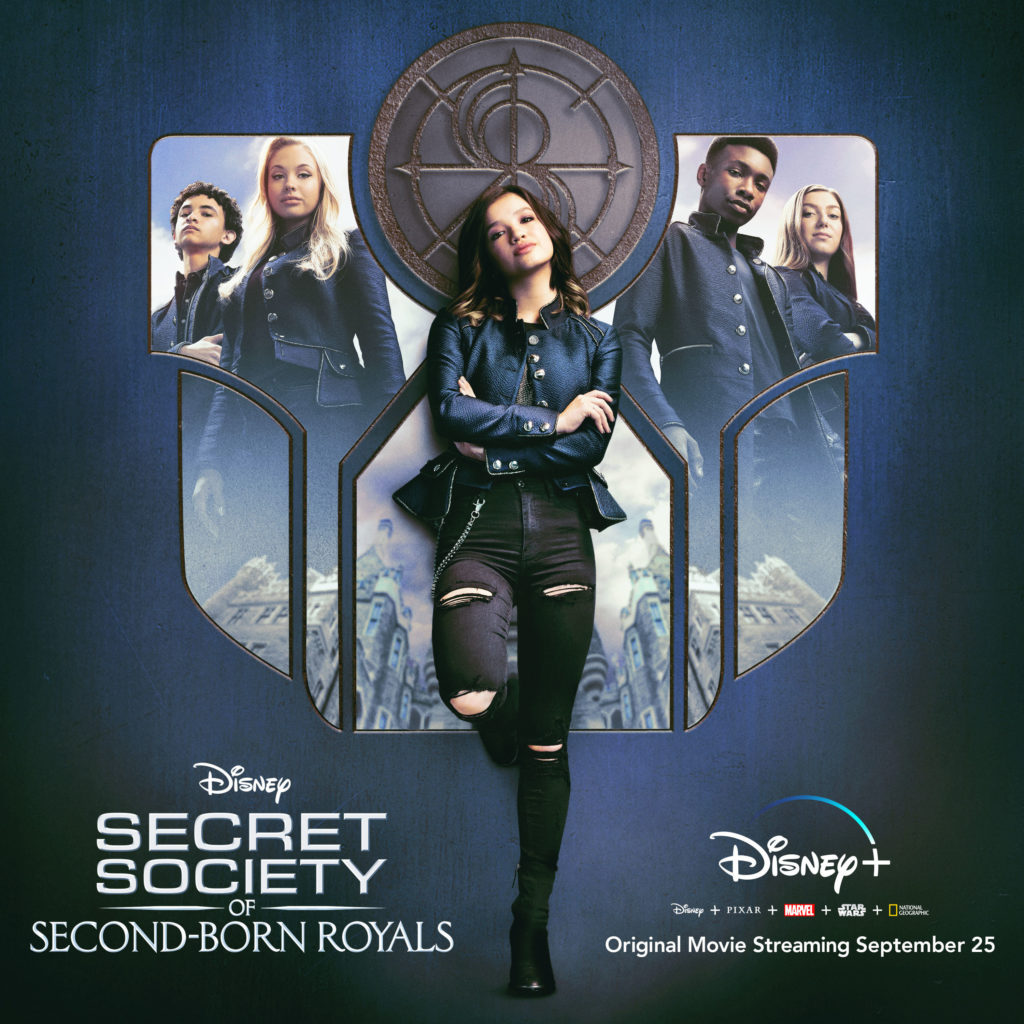 It isn't surprising that this would be a dream come true especially for such young actors and actresses. The characters are all second-born royals, which means that their older siblings are the ones who will actually become kings and queens. These young royals must find their place and also deal with newly discovered superpowers.
SECRET SOCIETY OF SECOND-BORN ROYALS TRAILER
"Secret Society of Second-Born Royals" follows Sam, a teenage royal rebel second in line to the throne of the kingdom of Illyria. Just as Sam's disinterest in the royal way of life is at an all-time high, she discovers she has super-human abilities and is invited to join a secret society of similar extraordinary second-born royals charged with keeping the world safe. With guidance from their Secret Society instructor James, Sam and a new class of royal recruits must first learn to harness their new powers at a top-secret training camp before they can save the world.
Secret Society of Second-Born Royals stars Peyton Elizabeth Lee as Sam, Niles Fitch as Prince Tuma, Isabella Blake Thomas as January, Olivia Deeble as Roxana, Faly Rakotohavana as Matteo, Noah Lomax as Mike, Ashley Liao as Eleanor, Greg Bryk as Inmate 34, Elodie Yung as Queen Catherine, and Skylar Astin as James.
Secret Society of Second-Born Royals is available on Disney+. Have you seen the Secret Society of Second-Born Royals? Leave your thoughts in the comments below or on our social media
KEEP READING: SECRET SOCIETY OF SECOND-BORN ROYALS REVIEW: A LITTLE BIT OF EVERYTHING FOR YOUNG AUDIENCES TO ENJOY