The new Apple TV+ series Tehran premiered on the streaming platform September 25 after the series first broadcast in Israel on a public broadcast station. Tehran is a spy thriller following Mossad agent Tamar Rabinyan (Niv Sultan) on her first mission in Tehran, an enemy country of Israel. The series is Apple TV+'s first international series and throughout the show the language switches between Hebrew, Farsi, and English with English subtitles on Apple TV+.
The series has gone from a hit in Israel, to being a worldwide success. Tehran co-creator Moshe Zonder (Fauda) signed a multi-year first look deal with Apple ahead of the premiere, showing the company's confidence in the international espionage thriller.
TEHRAN TRAILER AND SYNOPSIS
Tamar is a Mossad hacker-agent who infiltrates Tehran under a false identity to help destroy Iran's nuclear reactor. But when her mission fails and she's trapped in a new life, Tamar must plan an operation that will place everyone dear to her in danger.
Two of the series stars, Niv Sultan who plays the main character Tamar Rabinyan and Shervin Alenabi who plays her character's love interest Milad Kahani spoke with The Illuminerdi and talked a bit about Tehran becoming a series that now has fans all over the world.
Niv Sultan, "When we just shot it. We did felt like part of something great and special and unique, but we couldn't imagine it happen and these days the fact that our story and our characters is in so many countries and so many audiences, uh, it's amazing it's just amazing."

"To be getting messages and sort of like the same responses from people all the way in Malaysia to America to Brazil it is a really, really good thing to see," added Shervin Alnabi
Tehran was initially an Israeli series that premiered on KAN 11, an Israeli public broadcast station, but in June before the series even premiered, Apple TV+ acquired the international rights to the series and is now the exclusive streaming home of Tehran.
Niv also talked about what drew her to the lead character Tamar Rabinyan, a young Mossad agent not only on her first mission, but also in an enemy country.
Niv Sultan explained "Yeah so for me it was the fact that she's everything at the same time. She is a Mossad agent, she is tough, she is super responsible and badass, but at the same time she's a young woman, going undercover in enemy lines, she's insecure, she makes mistakes, she misses her dad, she falls in love and her vulnerability with her braveness together I love the fact that she carries so many colors and layers in her."

Niv also joked "My mom told me, when watching the series, my Mom told me 'she's not the perfect Mossad agent huh?' I was like yeah."
Tamar Rabinyan is not the seasoned super spy that usually leads a series like this. Instead the character is a young woman who has vulnerabilities and flaws and makes the mistakes a newcomer could make especially when out in the cold without a real plan. The mission goes from a 24-hour trip to Tehran to spiraling out of control. Tehran's lead is an intelligence agent whose humanity truly shines through in a way one would not expect.
RELATED: MAHERSHALA ALI DETAILS HIS EARLY EXPERIENCE WITH BLADE IN THE MCU
Both actors were enthusiastic when asked about the unexpected twists and turns that happen all throughout the series. Neither really knew what they were getting into and were as shocked as the audience when they learned of what would be happening Niv enthused "No, I was really surprised. Really surprised." Shervin Alenabi added, "it was like more twists and surprises on a daily basis."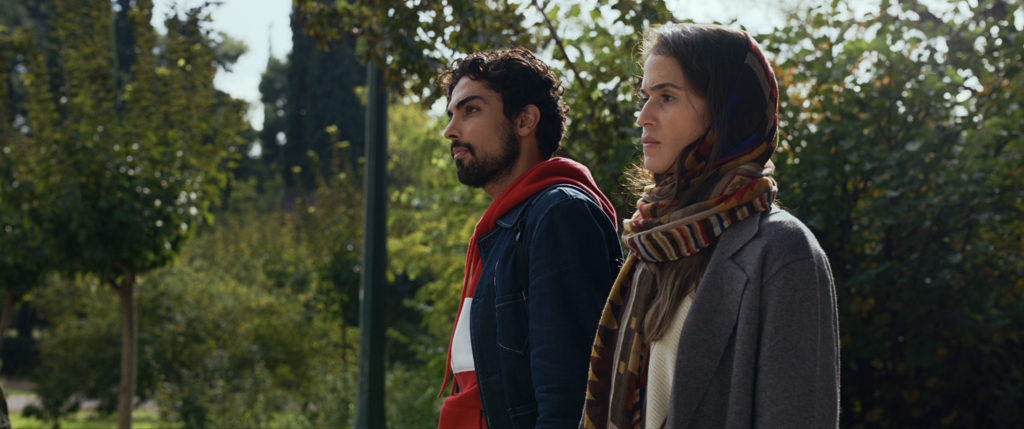 Shervin also talked a bit about the relationship between his character Milad Kahani and Niv's character Tamar Rabinyan on Tehran.
"It starts out as a you know a healthy crush and you know and uh obviously they have to do something for each other uh, but a healthy crush very quickly develops into something a bit more, a bit more mysterious I'd say."
Shervin's character is an anti-regime hacker that Tamar has been communicating with on the dark web. Because Shervin's character, Mila Kahani, is unaware of Tamar's true identity and intentions, it is an interesting relationship to watch play out because it is hard to tell where the Mossad agent truly stands with the young hacker. This added layer of suspense and tension makes the connection between these two characters more enthralling.
Tehran stars Niv Sultan as Tamar Rabinyan, Shaun Toub as Faraz Kamali, Navid Negahban as Masoud Tabrizi, Menashi Noy as Meir Gorev, Shervin Alenabi as Milad Kahani, Liraz Charhi as Yael Kadosh, and Shila Ommi as Naahid. Tehran is created by Moshe Zonder (Fauda), Dana Eden, and Maor Kohn and co-created and directed by Daniel Syrkin. Zonder serves as writer alongside series co-creator Omri Shenhar.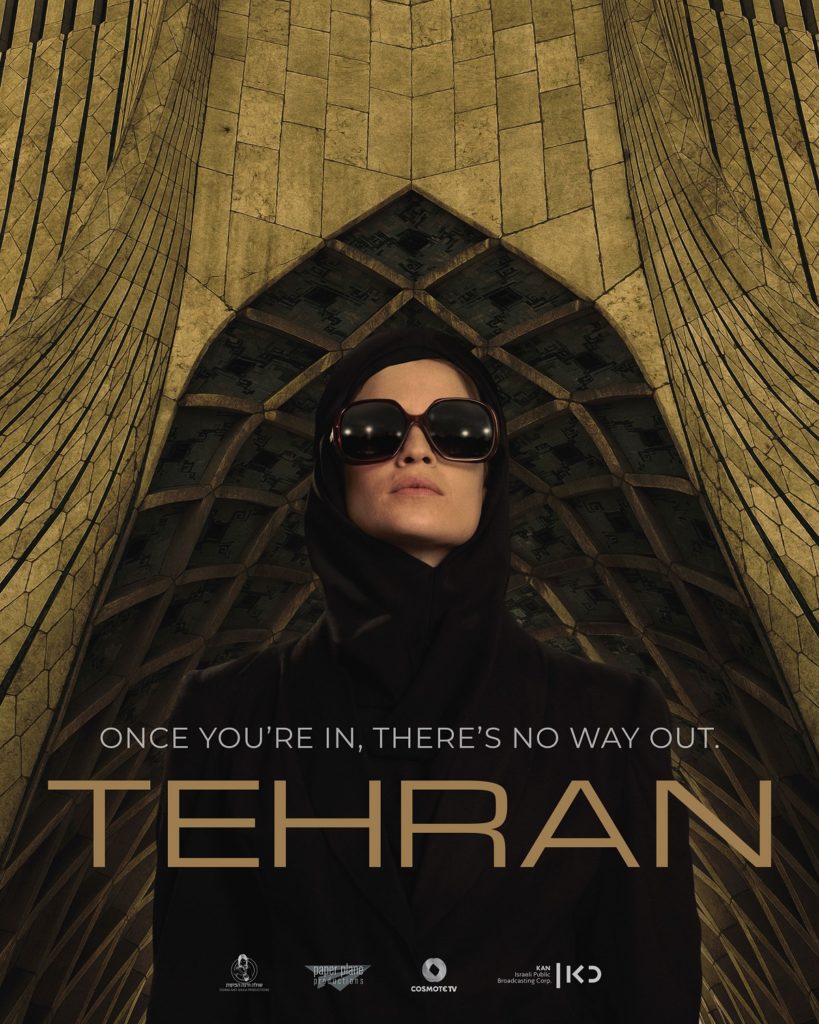 Tehran is available to stream on Apple TV+ now and the season finale will be available Friday October 30. Have you watched Tehran on Apple TV+? Are you excited about the upcoming season finale?
KEEP READING: NO TIME TO DIE FOR JAMES BOND AS MGM REPORTEDLY MULLING UNLIKELY DIRECT TO STREAMING RELEASE