The new and latest installment of the James Bond film franchise No Time To Die starring Daniel Craig was supposed to release in April of this year. But due to the coronavirus pandemic it was postponed to November. However, due to the outbreak continuing to spread in the states, the film is ultimately being pushed back to April 2021 next year.
The studio behind the film, MGM, has reportedly lost a lot of revenue due to the release delay. According to reports, the film has already lost about $30 to $50 million dollars in revenue.
Multiple streaming services including Apple and Netflix have explored the possibility in acquiring No Time To Die since its postponement last April. According to multiple insiders, MGM was supposedly shopping their film to streaming service companies. The selling price of the Bond film was supposedly around $600 million dollars.
No Time To Die For No Time To Die
But according to a new report from Variety, a MGM representative explained that "we do not comment on rumors", "the film is not for sale", and that "the film's release has been postponed until 2021 in order to preserve the theatrical experience for moviegoers". With that statement, it appears that MGM is still committed to releasing No Time To Die to a mass audience. But don't be shocked if that changes and the film does somehow go straight to streaming.
No Time To Die film cost around $250 million dollars to make, so it should not be a surprise that MGM is trying to get their money back. This also includes the promotional material and partnerships through that budget. Examples of those partnerships include Heineken, Land Rover, and Omega. So it shouldn't be a surprising that those promotional partners or companies would not be happy if the film went straight to online video streaming.
The struggle of MGM trying to find a way in receiving money back from their new No Time To Die isn't surprising. Other film studios such as Disney, Paramount, Sony, have also struggled in releasing their films this year due the pandemic. Now it is because of the mass closure of movie theaters and cinemas around the world where many unreleased blockbuster films can't be shown due to the safety risk of audiences.
RELATED: JOE MANGANIELLO HAS A KILLER LOOK BEFORE CAMERAS ROLL ON THE SNYDER CUT. IS DEATHSTROKE BACK?
Fortunately for Disney they have their own streaming service and can do a paid premium pass for their films such as the live-action Mulan film. Other studios had to sell their films to Streaming Platforms this year. Examples include Greyhound, Without Remorse, Scoob, Capone, Antebellum, and the upcoming Coming 2 America. With the selling of their films through digital those studios were able to get some of their revenue back.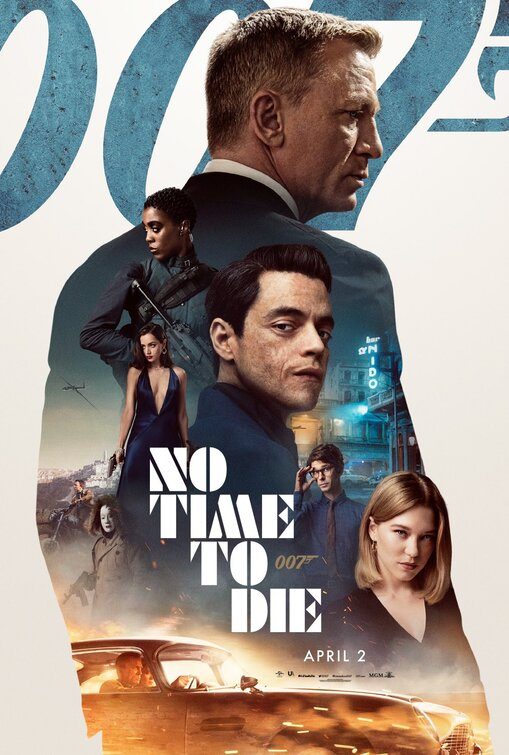 No Time to Die is supposed to be the 25th Installment of the iconic James Bond film franchise. A cultural and huge milestone both for Eon (the production Company that makes all the James Bond movies), and the franchise itself. It's still hard to believe that a popular novel series based on British author Author Fleming's work would become a cultural phenomenon. Whatever MGM Studios decide to do with the film either still premiere it through theatres or digital, 007 fans will be excited for this upcoming installment.
What do you think? Should MGM wait or release No Time To Die straight to your home? Let us know in the comment section below and on our social media!
KEEP READING: NIA DACOSTA'S CANDYMAN SCARES UP NEW 2021 RELEASE DATE
Source: CBM